'Seinfeld': Jerry Seinfeld Earned a Whopping $400 Million in Royalties From Reruns
The NBC sitcom Seinfeld aired its controversial series finale more than 20 years ago, yet fans are just obsessed today as they were back then. Over the decades, Seinfeld has become a cult classic that lives on forever in reruns. And because so many viewers love to binge watch, the titular star gets a healthy paycheck.
Jerry Seinfeld and series co-creator Larry David came up with the idea for Seinfeld based on the idea of a comedian coming up with material from real-life situations. The concept was entirely groundbreaking, and, it turns out, massively lucrative.
And now? The series has earned billions, including more than $400 million for Seinfeld personally. David gets a nice chunk of change too, but the other stars of Seinfeld don't make out as well.
'Seinfeld' changed the face of scripted television comedy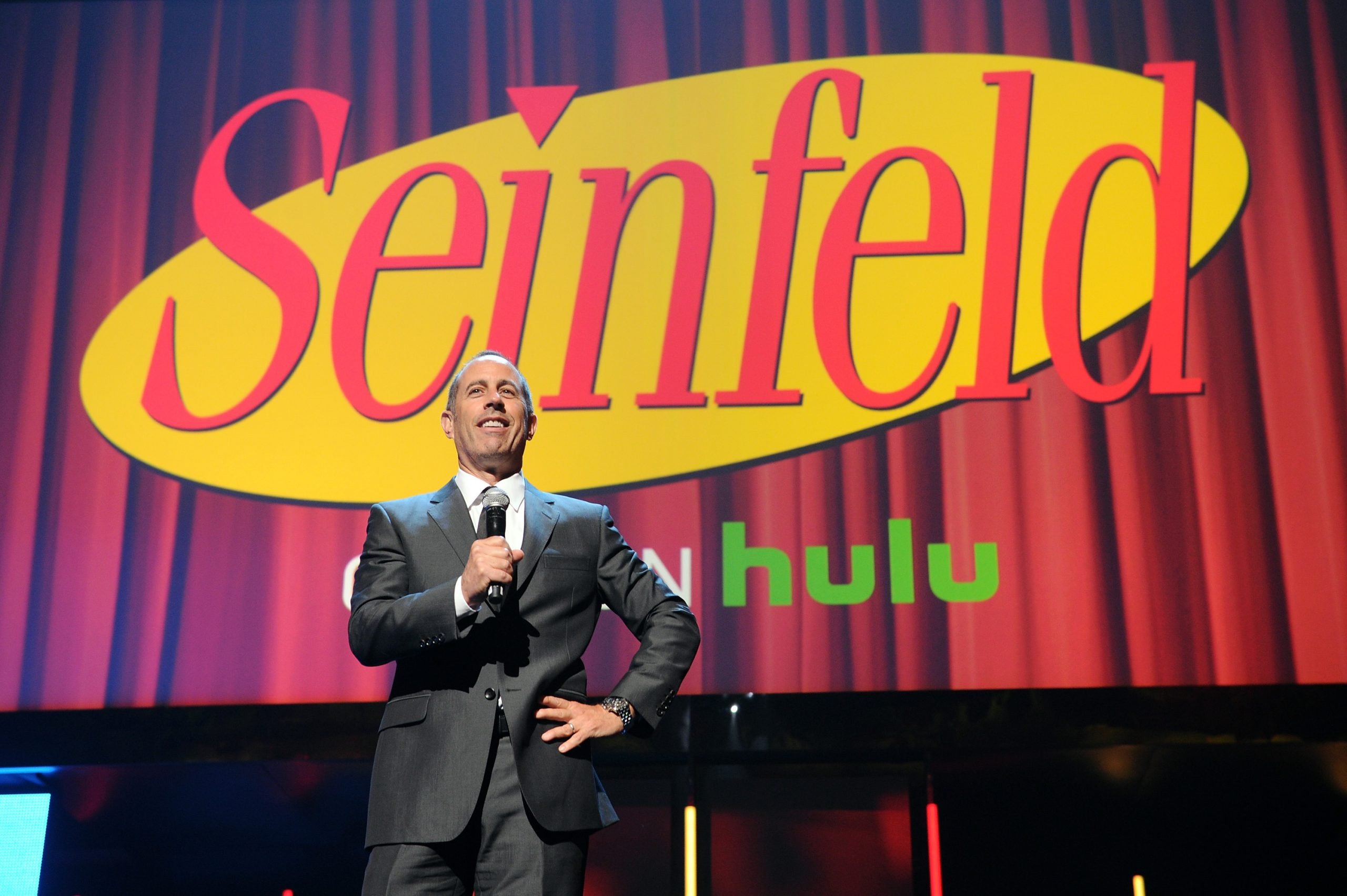 Many fans think of Seinfeld as a "show about nothing," a claim the 66-year-old comedian heartily rejects. "That was made up by the press," he said.
Instead, Seinfeld embraced the humor in everyday situations and highlighted some of the worst aspects of human nature.
Seinfeld recalled when they came up with the idea, saying, "[David] said, 'You should do a show like this.' I go, 'Yeah, that would be fun. Let's do a show like this. Two comedians. Nothing to do. Walking in and out of places in New York. Talking about stuff.' That was it."
It became a huge success
Audiences took a while to adjust to Seinfeld and their new style of humorous storytelling. Still, once they came around, those fans were hooked.
By the sixth season, Seinfeld had become one of the top two highest-rated shows on television with a loyal viewing audience to match. A record 76.3 million people tuned in to catch the series finale, which many of them ended up hating.
Jerry Seinfeld made millions off 'Seinfeld'
The star of Seinfeld who played a character by the same name has made off well thanks to the sitcom. Seinfeld has an estimated net worth of $950 million, much of which came from syndication payments.
"As one of the show's creators, he gets a cut of the show's lucrative and ongoing syndication deals," CNBC reported. Those lucrative deals "are estimated to have brought in over $3 billion since 1995," they wrote in 2015. "Seinfeld's cut comes to about a whopping $400 million over that time period."
He and David make more than the other 'Seinfeld' stars
There were four main characters on Seinfeld, but not all of them are making out as handsomely. David and Seinfeld kept raking in cash thanks to syndication. Meanwhile, Julia Louis-Dreyfus, Jason Alexander, and Michael Richards earned significantly less because they didn't own rights to the series.
This has caused some tension between the actors. Alexander claims they tried to negotiate better terms to no avail. "Julia, Michael and I, during our big renegotiation for the final year, asked for something that I will go to my grave saying we should have had, and that is back-end participation in the profits for the show," he said, according to The Globe and Mail.
It probably makes for some tense moments during any cast reunions.