'Seinfeld': What Is Jerry Seinfeld's Favorite Moment From the Series and Why Did Larry David Almost Quit?
Seinfeld creator Jerry Seinfeld recently shared one of his favorite moments from the enduring series and it had everything to do with a reaction from Kramer (Michael Richards). The moment occurred during "The Package" episode when Kramer tried to retrieve Elaine Benes's medical records at the hospital. He gets busted by staff, which is when he tries to apply a little charm. But that moment wasn't Seinfeld's only memorable moment. And the scenes that Seinfeld loved weren't the same ones co-creator Larry David loved too. In fact, David's favorite episode almost inspired him to quit if the network refused to make it.
What was one of Jerry Seinfeld's moments from 'Seinfeld'?
Seinfeld chatted with Extra, which was when he mused about the moment. "I do really like when Kramer was trying to find Elaine's medical records," Seinfeld said. "And he goes into the hospital and he says I'm Dr. Van Nostrand from The Institute. And the receptionist says what institute? And he goes, that's right."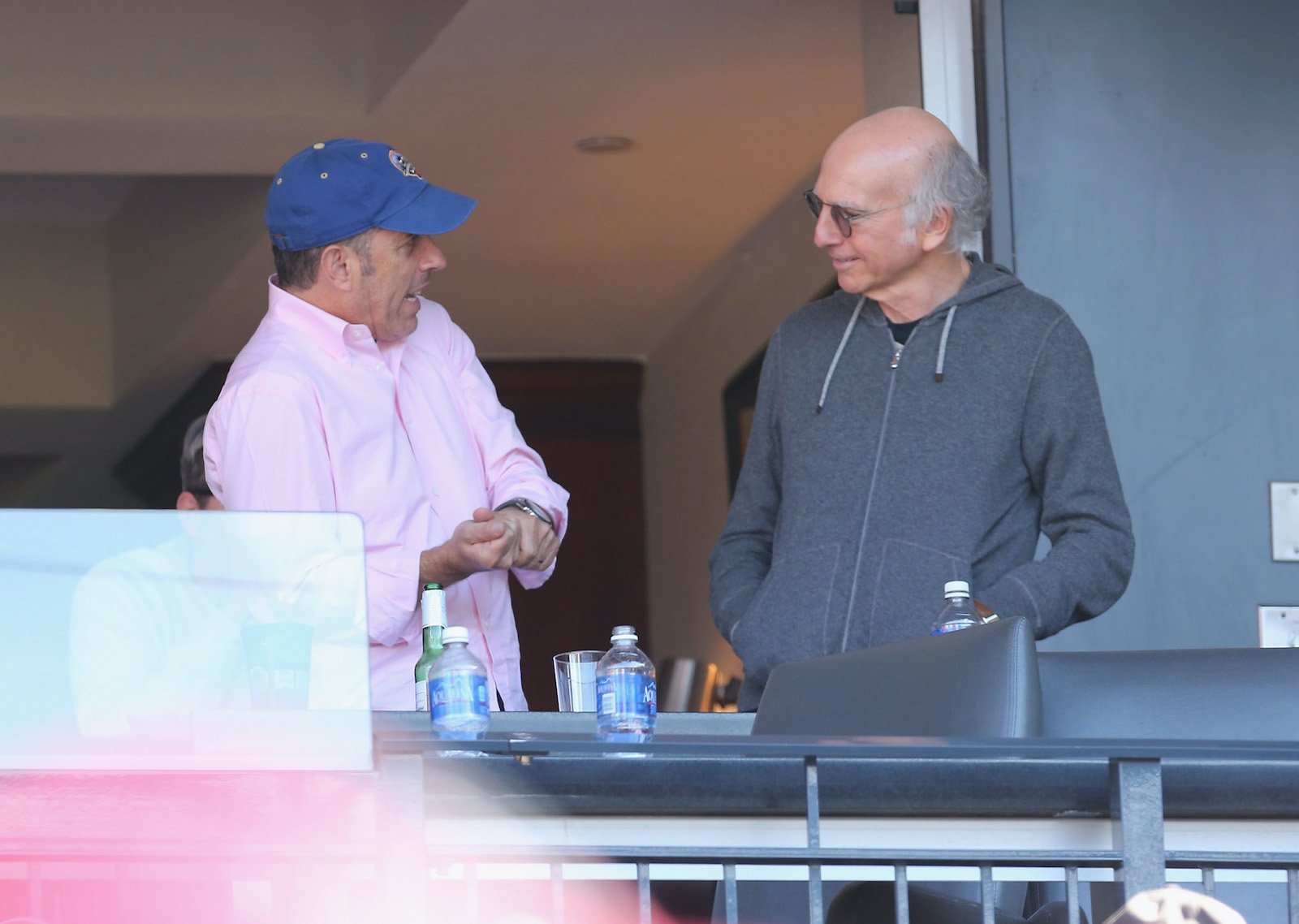 "That's one of those jokes that's really, it's so simple," he reflected. "But so funny." Seinfeld added that the episode from Curb Your Enthusiasm with the Seinfeld cast was likely the closest they got to an actual cast reunion too. "It was not close even at that time," he said.
Jerry Seinfeld also loved 'The Marine Biologist' moment
"The Package" episode wasn't the only Kramer moment Seinfeld loved. He recalled another Kramer scene from "The Marine Biologist" episode. "My favorite moment of the show is George (Costanza) pulling out the golf ball at the end of the marine biologist episode," Seinfeld told Uproxx in 2013. "That's my favorite moment from the entire series. He pulls out that ball and Kramer says, 'Is that a Titleist?'"
"The Marine Biologist" episode centered on George Costanza's (Jason Alexander) insistence on impressing his date by telling her he is a marine biologist. Unfortunately, George's knowledge of marine biology is put to the test when he and his date encounter a beached whale with a golf ball lodged in the blowhole. The crowd screams for help from a marine biologist, leaving George with no choice but to extract the ball.
But why did Larry David almost quit because of his favorite episode?
"The Marine Biologist" and "The Package" were not David's favorite. Instead, his favorite entire episode was "The Contest," which was when the cast had a contest to see who could go the longest without partaking in a little self-love. The cast held their breath, thinking the episode would be cut. David was so worried "The Contest" would never see the light of day that he refused to put it on the production board for a while.
"This one, I didn't even put on the board because I didn't want them asking," David told The Hollywood Reporter in 2020. "I just wanted them to come and see the read-through."
He added, "[When they did,] I had worked myself up into a lather because the read-through really went great. I was watching [the network executives] and I couldn't tell how much they liked it. But I was ready to pack the whole thing in if they didn't let us do this show: 'I'm quitting. I'm quitting. I'm gonna quit.'"
How did Larry David and Jerry Seinfeld create 'Seinfeld'?
Seinfeld also revealed how the quirky series came together during his interview with Extra. He and David happened to both be doing standup in 1988 at the same comedy club. They decided to grab a burger one night, which was when Seinfeld was born. Seinfeld revealed why he thinks he and David's writing worked well together.
Had a blast talking with @JerrySeinfeld on @extratv about "Seinfeld" coming to @NetflixIsAJoke. pic.twitter.com/gMrP1hwMCM

— George Hahn (@georgehahn) October 1, 2021
"It's a very classical New York, Jewish, irritated … not paying attention to the right things," he said. "Always focusing on the wrong things. And every time Larry and I would chat, it was funny to me. It was always like, this is a very funny conversation. So I wanted the show to sound like me and Larry talking."