'Seinfeld' Quality Went Downhill After Larry David Quit Before Season 8, Fans Say
'Seinfeld' was hilarious for its whole lifespan, but most fans agree the quality of jokes took a hit when Larry David left the show.
Seinfeld remains one of the most beloved television sitcoms of all time. It's not an easy status to reach or maintain. But with whip-smart writing, talented acting, and jokes that are still funny two decades later, the creators somehow made it happen.
Two people came up with the idea for Seinfeld. One of them — Jerry Seinfeld — starred in the series and stayed very involved for all nine seasons. The second, Larry David, quit after season 7. David did return to assist with the controversial series finale. But most fans agree the show was never the same without David there.
'Seinfeld' did have a point, regardless of what critics said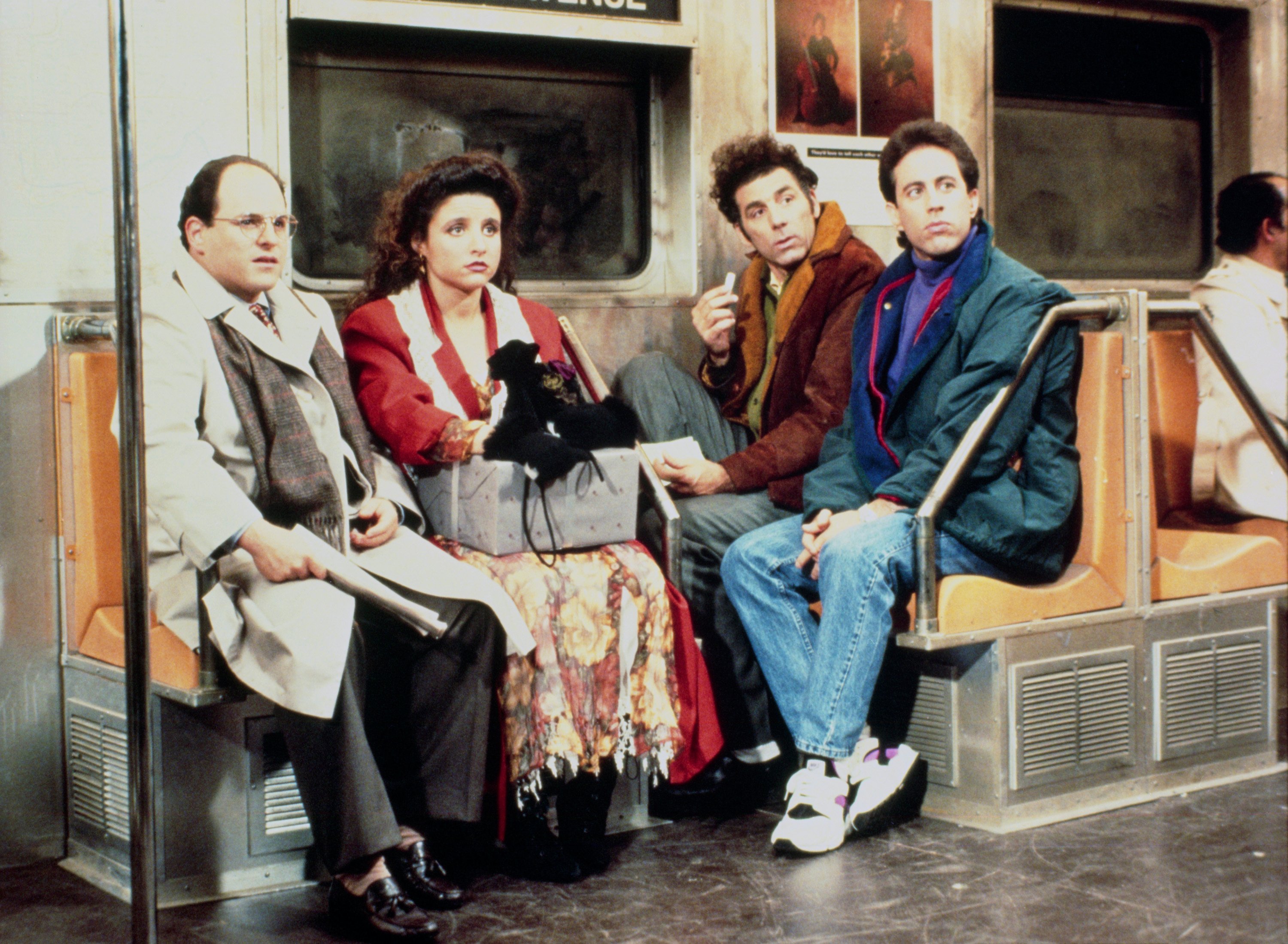 There's a popular theory that Seinfeld was a "show about nothing." Unlike comedies that came before, the NBC sitcom focused on mundane life situations like waiting for a table at a restaurant or trying to remember where you parked.
The humor was deadpan and sarcastic — a lot like Seinfeld himself in his stand-up routines. His friend David only made a few cameo appearances. But he was a mainstay behind the scenes helping to come up with the jokes that made Seinfeld such a smashing success.
Larry David threatened to quit 'Seinfeld' for years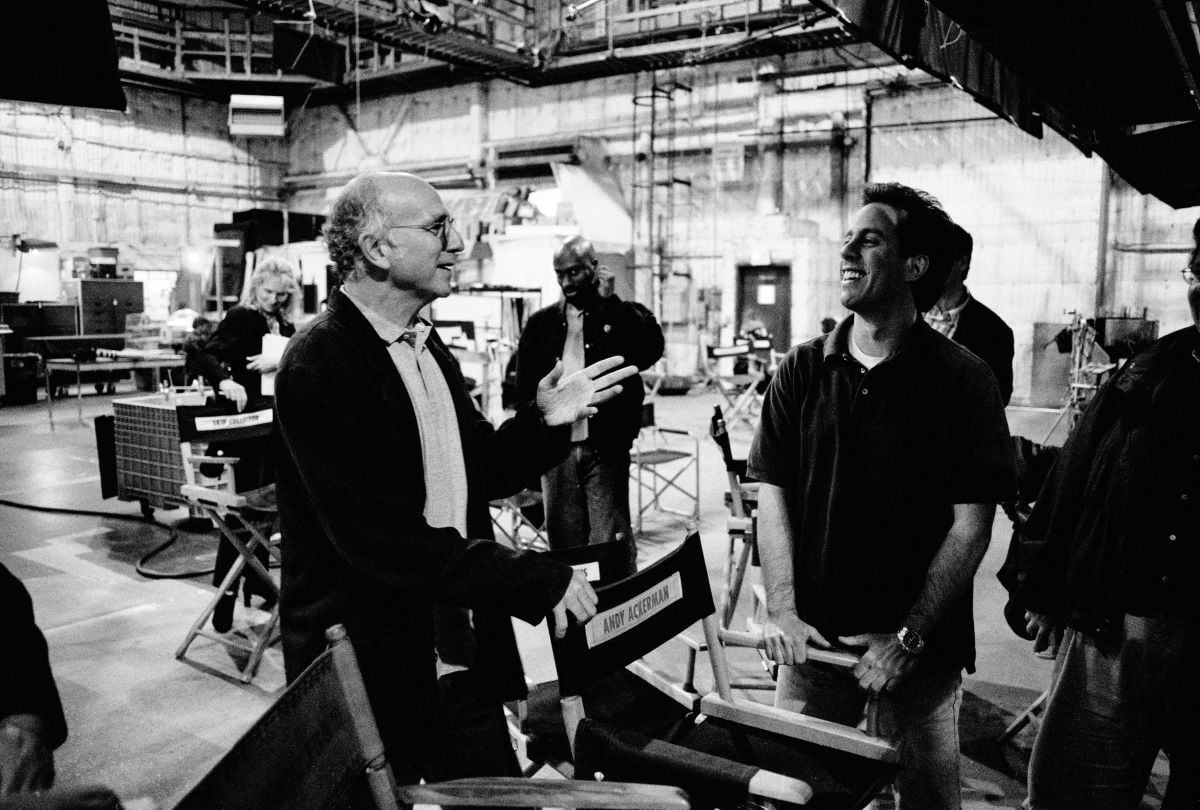 According to Screen Rant, there was a running joke behind the scenes at Seinfeld that the main star and co-creator had to talk David out of quitting every season. But finally, at the end of season 7, his threats became a reality.
Seasons 3 through 5 are considered the "golden age" of Seinfeld and delivered some of the best episodes of all time, including "The Contest," "The Parking Garage," "The Junior Mint," and "The Marine Biologist," just to name a few.
But there were several significant changes after David left beginning with season 8. Most fans agree the last two seasons are not as hilarious as the previous seven.
The last seasons of 'Seinfeld' are more surreal and over-the-top
Seinfeld stars constantly found themselves in odd situations, but prior to David leaving, it all felt relatable. Seasons 7 and 8 featured episodes with more far-fetched scenarios, like Kramer apartment swapping in "The Chicken Roaster" or lathering his body in butter in "The Butter Shave."
Overall, it seemed like the writers were trying too hard to create one-liners and catchphrases that were a lot funnier when they happened organically. This may have been because of David's absence or because the show had just been going on too long. It was probably a combination of both.
Jerry Seinfeld refused to make a tenth season of 'Seinfeld'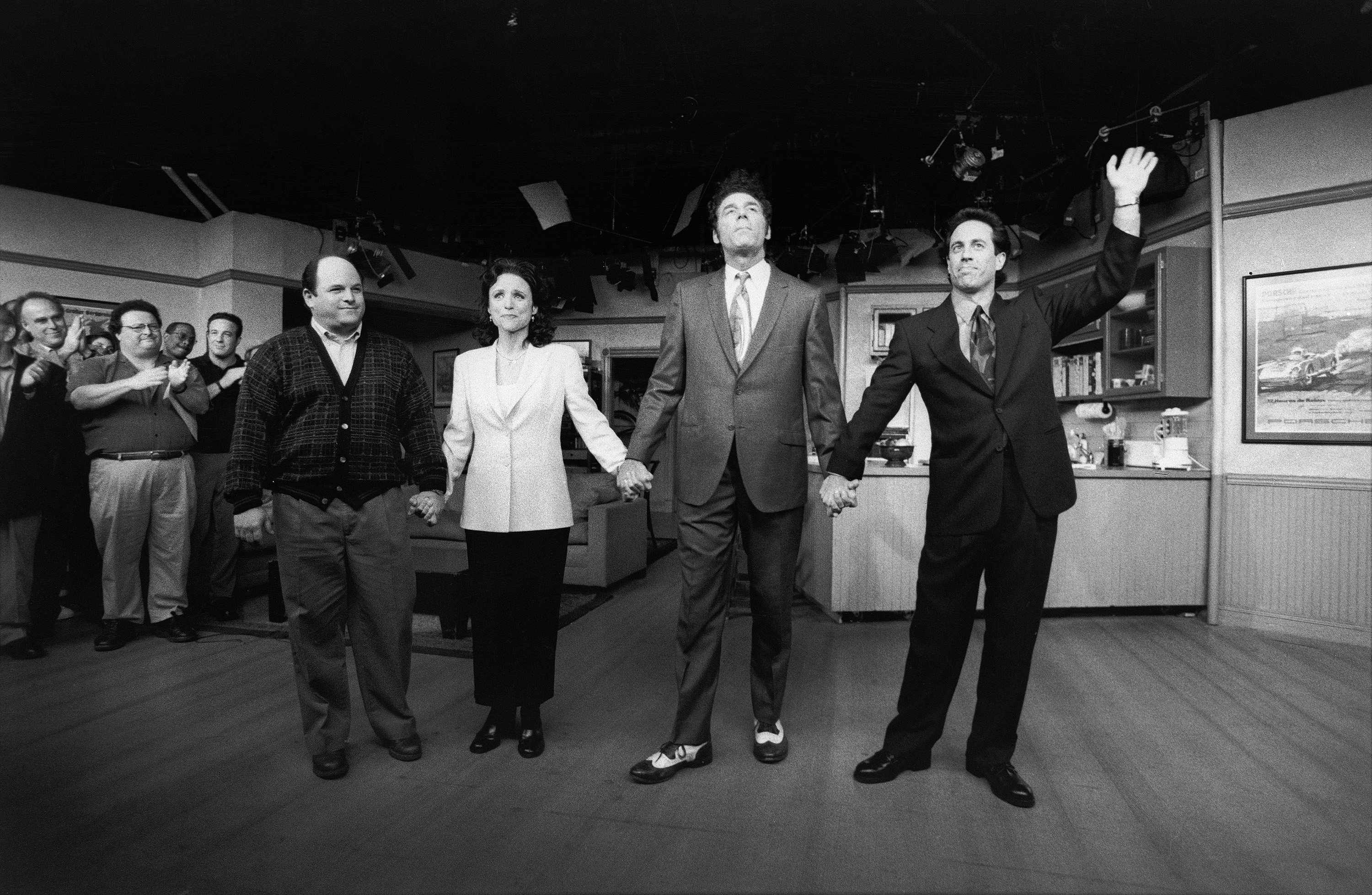 NBC executives were eager for more Seinfeld content and were willing to pay top dollar to keep the ratings behemoth on the air. But the co-creator insisted he was done after season 9.
In a 1998 interview with Vanity Fair, Seinfeld said the number 9 featured prominently in his decision to end the series.
"Nine is cool," the comedian explained. "By the end, we will have done 180 shows (1+8=9). When I was thinking about quitting the show, I thought, nine. People said, '10 — why not 10?' But 10 is lame. Nine is my number. And then I found out that nine in numerology means completion."
But it was more than that. Without David as showrunner, the series just wasn't the same. The titular star of Seinfeld knew it was only a matter of time before fans turned on him and destroyed the show's legacy. He ended it with a controversial finale that David came back to write.