'Seinfeld': Sarah Silverman Recalls 'Bad Experience' While in Bed with Kramer — 'That Was Sh*tty Behavior'
It's easy to believe that everyone on sitcoms are just as friendly in real life, but unfortunately, that's not usually the case. Even comedy actors have bad days. For example, Cosmo Kramer (Michael Richards) on Seinfeld had a few not-so-funny moments in his real life.
One story comes courtesy of guest star and fellow comedian Sarah Silverman. She claimed that her intimate scene with the famous Seinfeld actor wasn't the least bit hilarious.
'Seinfeld' was a true television sensation
Though the series wasn't an instant success, Seinfeld eventually became one of the top-rated and most-watched shows on television. It was all thanks to the deadpan humor that the ensemble cast perfected. Of the cast, Kramer was the wackiest and most unpredictable character of all. Audiences laughed just seeing him walk into the room.
But Richards worked hard to perfect that character and sometimes the stress would be too much. That could be why he overreacted during one unfortunate incident with Silverman.
Sarah Silverman has a 'bad experience' with Kramer
George Costanza and Jerry Seinfeld cycled through plenty of different girlfriends on the series. But some fans forget that Kramer also had quite a few women in his life. Silverman was invited to play one of them and jumped at the chance.
"I auditioned and I got the part, and oh my God, here I am with Kramer, and I have a scene with Michael Richards, in bed," Silverman said during an episode of her podcast. 
She continued, "So I'm nervous, and jacked up. But you know, I'm still a pro."
Silverman remembered messing up her line during a scene and saying, "It's probably the rain" instead of "It's probably the wind," when Kramer asked, "What's that noise?" And Richards allegedly freaked out over her mistake.
"This guy, Michael Richards, breaks character and just starts ripping me a new a**hole. He points to the window and he goes, 'Do you see rain in that window?! Do you see rain in that window!?' and I go, 'No,' and he says, 'Then why did you say rain? It's not rain. There's no rain in that window! The line is wind!'"
Silverman called out Michael Richards for his behavior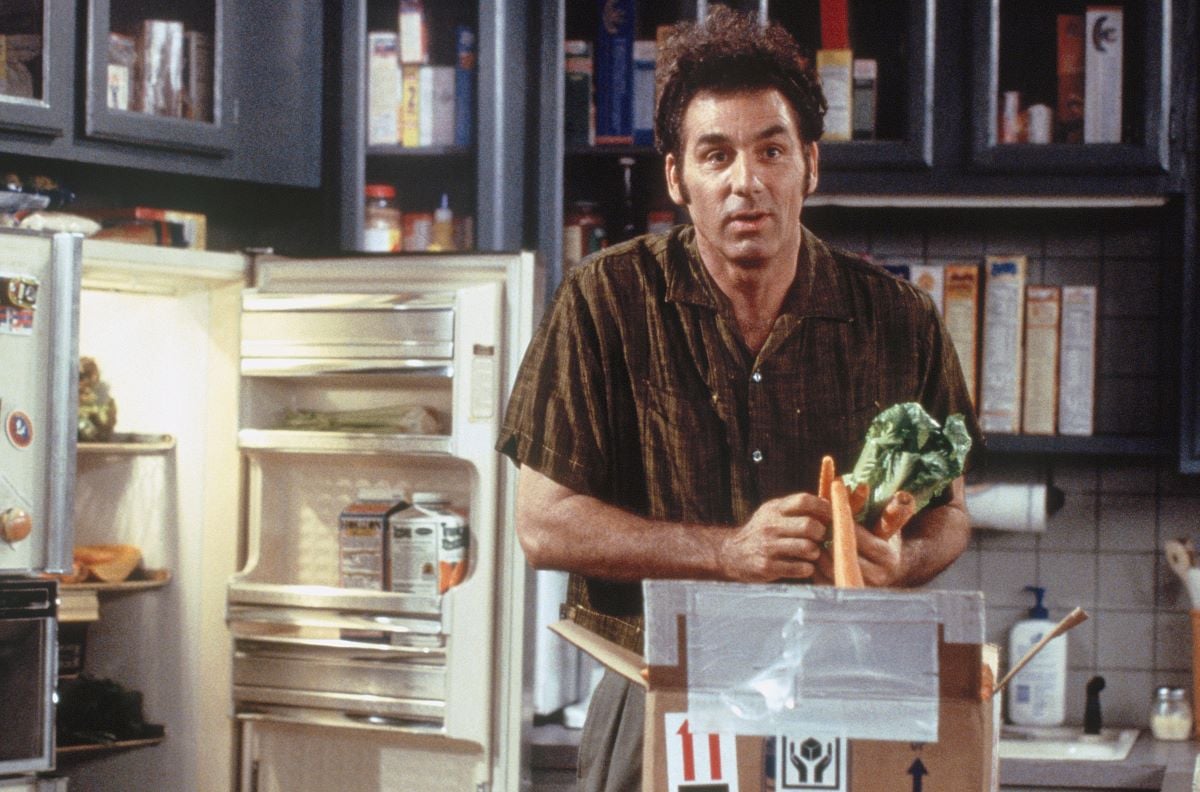 The actor recalled having "a lump in her throat" after the verbal lashing. But she refused to let it go.
Later, she remembered thinking, "F*ck this guy. Nobody calls him on his sh*t because he's Kramer from Seinfeld. He walks through the front door and he gets a standing ovation."
The next day Richards acted like nothing had happened. But Silverman put him in his place. "And finally, I just cut him off and I say, 'I don't give a f*ck!' And he's kind of stunned, and it's like he snapped out of it a little. He understand what I was saying was, 'You don't talk like that and act like nothing happened. I'm not going to be one of those people that joins in and acts like nothing happened. That was sh*tty behavior.'"
Her tactic worked. The two actors became kind of friendly going forward. And hopefully, Silverman's refusal to tolerate being berated made Richards think twice before doing the same to another co-star.