'Seinfeld' Star Jerry Seinfeld Reveals His 2 Favorite Episodes to Make — 'We Were Up All Night Shooting'
Seinfeld changed the face of television comedy. The popular NBC sitcom ran for nine seasons but the legacy (and reruns) live on in television history. It's one of the most frequently quoted shows in history, with some people repeating popular phrases without realizing they originated with Seinfeld.
The series is loosely based on comedian Jerry Seinfeld's real life experiences. He had a lot of influence on creative direction on the show, and while he didn't love every storyline, Seinfeld appreciated most episodes.
He still won't reveal his favorite out of 180 episodes. But he did share which two he loved filming.
Jerry Seinfeld never considered 'Seinfeld' a show about nothing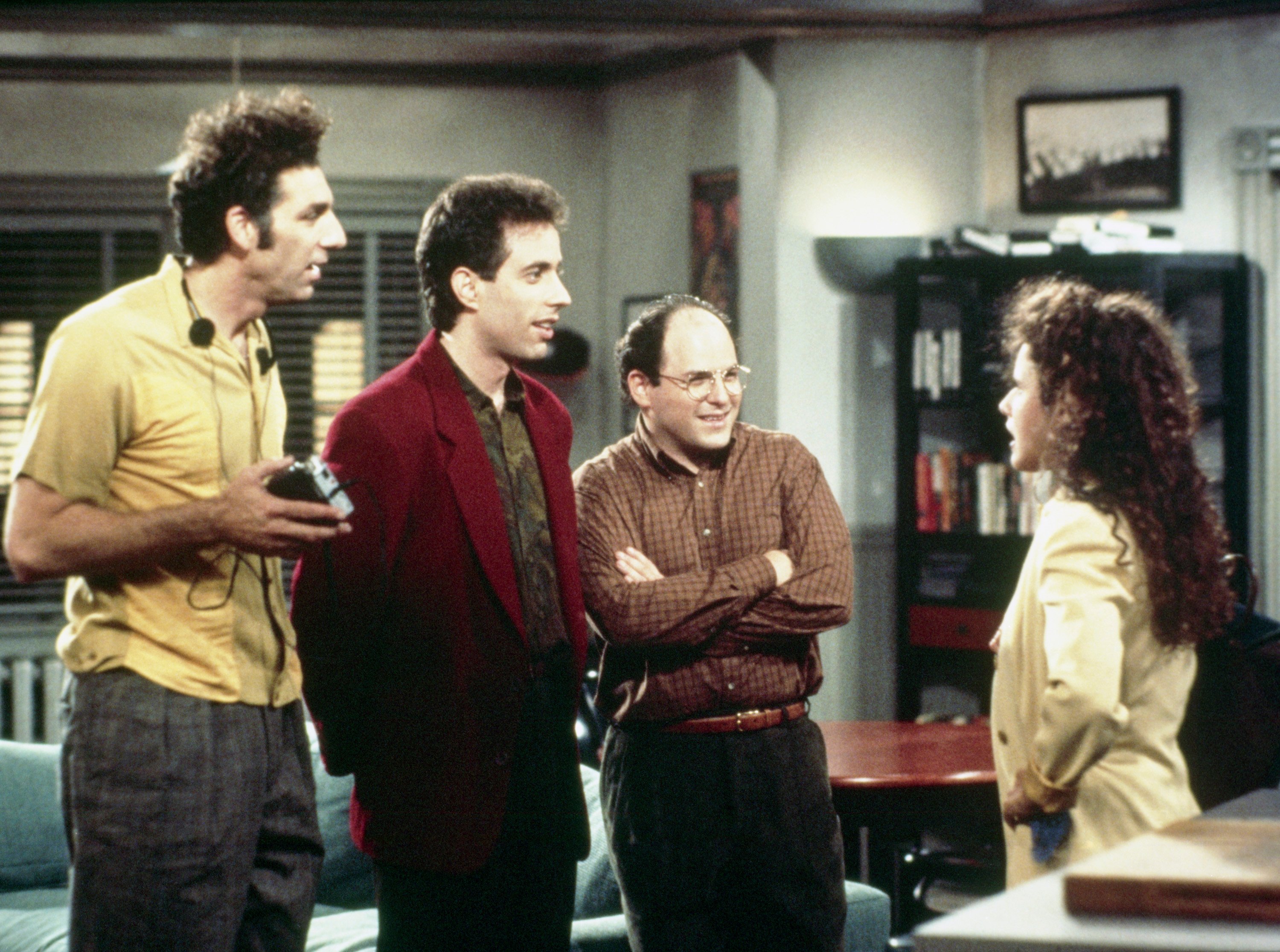 The first episode of Seinfeld premiered in 1989 and at first, audiences didn't know what to think of it. Co-creator Larry David and Seinfeld came up with the idea while walking around one day making fun of whatever they encountered. After realizing how hilarious everyday situations were, the two comedians had the brilliant idea to turn their ideas into a scripted show.
Over time, the sitcom became known as a show about nothing, but the eponymous star insists that was never the intention. During a Reddit AMA, Seinfeld said, "The pitch for the show, the real pitch, when Larry and I went to NBC in 1988, was we want to show how a comedian gets his material."
He continued: "The show about nothing was just a joke in an episode many years later, and Larry and I to this day are surprised that it caught on as a way that people describe the show, because to us it's the opposite of that."
He loved shooting two episodes of 'Seinfeld'
RELATED: 'Seinfeld' Almost Never Happened Thanks to 'Not Funny' Pilot Episode Everyone Hated
Seinfeld is still tight-lipped about his favorite episode of the series (if he even has one). In the past he's said choosing a favorite would be akin to picking a favorite child. But during the Reddit AMA, he did manage to narrow it down to his two favorite scenes to shoot.
When asked which episodes he loved filming, the 66-year-old comedian cited a couple of examples.
One was the 'The Rye,' because we got to shoot that at Paramount Studios in LA which was the first time that we thought, "Wow, this is almost like a real TV show." We hadn't felt like a real TV show, the early years of the TV show were not successful. We had this idea of a Marble Rye and we had to shoot it in an outdoor set, and this was a very expensive thing to do, it's like a movie place there at Paramount in LA. Their standing set for New York looks exactly like it, and we thought, 'This is where the ADULT shows are, the REAL shows like Murphy Brown.' We felt like we were a weird little orphan show. So that was a big deal for us. And that was very exciting, we were up all night shooting it on the set of Paramount and it was very exciting.
The other episode Seinfeld loved filming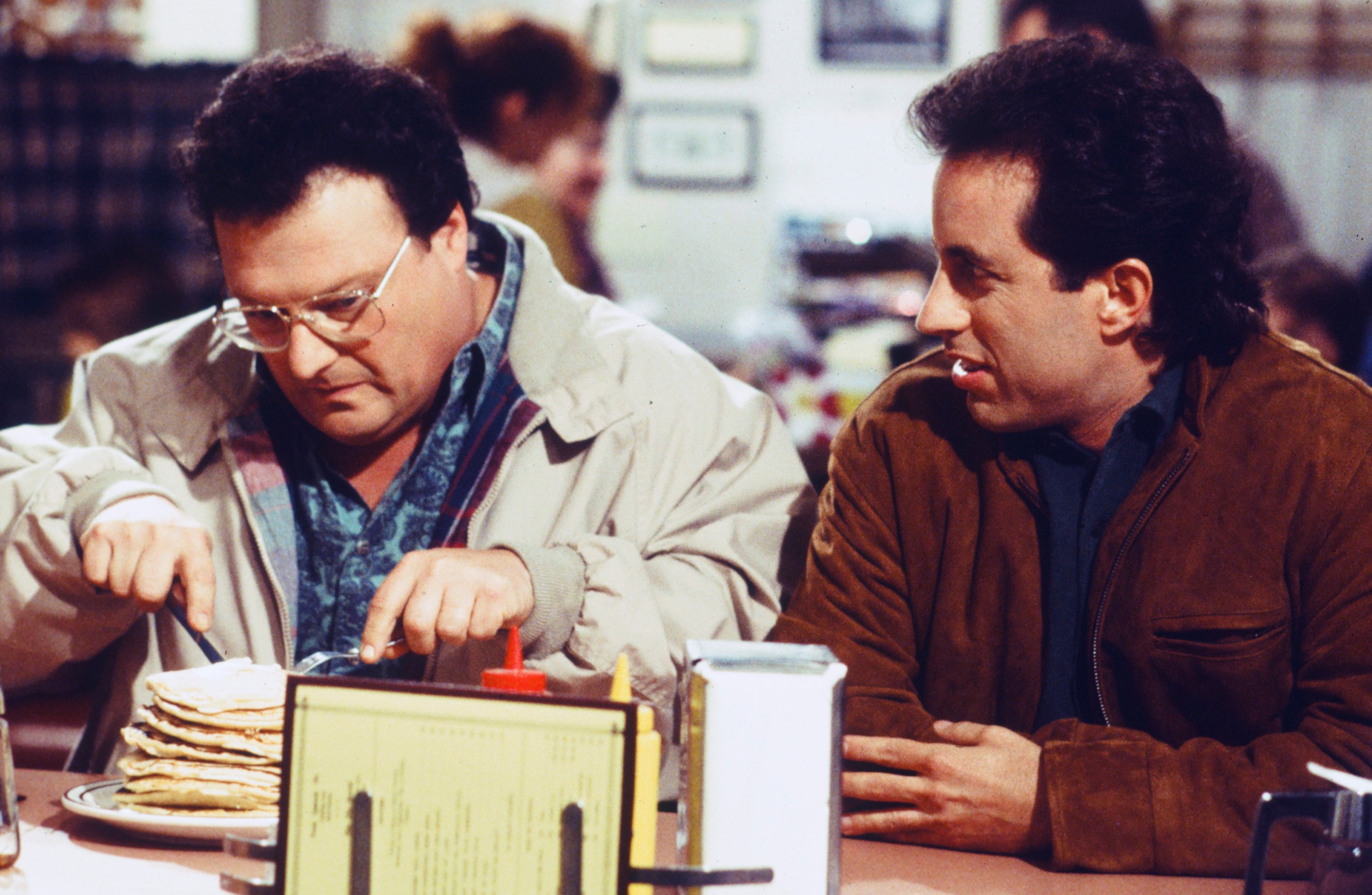 Seinfeld also enjoyed creating "The Pothole" because of the fire and the ridiculousness of Newman's reactions.
"The other one that was really fun was in the episode 'The Pothole,'" Seinfeld said. "Newman drives his mailtruck over a sewing machine and his mail truck burst into flames. It was really fun to shoot, and it was fun to set Newman on fire. And he screamed, 'Oh, the humanity!' like from the Hindenburg disaster. It's one of my favorites."