'Seinfeld' Star Jerry Seinfeld Reveals His Most Hated Episode of the Series — 'I Felt Very Uncomfortable'
You'd think that since the show was literally named after him, Jerry Seinfeld would adore every episode of the award-winning NBC comedy. The series, which ran from 1989 to 1998, followed four main characters as they navigated life in New York City.
Seinfeld was revolutionary because it was completely different from every comedy that came before. The press called it, "a show about nothing," which Seinfeld didn't agree with. But the series did take mundane situations to their extremes all for the sake of laughs. They weren't afraid to take risks.
Every episode of Seinfeld has humor built in. Still, not every episode has the same popularity with fans and cast members. The 66-year-old comedian revealed his least favorite episode plus his most treasured moments from the comedy which bears his name.
'Seinfeld' broke the mold for television comedy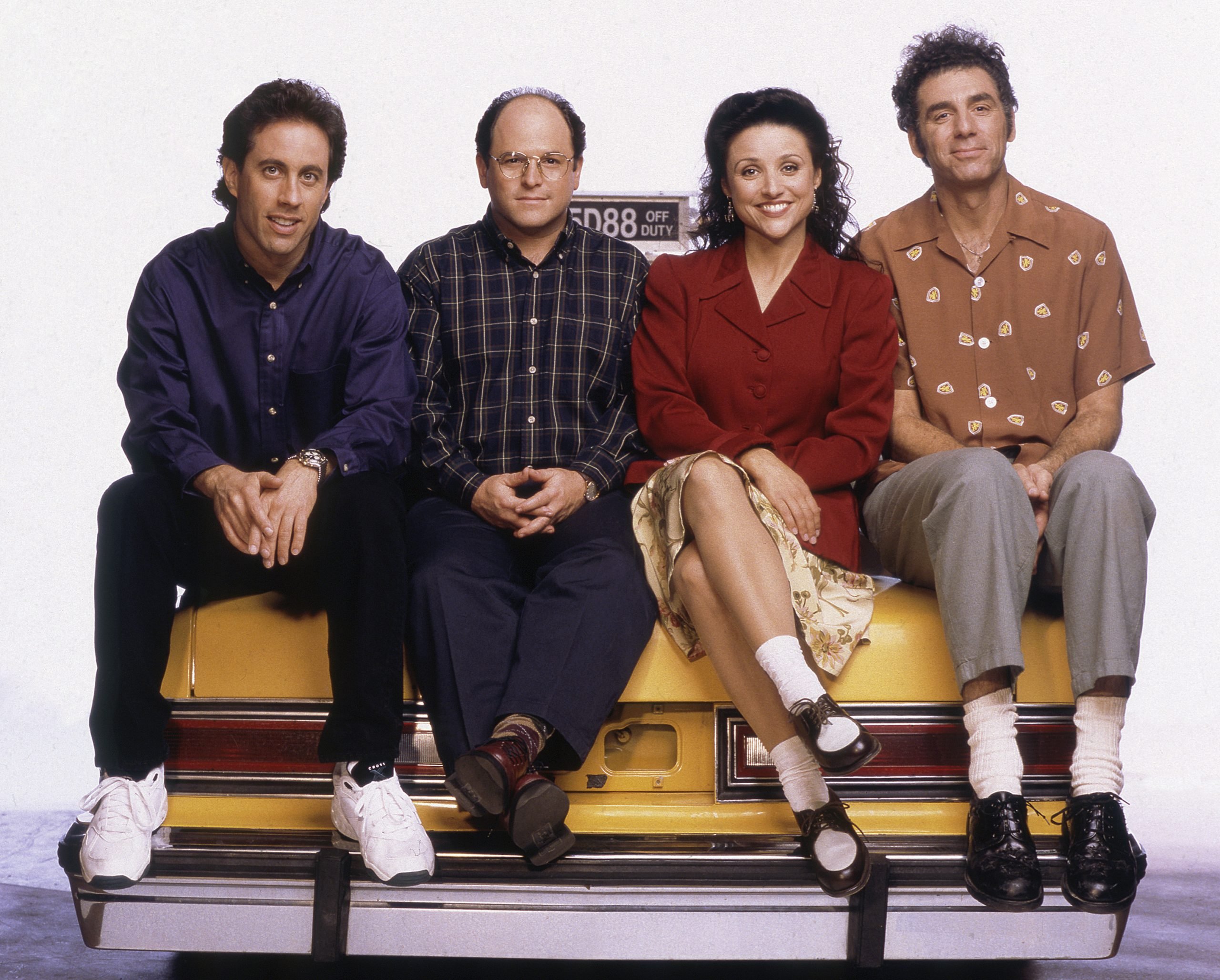 Audiences weren't immediately sure what to make of Seinfeld when it debuted in 1989. The series didn't rely on typical tropes to get laughs, and when it came to the cast, most of the main characters were downright unlikable. Jerry, Elaine, and George were unapologetically nihilistic and selfish people. That's what made it so hilarious.
One of the rules on Seinfeld that writers had to follow was, "no hugging, no learning." Co-creator Larry David didn't intend to present moral themes into episodes or show any kind of emotional growth. The series finale proved beyond a doubt that the group learned nothing from their experiences.
Jerry Seinfeld didn't like 'The Alternate Side'
The comedian on whom the show is based admitted to not liking one specific episode during an appearance on Watch What Happens: Live. When asked which was his least favorite episode, Seinfeld cited "The Alternate Side," which was episode 11 in season 3.
The episode begins with Jerry getting his car stolen and pleading with the thief (voiced by David) over the phone. George has a job moving cars from one side of the street to the other while Elaine dates a much older man. Kramer gets a part in a movie, but only has one line: "These pretzels are making me thirsty."
That line goes down in history as one of the most iconic in series history. Still, Seinfeld said he didn't feel comfortable with the part of the story when Elaine's boyfriend has a stroke. It becomes a medical crisis because George causes an accident and traffic jam while parking cars.
"There was one where a guy had a stroke and we were feeding him on the couch," Seinfeld told Andy Cohen on WWHL, huliq.com reported. "I felt very uncomfortable with that episode."
Seinfeld recalls the best moments
With so many one-liners and classic scenes, it's difficult for Seinfeld fans to narrow it down to a single best moment. However, the comedian had no hesitation when asked to share his favorite.
"George pulling out the golf ball at the end of the marine biologist episode," he told Uproxx. "That's my favorite moment from the entire series."
In the episode "The Marine Biologist" from season 5, George pretends to be a marine biologist to impress a girl he used to have a crush on. He's called upon to help save a beached whale and thinks he'll be exposed as a fraud. Instead, George manages to clear the obstructed blowhole by pulling out a golf ball Kramer hit into the ocean earlier.