'Seinfeld' Star John O'Hurley Hosts What Could Be the Biggest Virtual Fundraiser Ever (Exclusive)
John O'Hurley known as "J. Peterman" from Seinfeld will host a groundbreaking virtual fundraiser, which may end up being the largest ever online charity event. He dished about the one-of-a-kind celebrity virtual golf tournament experience, which began as a national event and quickly went global. O'Hurley said if the tournament rolls out to the levels organizers anticipate, it could end up being a Guinness World Record-breaking event.
John O'Hurley from 'Seinfeld' says the national charity event went global
What started as 100 thousand people playing in the tournament turned into 100 million participants. "It became global," he told Showbiz Cheat Sheet. "This is going to be the first attempt at a global fundraiser So it's pretty exciting." O'Hurley partnered with the Childhelp organization for the Childhelp & Ultimate Golf Online tournament to support at-risk youth and victims of child abuse and neglect. The event kicks off on Aug. 2 and runs through Aug. 8, 2021.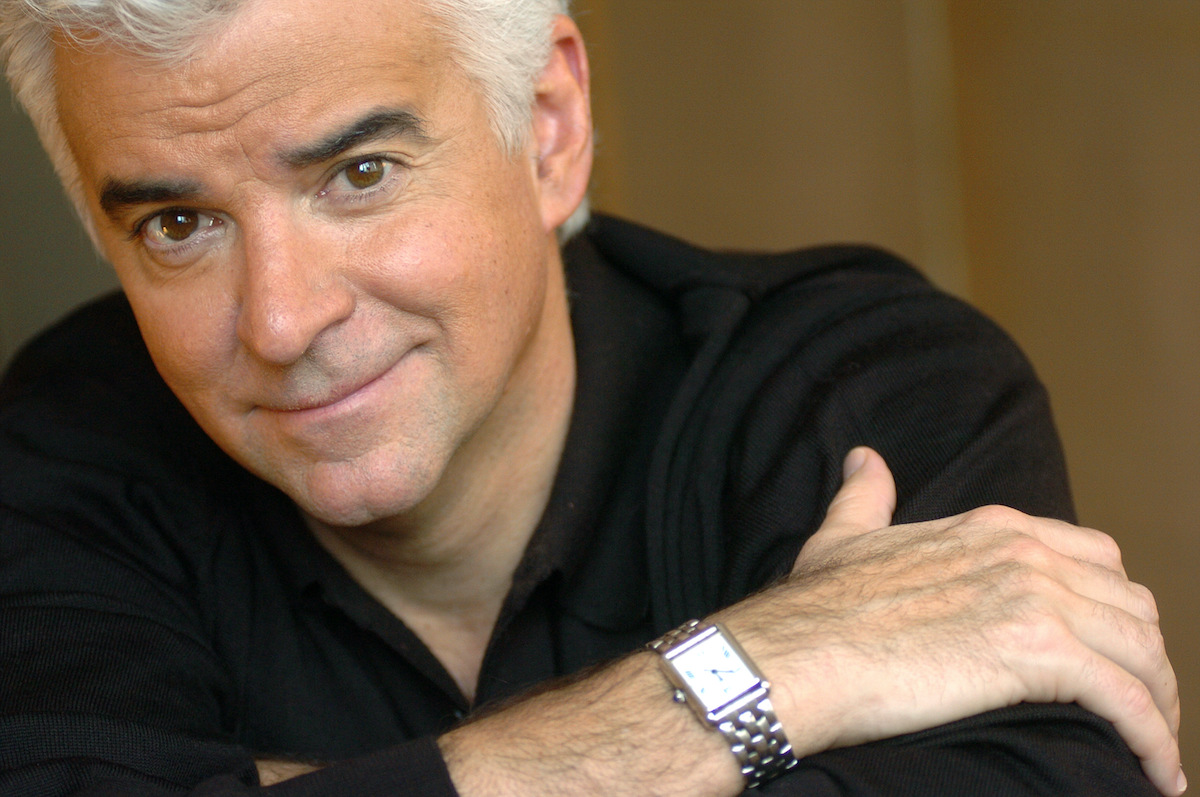 Players can see how their golf skills stack up against celebrities by playing the video game Ultimate Golf. O'Hurley said the golf app is just about the best he's played. "Well, it is probably the best virtual golf app available right now," he remarked. "And it has some of the best holes in the world of golf. So not only are you playing golf, but you're playing the best holes." Participants can also play against celebrities like O'Hurley, MLB's Ken Griffey Jr., Rock Stars Sammy Hagar and Alice Cooper, Food Network Chef Guy Fieri, and more.
Seinfeld's John O'Hurley said the Ultimate Golf app is easy and fun to play too
O'Hurley said the app is fun and easy for golfers but also for those who haven't golfed before. "And it's very, very realistic," O'Hurley added. "And it isn't something where you have to have played golf before. So you don't have to swing a club. All you're doing is everything is just basically drawing your forefinger back and forth to release the ball."
Signing up is easy too. "Download the Ultimate Golf app and you sign on when instructed to do so," he said. "Sign onto the Childhelp package and for as little as $5 you can buy the Childhelp golf ball that will go 20% farther. So who wouldn't want that? And then there's other packages that you can buy to upgrade even more. And there's also the opportunity to make an outright donation of any sort."
Is this virtual tournament 'Guiness Book of World Records Worthy'?
O'Hurley is excited about the tournament's magnitude and the trailblazing aspect. "If we're dealing with the law of large numbers this could be a fundraising template that has never been seen before," he said. "This will be bigger [than previous telethons or televised fundraisers]. Because this will be global. We'll be reaching [a larger audience] thanks to Apple Apps and their promotion of this of over 100 million people."
So, as a nod to Seinfeld, could this be "world record breaking-worthy?" O'Hurley said it is very possible. "Well, you know, if this rolls out to be as successful as I believe it's going to be, this is going to be a fundraising template that I think everybody that has a charity is going to want to find a way to replicate," he said. "Because the law of large numbers, rather than spending a lot of money, just spends nothing. And what it does is receive small amounts of money from large amounts of people. So as I say, the law of large numbers is really our friend here."