'Seinfeld' Star Steve Hytner Reveals This 'Strict Rule' on the Set
'Seinfeld' had a lot of memorable characters over the years. Steve Hytner, who played Kenny Bania, reveals Jerry Seinfeld's 'strict rule' on set.
Working with a mega-star like Jerry Seinfeld on the set of the hit 1990s sitcom Seinfeld came with a few caveats. As former Seinfeld actor Steve Hytner explains, there's one rule maintained on the set at all times.
Steve Hytner played Kenny Bania on 'Seinfeld'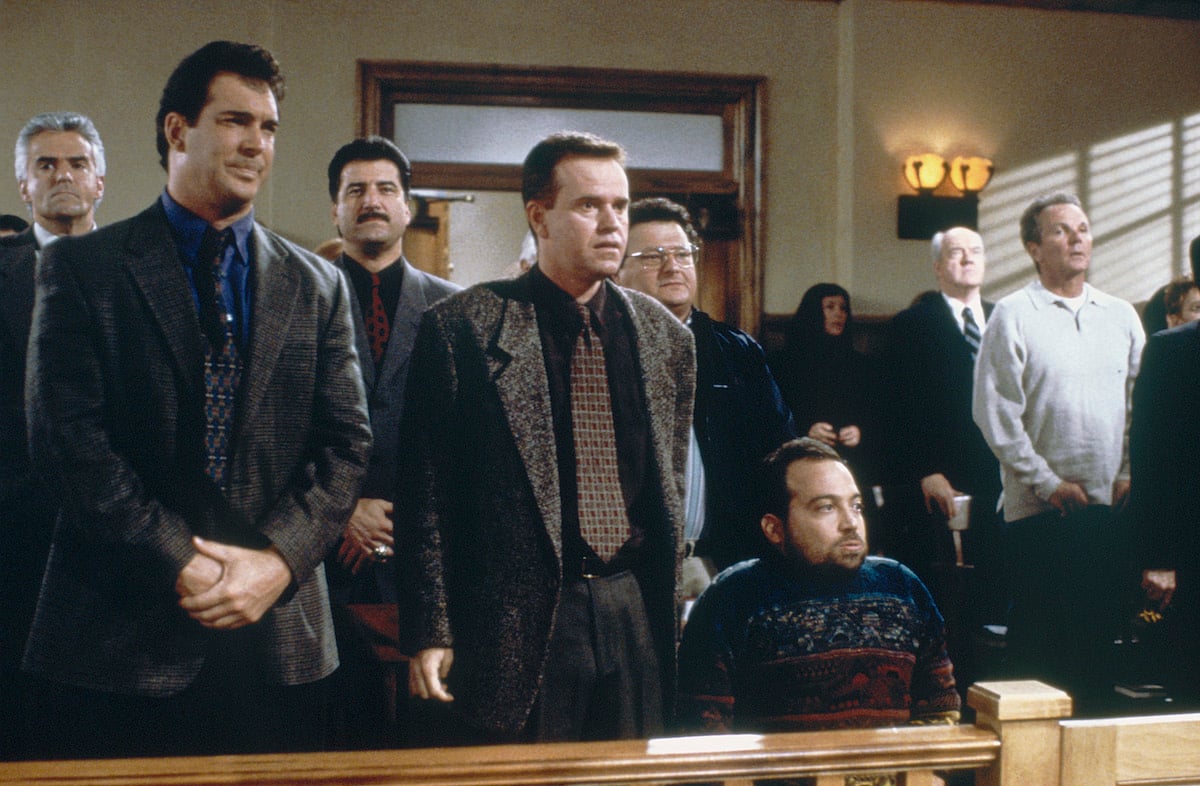 Many Seinfeld fans remember Steve Hytner's character, Kenny Bania — the comedian obsessed with giving Jerry an Armani suit in exchange for dinners out.
Hytner appeared in six episodes of the show between 1994 and 1998, including the series finale. Bania was one of many thorns in Jerry's side. Getting the part, as Hytner said, came after studying what wasn't working with others' auditions.
"A lot of times, when you go to these auditions, you can hear through the walls," Hytner told Cleverock.com. "And I could hear the others be really annoying. 'Jerry you owe me a dinner!' And being really downbeat, and on a dime, I said, 'I don't think that can work.'"
He continued: "So I did it where I decided that Bania wanted to be Jerry's friend so badly," Hytner said. "You can look back on it and say that's what the character was, but it really wasn't. I'm the one that put that happy face on it and the writers saw me do that and they just went with it. That's how the Bania character happened. That's how great characters happen: Great writing and great acting."
Hytner reveals Seinfeld's rule on set
While being a part of a history-making show is exciting enough, Hytner revealed [Jerry] Seinfeld's rule.
"Jerry had a very strict rule that even if you have a good show, if he didn't like you as a person, you weren't coming back," he said. "Not only was Seinfeld a great show to do career-wise, but everybody was unbelievably cool. The whole atmosphere was not only talented but cool people."
It's a good thing Hytner made it to Seinfeld's good side or he wouldn't have been invited back for five additional episodes. As far as any sort of reboot or reunion, the actor added that, despite vague resemblances of a reunion on shows like Larry David's Curb Your Enthusiasm, it's not in the cards in a Seinfeld capacity.
"I know that deep in Jerry's heart that he has no desire to do the episode. He always said that he always wanted to treat that show as well as it treated him. I think that his feelings on that override it for me," he said. 
"When they did the final episode on Seinfeld, it was more of a reunion show than it was anything else. Not only was Seinfeld good to me, but Jerry was good to me, so I would go with his wishes and just let it be."
Other reported rules on the set of 'Seinfeld
Since the show's end, more tidbits about life behind-the-scenes have come out. For instance, David had a strict "no hugging, no learning" rule. For 172 episodes, David and co-creator Seinfeld (and writers) used their own experiences for storylines, people they knew in real life to inspire characters, and a sheer will to not teach a lesson in any episode.
Author Jennifer Keishin Armstrong wrote the book Seinfeldia, which details the full history of the show. In it, she describes that most writers were creatively drained and replaced after every season. They'd submit ideas to David who would take them to Seinfeld and the two of them would rewrite everything — another unspoken rule.
That said, Armstrong said, via The Wall Street Journal, the show has earned billions in syndication monies since 1998 with Hulu purchasing the series for $160 million to stream.
Whatever rules were in place, and however many episodes Hytner appeared in, Seinfeld has cemented itself as one of the best shows "about nothing" to ever exist.