'Seinfeld': The 'Soup Nazi' Was Based on a Real Person Who Hated His Portrayal on the Show
One of the most iconic characters on the '90s sitcom Seinfeld isn't Jerry, Elaine, George, or Kramer. It's a person who was only featured on one episode of the show. They called him the Soup Nazi.
Besides "yada yada," the catchphrase "No soup for you!" is one of the most popular quotes to come from the comedy. Even people who don't count themselves as super fans somehow know about the curmudgeonly restaurant owner who was unfriendly to customers but kept them coming back by serving delicious soup.
Like most of the observational humor from Seinfeld, the Soup Nazi was based on a real person in New York City. And in a stunning twist, he was allegedly not a fan of the show that poked fun at him. He even let loose on Jerry Seinfeld and the cast after the episode aired in 1995.
Who was the Soup Nazi?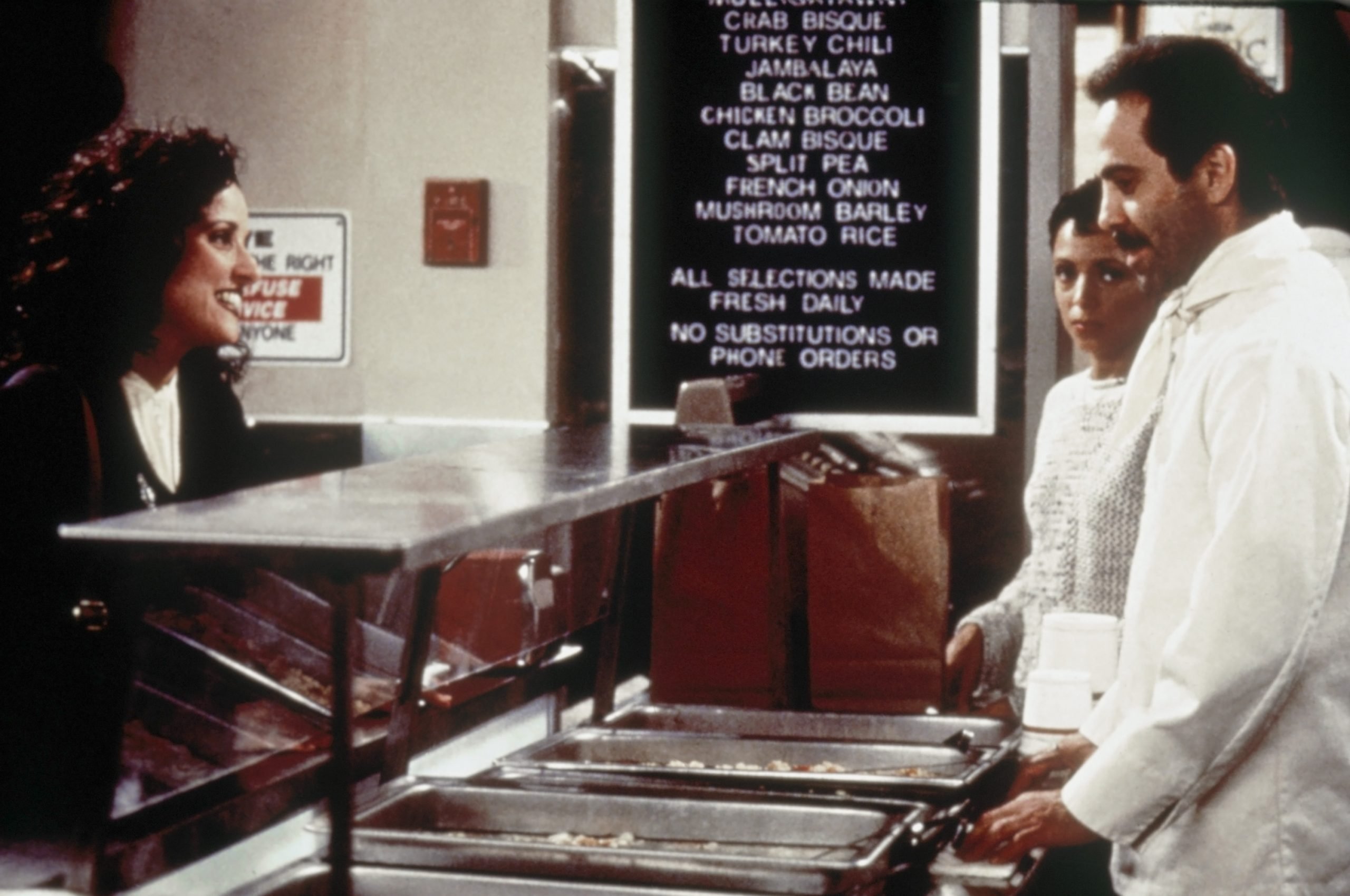 Season 7 episode 6, "The Soup Nazi," is the 116th installment of Seinfeld. It aired on Nov. 2, 1995, and became an instant hit with fans. The titular character, also called Yev Kessem, was played by actor Larry Thomas.
The descriptor "nazi" referred to the strict rules the business owner had for customers who were ordering soup, WikiSein reported. In the episode, various cast members screw up these customs and inspire Kessem's rage. Elaine even gets banned from the establishment for a year for placing her order incorrectly. On the show, Elaine's treachery forces the Soup Nazi to close his shop and return to Argentina.
Thomas did not realize that Kessem was based on a real person and instead studied Omar Sharif's accent in Lawrence of Arabia. He received an Emmy nomination in 1996 for the role.
The real Soup Nazi hated 'Seinfeld'
The character is based on a real person named Al "Ali" Yeganeh who ran a restaurant in New York City called Soup Kitchen International.
A New Yorker profile quoted Yeganeh as saying, "I tell you, I hate to work with the public. They treat me like a slave. My philosophy is: The customer is always wrong and I'm always right."
He continued: "Whoever follows [my rules] I treat very well. My regular customers don't say anything. They are very intelligent and well educated. They know I'm just trying to move the line."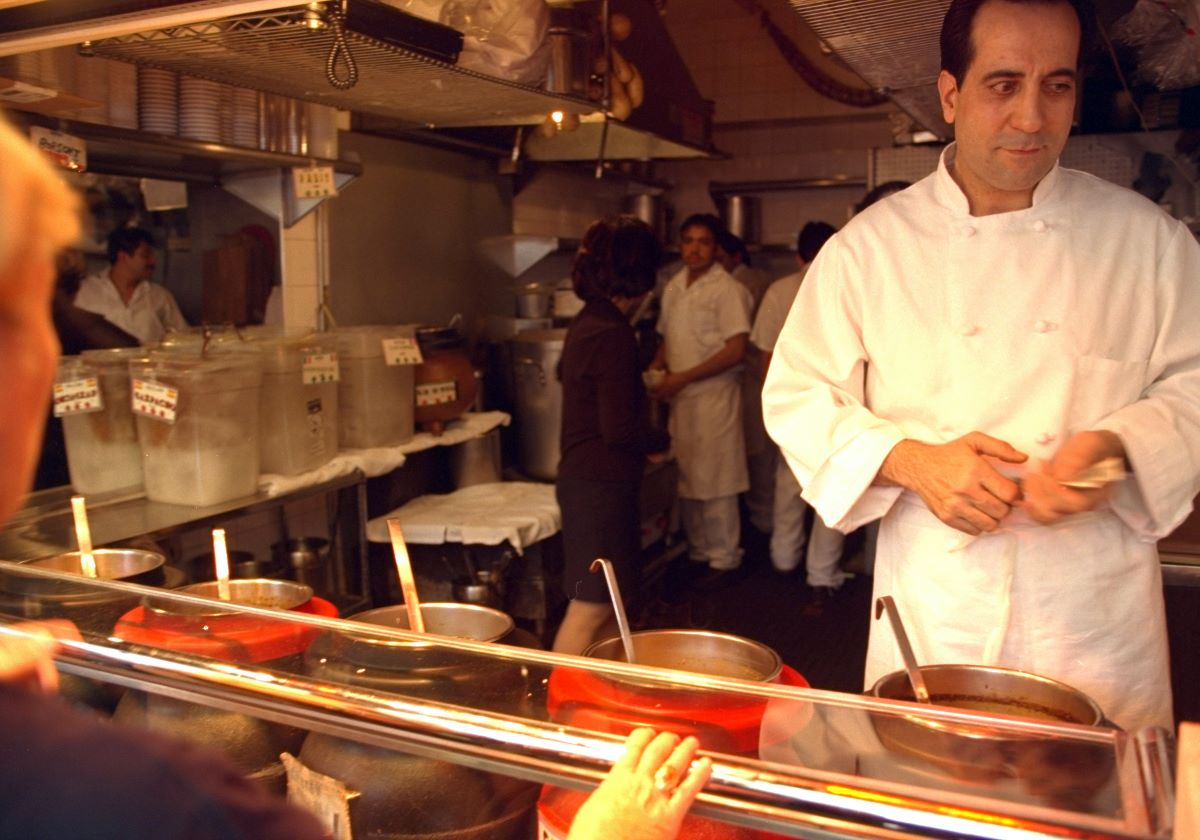 Episode writer Spike Ferensten came up with the idea after telling Seinfeld and co-creator Larry David about Yeganeh's popular soup establishment and his intriguing nickname. David and Seinfeld knew it had to become an episode.
But Yeganeh was not amused. Ferensten later recalled that he, Seinfeld, and the rest of the crew visited Soup Kitchen International after the episode aired and were met with hostility. Apparently, Yeganeh started swearing at them and demanding an apology, claiming Seinfeld had ruined his business.
Ferensten said Seinfeld gave the restaurant owner, "the most insincere, sarcastic apology ever given" in reply. Yeganeh retaliated by yelling, "No soup for you!" and throwing them all out without their meal.
The Soup Nazi lives on in pop culture
Even though Yeganeh hated that episode of Seinfeld, fans loved it.
There have been numerous references to the Soup Nazi in pop culture over the decades, including an Acura commercial in 2012 that aired during the Super Bowl and episodes of both Scrubs and Arrested Development.