'Seinfeld': These Major Stars Could've Played George Costanza Instead of Jason Alexander
Imagine a world where Jason Alexander did not play George Costanza on 'Seinfeld'. Here are the actors who almost got the role instead.
Over two decades later, Seinfeld still rules the roost when it comes to cat ensembles. The 1990s sitcom is among one of the greatest in TV history for good reason. Still, getting the formula just right took a little noodling from co-creators Jerry Seinfeld and Larry Davis before they landed on the perfect Elaine and Kramer. That said, here's who could've played everyone's favorite "architect," George Costanza in place of Jason Alexander.
Danny DeVito reportedly turned down an official offer for 'Seinfeld'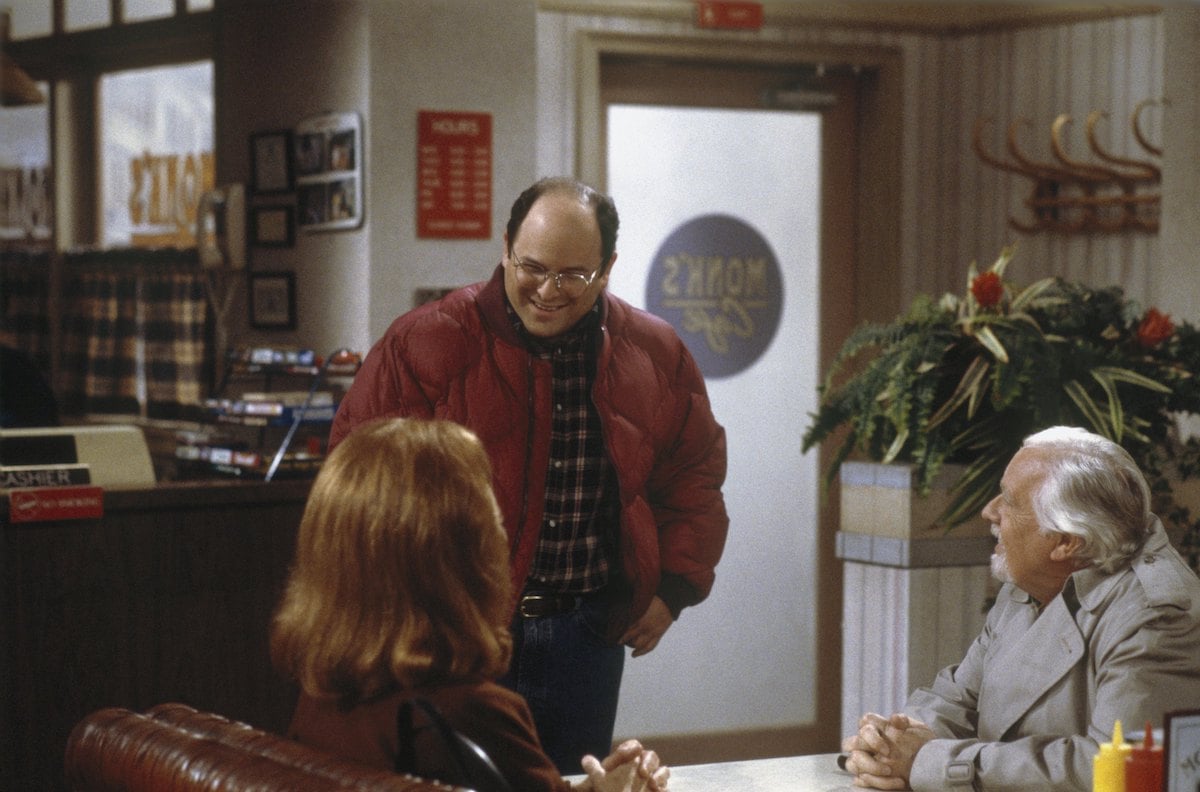 Take a moment to envision DeVito in Alexander's place on Seinfeld. It's not too far off the mark even though the show ultimately cast lesser-known actors. At the time of DeVito's offer, Alexander told The Howard Stern Show in 2015 that Chris Rock was considered, too.
"For whatever reason they didn't take it," Alexander told Stern."I think in the case of Danny he probably didn't want to be — his career, when we started Seinfeld, would've been at its apex, so he probably didn't want to do a sidekick role. Why Chris wouldn't do it? I don't know, maybe it didn't get to an offer stage. I don't know."
DeVito's "big break" came by way of TV via Taxi — as well as continued success through It's Always Sunny in Philadelphia — but in 1989, Seinfeld apparently wasn't his cup of tea.
Steve Buscemi cleared up rumors about the role
Another name tossed around for the role of George was Buscemi. And, while the idea is an interesting one, Buscemi took the stage at The Tonight Show With Jimmy Fallon to clear things up.
"I never did and I don't know how to correct it because I don't know how the internet works," Buscemi said, via Entertainment Tonight. "Can someone help me change it?" Buscemi asked.
The rumor may trace back to the source. Alexander told Stern in the same interview, "Buscemi, I had heard auditioned."
It looks like a little "yada yada yada" may have gone a long way with this one.
David Alan Grier might've missed out on 'In Living Color'
Again, Alexander threw in Grier's name with Stern. Seinfeld maintained a largely white cast, but if Grier had been offered the role, he would've missed out on In Living Color — the sketch show that catapulted him into stardom.
Alexander also added that, once he read the script, he thought it sounded "like a Woody Allen movie." As a result, he auditioned like Woody Allen and, obviously, got the part.
Paul Shaffer's career trajectory would've changed
David Letterman's famed bandleader, Shaffer, revealed in his 2009 memoir, We'll Be Here the Rest of Our Lives, he was offered the role of George. More than that, he added that Jerry Seinfeld offered the part without an audition.
"There's no audition…You've got the part. Just call us back!" Paul wrote as New York Daily News reported. Shaffer admitted he didn't return Seinfeld's call due to his hectic schedule.
Those four names are a diverse pool of talented actors. Nathan Lane, Kevin Dunn, Larry Miller, and Julia Louis-Dreyfus's husband Brad Hall were also considered to play George.