'Seinfeld': What Has Heidi Swedberg Been up To Following the Death of Susan Ross?
One of the more memorable storylines from Seinfeld's nine seasons came from the relationship between George Costanza (Jason Alexander) and his fiancée Susan Ross (Heidi Swedberg). The tense romance and engagement didn't last, as Susan was ultimately killed off the sitcom for reasons that go far beyond the show itself.
The cast of 'Seinfeld' didn't mesh with Hedi Swedberg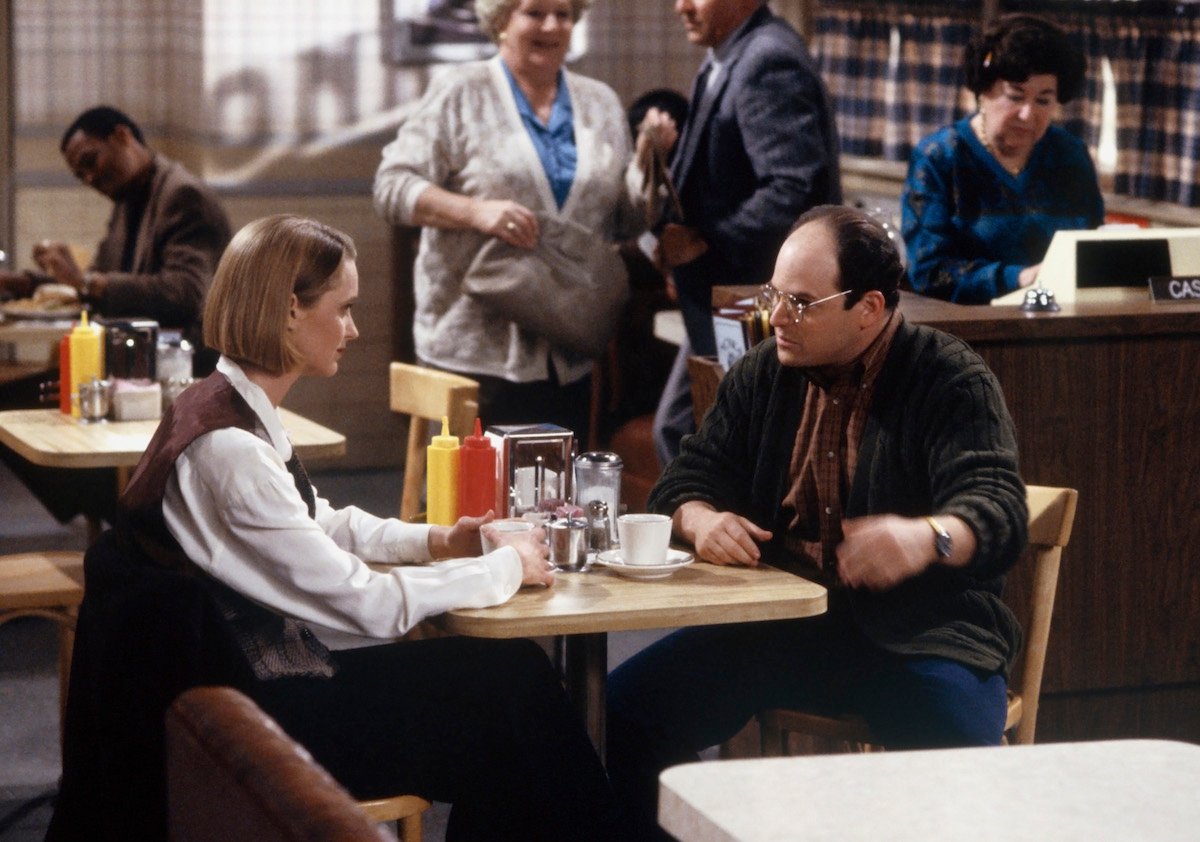 RELATED: 'Seinfeld': These Major Stars Could've Played George Costanza Instead of Jason Alexander
As fans may remember, Swedberg's character left in the most Seinfeld of ways. Susan died from licking toxic envelopes for her and George's wedding. Since then, castmates have spoken about working with Swedberg, which was apparently not that great.
Alexander has been the most outspoken, likely because he had more working scenes with Swedberg. In an interview with The Los Angeles Times, Alexander said it just didn't work.
"For whatever reason, I, Jason, found Heidi's comedy instincts to be the opposite of mine," he said. "So whatever I was trying to get going in a scene, I always felt like I was punching into Jell-O. I couldn't get the right responses back. I'm sure she felt the same way, but she's the guest, she's not going to complain about me."
He later told The Howard Stern Show that working with her made his job a little harder.
"I couldn't figure out how to play off of her. Her instincts for doing a scene, where the comedy was, and mine were always misfiring. And she would do something, and I would go, 'OK, I see what she's going to do — I'm going to adjust to her.' And I'd adjust, and then it would change."
Julia Louis-Dreyfus suggested killing off the character to make the main cast more comfortable and that's exactly what happened. So what has Swedberg been doing since?
Alexander issued an apology after his remarks about Swedberg
RELATED: 'Seinfeld' Star Steve Hytner Reveals This 'Strict Rule' on the Set
While the cast felt a sense of discomfort, co-creator Larry David saw the character as an opportunity for the show.
"What Heidi brought to the character is you could do the most horrible things to her and the audience was still on your side," David said, according to Alexander.
"You've driven her to lesbianism. You burned her father's shack down. You've practically shit on her, and nobody feels bad for her. They're all on your side. She's the greatest foil for you."
More telling signs about the cast's thoughts about Swedberg include what happened after the cameras stopped. David would often go out to dinner with the cast after episodes. Alexander reportedly used his time to complain until they realized Swedberg had to go.
After the interview with Stern aired, Alexander issued an apology, urging fans to "leave Heidi alone."
"She was generous and gracious and I am so mad at myself for retelling this story in any way that would diminish her. If I had had more maturity or more security in my own work, I surely would have taken her query and possibly tried to adjust the scenes with her. She surely offered. But, I didn't have that maturity or security," he wrote.
"No one told Heidi to do anything different – and she surely would have, if asked. And no one that I am aware of, including myself, didn't like her. And now with distance, I can look at those episodes and see that there was a fun relationship there between George and Susan. It works perfectly. I simply couldn't see it or find it at the time."
He continued: "To Heidi, I personally apologize. You are a sweetheart. I actually launched into this on Stern to defend you. But this is why I'm not a lawyer."
Here's what Swedberg's been up to since Susan's death
RELATED: Inside the 'Seinfeld' Spinoff That Failed To Launch
Swedberg's first role happened in 1989 with her 8-episode stint on Seinfeld in the middle of a two-decade-long acting career. The last project the star appeared in was a 2010 episode of the TV series Hawthorne.
Prior to becoming Susan Ross, Swedberg's credits included Quantum Leap, Kindergarten Cop, and Roc to name a few. After, the star had a pretty long run. From 1997 to 2010, she appeared in almost two dozen projects.
Today, Swedberg has moved away from Hollywood for something completely different. She reached ukulele around the country.
A 2014 interview with Ukelele Magazine revealed why she traded acting for music.
"I don't think acting is all that important. Not compared to music. For the most part, acting is just entertainment. I think there is some importance to the theater, but TV and all that? Come on! It doesn't matter what monkey you hire for the job, it's all going to work out," she said.
"But music, music is a basic form of human communication. Music is essential in keeping us human, in keeping us connected—connected within our own culture, and connected to other cultures."
That aside, Swedberg hasn't mentioned the show or her part in it — if she takes an interview at all.
In response to Alexander's apology, Swedberg told Morris Town Green her thoughts.
"I tend not to like to say unkind things about anyone. So I'll leave it at that," she said. "That's a good reason why to play ukulele instead of working in television."
However she feels about taking on Seinfeld, she admitted the syndication royalties have been a nice perk.
"It doesn't pay my rent, but I couldn't pay my rent without it," she said adding the role helps with notariety in regards to ukelele lessons.
"Basically, I've already been in everybody's house before," she said. "It makes me familiar to people. And I think, perhaps because I'm familiar to people, they feel less intimidated by the idea of the ukulele."