'Seinfeld': Why Jason Alexander 'Hated Susan', George's Fiancée
The legendary characters of Seinfeld still get quoted over 20 years after the sitcom's final episode aired in 1998. The cast of Jerry Seinfeld (Jerry), Julia Louis-Dreyfus (Elaine), Jason Alexander (George), and Michael Richards (Kramer) made icons of their roles with mannerisms and catchphrases that continue to be recognized.
Many recurring guest appearances remain in infamy as well, from the Soup Nazi and Newman to George Costanza's parents. When Heidi Swedberg landed the role of George's fiancée Susan Ross, the actor wasn't thrilled with the storyline.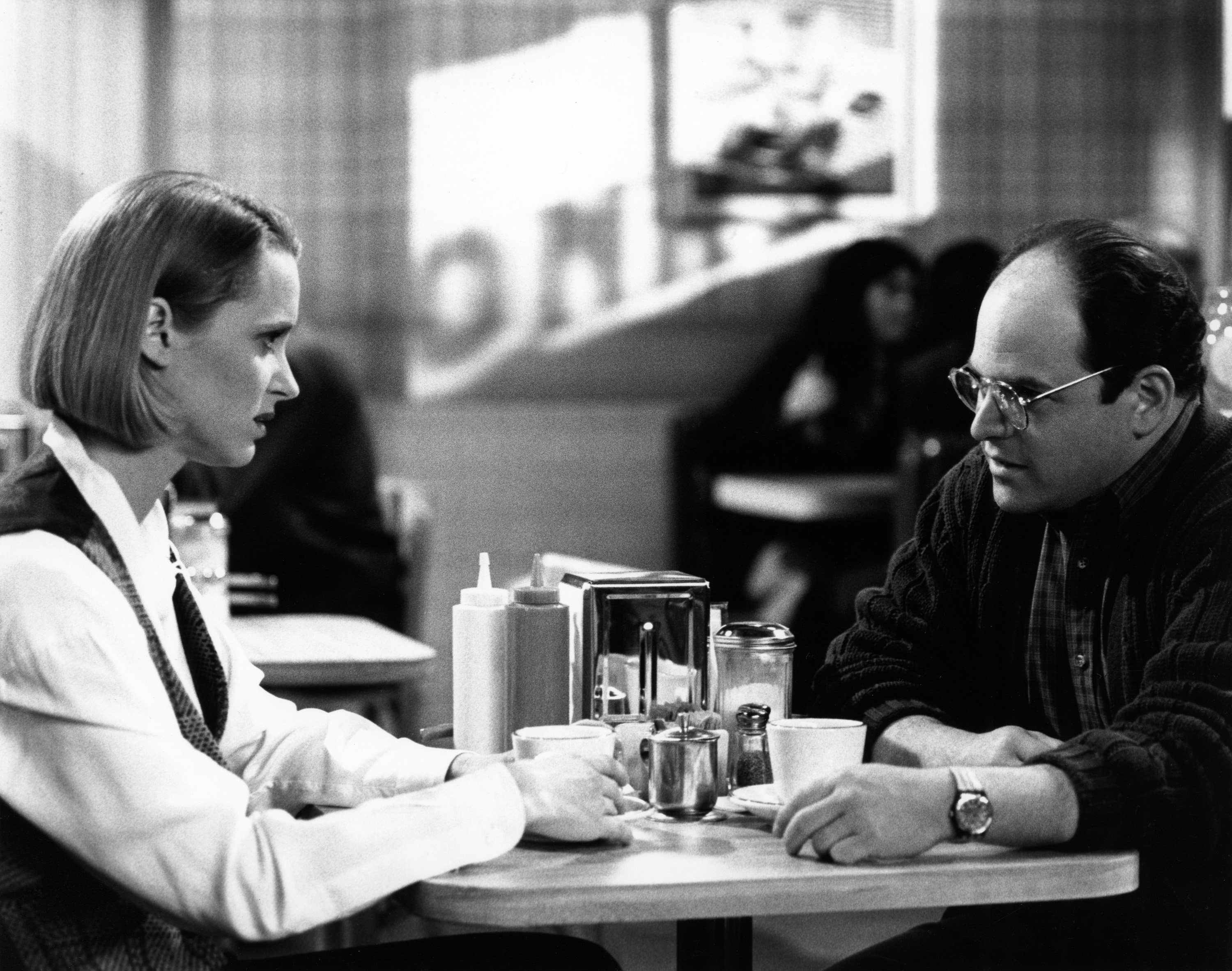 George Costanza gets engaged – and hates his fiancée
Alexander explained in Warren Littlefield's book Top of the Rock: Inside the Rise and Fall of Must See TV how the character of Susan was introduced to him
"Larry called me over the summer and said, 'We've got a great arc for George,'" Alexander recalled. "'He's going to get engaged.'"
After David told Alexander that Swedberg was going to play George's fiancée, the Seinfeld star had concerns due to their acting styles.
"I love Heidi Swedberg, but I could never figure out how to play off her," Alexander remarked. "Her instincts and my instincts were diametrically opposed. If I thought something had to move, she'd go slow – if I went slow, she'd go fast. If I paused, she'd jump in too early. Loved her. Hated Susan."
Jason Alexander couldn't make it work with Heidi Swedberg
David tried to encourage Alexander on how the two characters were made for each other, especially given George's history with Susan.
"Larry said to me, 'Don't you understand how perfect she is for you?'" Alexander remembered. "'You burned her father's shack down. You practically s*it on her, and nobody feels bad for her. They're all on your side. She's the greatest foil for you.'"
Still, from Alexander's standpoint, their chemistry was off. Their imbalance made it difficult for the actor to effectively execute his scenes with Swedberg.
"But every week, it was the same thing," Alexander said in Littlefield's book. "I didn't know how to play off of her. I didn't know what I was doing. Larry had no idea how this was going to end, and finally I realized I was the only guy on the show working with her."
'Seinfeld's' Susan meets with an untimely demise
After an episode featuring several scenes of Swedberg with Seinfeld and Louis-Dreyfus, the actors later compared notes on their guest co-star.
"Jerry said, 'You know it's hard to figure out where to go with what she gives you,'" Alexander recalled. "I said, 'Don't even talk to me. I don't want to hear your bullsh*t.' Julia said, 'I just want to kill her.' And Larry said, 'Wait a minute.'"
Louis-Dreyfus' off-the-cuff comment inspired David with the idea of how to wrap up the storyline of George's engagement.
"It was at that moment that the notion of killing Susan got into Larry's head," Alexander revealed of the season 7 plot line, where George's fiancée dies of licking cheap envelopes for their wedding invitations. "It is the single coldest moment in the history of television when the doctor comes out to say Susan has died. George's reaction was 'Huh. … How about that.'"
The Seinfeld star relayed the story on Howard Stern's radio show in 2015 of how Susan's demise came about. He later apologized for any possible miscommunication that painted Swedberg in a negative light.
"[Swedberg] was generous and gracious, and I am so mad at myself for retelling this story in any way that would diminish her," Alexander wrote on Twitter, according to the Hollywood Reporter. "If I had had more maturity or more security in my own work, I surely would have taken her query and possibly tried to adjust the scenes with her. She surely offered. But, I didn't have that maturity or security."