'Seinfeld': Why Jerry Seinfeld Loved Superman So Much
Anyone who's ever watched the classic '90s sitcom Seinfeld knows a few things about the eponymous star of the series. First, he's a person who wears a puffy shirt sometimes.
Jerry is also sarcastic, self-involved, and obsessed with cleanliness. He's not empathetic — he's much more likely to say, "That's a shame" than to help when something bad happens. And, obviously, Jerry is hilarious.
Another detail about Jerry the character (who is quite similar to Seinfeld, the real-life comedian), is his obsession with Superman. One of the writers on the show revealed exactly why Jerry loved the Man of Steel so much.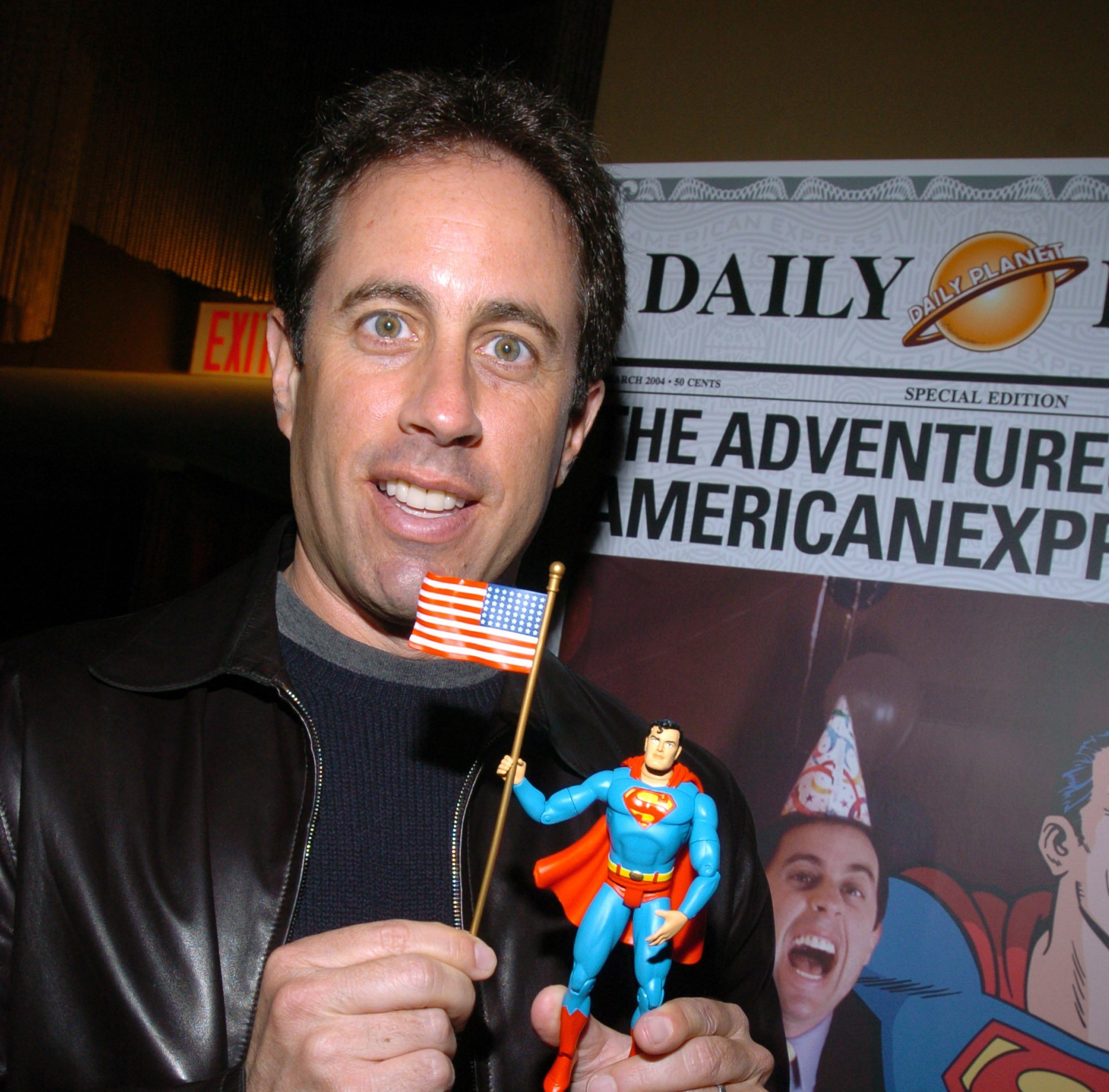 Superman was a common theme on 'Seinfeld'
A former Seinfeld writer admitted that they were never given instructions to start including Superman references. Instead, they just happened organically and continued for all nine seasons of the show. It probably had something to do with the fact that the real Seinfeld is a huge comic book fan and considers Superman one of his favorites.
Once the writers began including Man of Steel references they didn't stop. Superman became like an honorary fifth cast member on the show. And even though the series prided themselves on never pushing moral instruction, in a way that's exactly what Superman provided.
The 'Seinfeld' cast had nothing in common with Superman
It's a bit surprising that Superman became a plot device because he was antithetical to all four main characters on Seinfeld.
As show writer Peter Mehlman told Parade, "Just consider: Superman was devoted to 'truth, justice, and the American way'; the Seinfeld characters were devoted to lying, cheating, and getting their own way."
He continued: "For his all-too-human problems, Jerry looked to someone from Krypton. In his puny narcissism, George sought inspiration from the paragon of selflessness." The Superman angle helped prove that maybe the Seinfeld characters were subconsciously interested in self-improvement after all. At least in the theoretical sense.
There were plenty of Superman references throughout the series
The idea of Superman kept coming up, Mehlman recalled.
When Jerry was describing a girlfriend who never laughed in "The Switch," he said, "The jokes keep bouncing off her like Superman." In the episode "The Lip Reader," George described using a deaf woman's skills by saying: "It's like having Superman for your friend. If we could just harness this power and use it for our own personal gain, there'd be no stopping us."
But most of the time Superman is referred to as an ideal. Jerry says Superman probably has a good sense of humor even while admitting he has no real proof. When George starts saying negative things about people who wear capes, Jerry stops him by saying, "You can't cast aspersions on someone just because they're wearing a cape. Superman wore a cape. And I'll be damned if I'm going to stand here and let you say something bad about him."
Seinfeld writers followed co-creator Larry David's strict "no hugging, no learning" rule while coming up with storylines. But they did infuse the series with a glimpse of superhuman do-gooder strength, even if it was an ideal that cast members never fully reached.