Selena Gomez' Favorite Disney Movie Doesn't Feature 1 of the Princesses
Selena Gomez may be a Disney Channel star but when it comes to her favorite Disney movie, she picked an animated classic featuring a white rabbit and talking flowers.
Aside from her original music and Rare Beauty, Selena Gomez is known for her work with Disney Channel. In 2017, this actor revealed which Disney movie is her favorite. (Spoiler Alert: it doesn't feature any of the official Disney princesses.) 
Here's what we know about the Wizards of Waverly Place star.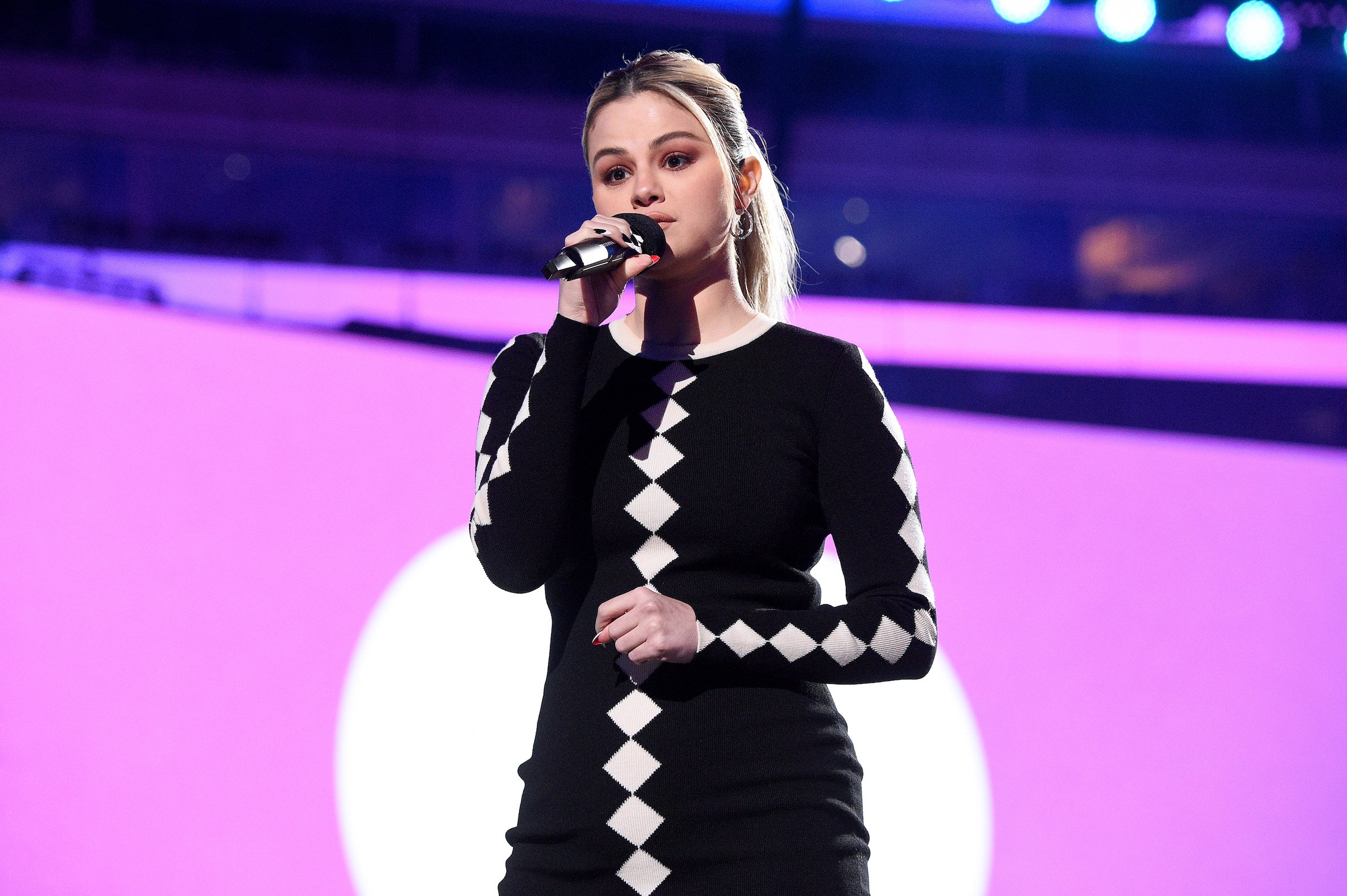 Selena Gomez appeared in the Disney Channel original series, 'Wizards of Waverly Place'
Today, she's the star of an HBO series, the founder of Rare Beauty, and the artist behind songs like "Wolves" and "Lose You to Love Me." Gomez starred in the television series Wizards of Waverly Place.
As one of Disney Channel's longest-running originals, Gomez appeared in most episodes of Wizards of Waverly Place. She also returned for Wizards of Waverly Place: The Movie, reprising her role as Alex Russo.
Since her time with Disney Channel, this actor shared her love for other Disney characters and original movies. That includes one story about a rabbit who was late for a very important date. 
What is Selena Gomez' favorite Disney movie?
Aside from Disney Channel original movies, the Walt Disney Company releases award-winning animated films, including some princesses. However, in 2017, the former Wizards of Waverly Place star tweeted that her favorite Disney movie is Alice in Wonderland. 
This animated film, first released in 1951, starred one young character who went on a fantastic adventure after following a white rabbit. She met the evil Queen of Hearts and the outgoing Mad Hatter. 
In 2010, Disney and Tim Burton created a live-action adaptation of this story, featuring actors like Johnny Depp and Anne Hathaway. Some characters in this animated film also appeared in the live-action ABC drama series, Once Upon a Time.
Selena Gomez also starred in Disney Channel original movies
Aside from her appearance in Wizards of Waverly Place, this actor starred in other Disney Channel-related projects, including the Disney Channel Games. The event took place during 2006, 2007, and 2008, around the same time as specials like "Pass the Plate" and "Friends for Change." 
Gomez also appeared alongside Demi Lovato for the original movie Princess Protection Program. She also enjoyed cameos in shows like Hannah Montana and The Suite Life of Zack and Cody.
"It just taught me so much about being a role model, you know," Gomez said during an interview with Elle. "That was the first thing that I started so they were very apparent on being perfect, I guess, just making sure that you're being a good influence on people. I'm grateful that I had that opportunity because I understand what a platform means."
The animated film Alice in Wonderland is available for streaming on Disney+, as is the Disney Channel series starring Gomez.