Selena Gomez Inspired Former On-Screen BFF Jennifer Stone to Talk About Her Health Battles
Selena Gomez might be one of the biggest stars in the world, but she has gone through many trials and tribulations. The young singing sensation has experienced a number of health struggles, and often dealt with extreme judgment from the public. Still, she has persevered and has always managed to live out her truth, regardless …
Selena Gomez might be one of the biggest stars in the world, but she has gone through many trials and tribulations. The young singing sensation has experienced a number of health struggles, and often dealt with extreme judgment from the public. Still, she has persevered and has always managed to live out her truth, regardless of what the critics and the public have to say. Gomez also has several good friends in her corner — including Jennifer Stone, her co-star on the show where she got her first big break.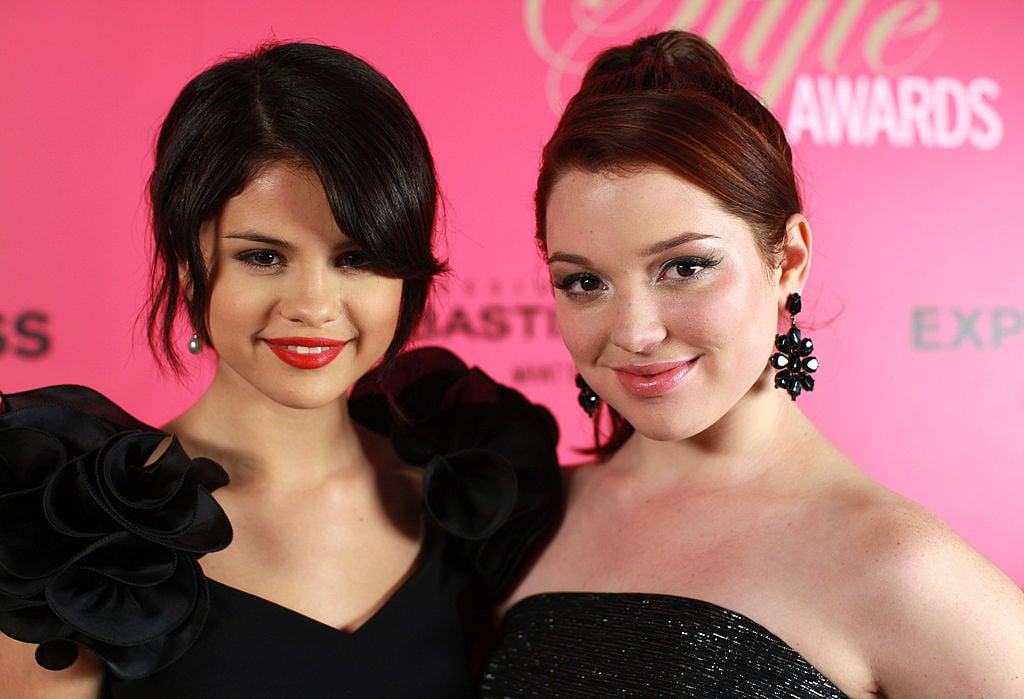 Selena Gomez got her big break on the Disney Channel
Selena Gomez was born in 1992 and raised by her mother in Texas. As a very young child, Gomez showed a talent for acting and singing, and her mother began shuttling her to auditions. In 2002, Gomez was selected to appear on the children's TV show Barney & Friends. Gomez gained a wealth of experience while filming Barney & Friends, and she appeared on the show on and off for around two years. 
In 2007, Selena Gomez was cast on the Disney Channel show, Wizards of Waverly Place. The show provided a chance for Gomez's talents to really shine through, and she was able to begin her singing career while simultaneously acting on the show. She also made a friend in her co-star, Jennifer Stone. Stone portrayed Harper Finkle, the best friend of Gomez's Alex Ross. Finkle's outrageous outfits and outgoing personality provided a direct contrast to Ross's shy nature, and the two were inseparable on-screen. 
Selena Gomez has had many health problems
In 2012, Wizards of Waverly Place ended its successful four-season run, and Gomez moved on to other projects. She primarily focused her attention on her musical journey, and left the world of acting behind her. It didn't take long before Gomez was making waves in the music industry, with hit singles like "The Heart Wants What It Wants" becoming instantly popular with fans and critics.
Unfortunately, Gomez's career was interrupted by a series of health problems. She was diagnosed with lupus just as her musical career was really taking off, and in late 2017, she revealed that she had undergone a kidney transplant. During the surgery, Gomez had broken an artery, which had required emergency surgery to correct. Gomez has also been open about her experience with bipolar disorder. Many stars would probably not feel comfortable sharing such personal information with the public, but Gomez's openness has inspired many people — including her former on-screen BFF. 
Does Selena Gomez stay in touch with Jennifer Stone?
Selena Gomez is friends with several high-profile celebrities, including Taylor Swift. Her friendship with Jennifer Stone dates back to their days on the Wizards of Waverly Place when they played best friends for four years. Although their career paths have diverged drastically, a recent report reveals that the two are actually still on good terms. 
In a 2017 interview, Stone stated that she and Gomez have kept in touch over the years, ever since the show ended. Stone raved about her friend, saying that "I love the fact that she is still that down-home Texas girl. Even with all of the publicity and all of the stuff going on in her life, whether it's the good or the challenging, she's always just that girl that grew up in Texas." Stone also gave Gomez props for her openness about her health problems, admitting that "It always inspires me the way people are transparent about the challenges and the things they face in their life." She also gave Gomez credit for inspiring her to be open about her battle with Type 1 diabetes. Stone was diagnosed with diabetes when she was twenty years old and has bravely managed to persevere with her career in spite of her troubles.
Although Stone and Gomez haven't been seen together lately, it certainly seems as though they are still on great terms.