Selena Gomez Loves Lauren Daigle and The Feeling Is Mutual
Selena Gomez is a huge fan of Christian singer Lauren Daigle. Find out why Gomez thinks so highly of the up-and-coming artist.
Selena Gomez has been a big fan of Christian pop artist Lauren Daigle since late 2018. The actress and singer has been through a lot and has found Daigle's music to be inspiring at just the right time.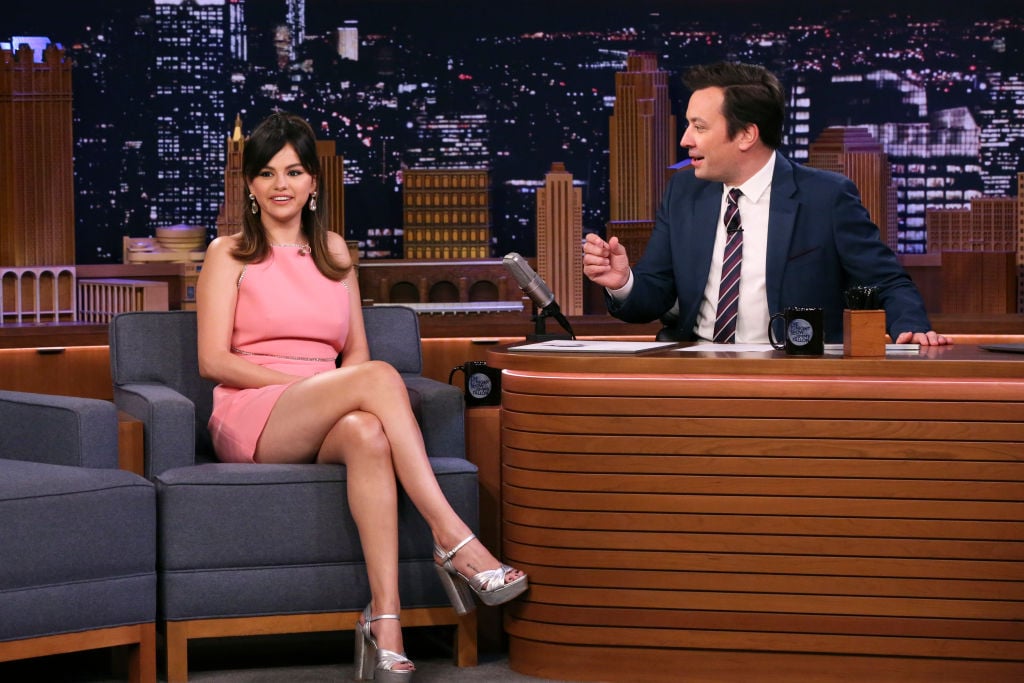 Here's what Gomez has had to say and Daigle's reaction to getting a shout-out from such an influential figure.
When Gomez first heard of Lauren Daigle
The 28-year-old singer first came to Gomez's attention in late 2018. Gomez, herself a singer, songwriter, and actress, was immediately moved by Daigle's music. As someone who has not been shy to share her struggles with anxiety and depression, the Ramona and Beezus star has also been one to share with her fans when she's found something good. And so she did.
She posted a video on her Instagram in 2018, saying "So, a lot of you asked about anxiety and depression . . . and I want to suggest a song for you to listen to, if you like it. No worries if you don't."
"But, as some people know, I like to listen to worship music. And this song, in particular, makes me feel like I'm talking about that feeling, you know like, 'I'm not going anywhere, I'm just showing up,' but it's really hard to not get worked up or upset when you constantly feel that you're doing the right thing and you're showing up for people and you're wanting to be nice, and you're doing all this stuff, and you're like, 'why am I not feeling good?', you know?"
"So, I'll stop talking and just suggest this song that I really love, of course it's by Lauren Daigle, don't get annoyed that I keep talking about her, but she's like speaking my language. . . I love you!"
The song Selena Gomez loves so much
Regularly compared vocally to British singer Adele, Lauren Daigle released her latest album, Look Up, Child in 2018. The song that Selena Gomez so enthusiastically encouraged her fans to listen to was This Girl from that album.
Daigle talked about the song at one of her concerts and explained the backstory in 2018 to how she came to write the song.
"I was in Australia and I saw this word etched in a rock; it was the word 'home'. I was just so bent, I thought 'oh my gosh I'm supposed to move to Australia. Yeah it's my dream come true'. And here I am sitting there just searching for home because I'd been touring for a while and I just felt this little moment of being homesick everywhere I was at, even when I was home."
"I had a conversation with God about it and he just said something really simple. It was 'Lauren as long as your heart is following me, you'll never be homesick. You'll never be too far gone. As long as you can just see the way that I see, as long as you find that security in me then you'll never have to worry about searching for home again.' "
Lauren Daigle's reaction to Gomez's shout out
Daigle was interviewed by E! on the Billboard Music Awards red carpet and was jokingly asked, "Is Selena your new agent?"
The Louisiana-born singer is thrilled to count the Rare artist as a fan, and now, a friend.
"[Selena] sent me a video of her driving in the car and almost got in a car wreck because she was singing along and videoing herself. Her friend was videoing her but she slammed on the brake because her sensors went off."