Selena Gomez's Rare Beauty Liquid Blush Is 'One of the Best' That Harper's Bazaar Has Ever Tested
Selena Gomez's beauty line received praise from Harper's Bazaar.
Selena Gomez is probably best known for her work in the music and movie industries. She rose to fame as a star of the Disney Channel, in the hit TV show Wizards of Waverly Place.
In recent years, however, Gomez has carved out a new niche for herself. As a mental health advocate and makeup mogul. Gomez's cosmetics line, Rare Beauty, has been praised by beauty critics as well as fans, with many calling out the versatility of the products as well as the underlying messaging in the Rare Beauty marketing. Even big-name publications like Harper's Bazaar have praised the line, with many beauty experts noting that one product, in particular, is well worth the purchase. 
When did Selena Gomez launch her Rare Beauty cosmetics line?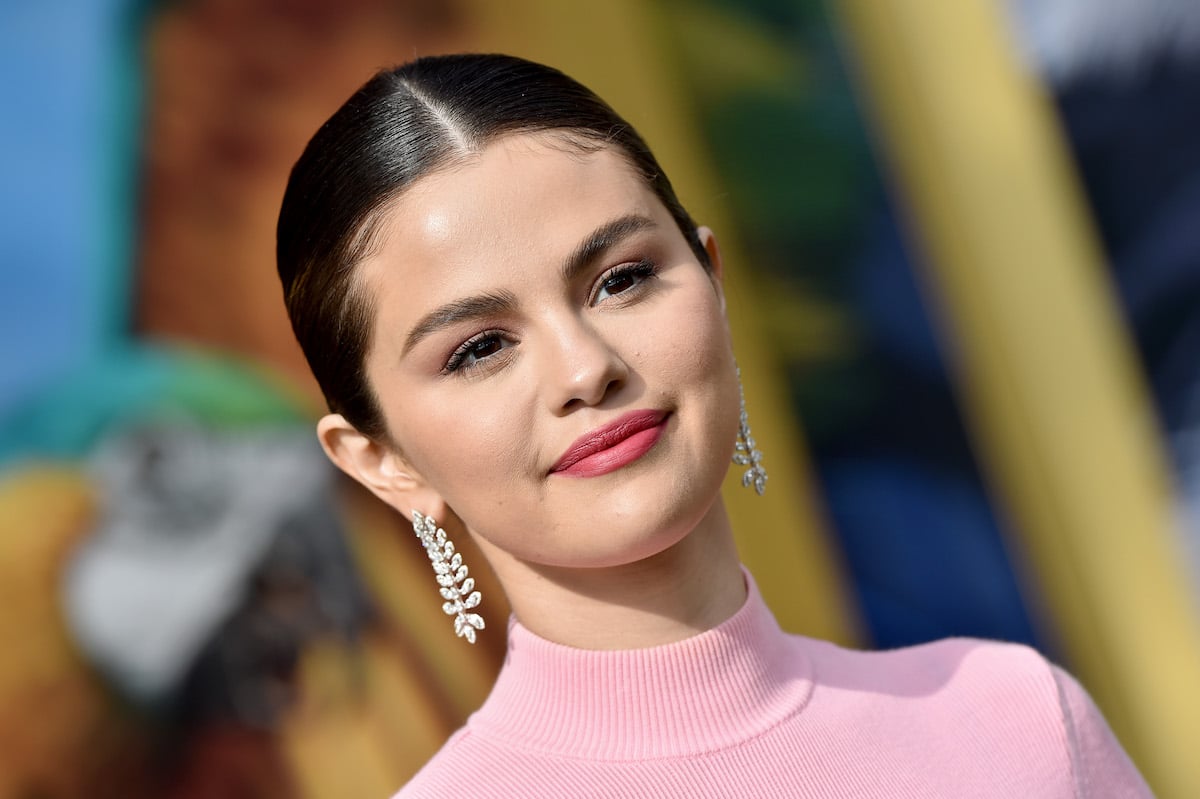 Gomez surprised fans when, in February 2020, she announced that she would be debuting her very own cosmetics line. In a live video shared with her fans and followers, Gomez revealed that her Rare Beauty line would be debuting in Sephora stores in the summer of 2020 and that most products would be available globally by 2021. 
Gomez talked about the mission and her overall goal for Rare Beauty, which is to encourage people to "feel comfortable with themselves." Around the time of the announcement, Gomez also talked about her own relationship with makeup and beauty, noting in Interview Magazine that "I wanted to start a conversation about how can you make yourself feel great. It's not necessarily about needing these things to make yourself feel beautiful. People of my generation have all this pressure to look a certain way, and I wanted to make a line that took away a bit of that pressure."
What did Harper's Bazaar say about Rare Beauty's liquid blush?
In the year and a half since Rare Beauty debuted in Sephora stores, fans have had the opportunity to try out many of Gomez's products for themselves. While some of the products have received mixed reviews from critics, with some claiming that the Rare Beauty foundation felt "greasy" upon initial application, one particular product has been praised by beauty gurus.
A recent "best celebrity beauty products" roundup from Harper's Bazaar called out the Soft Pinch Liquid Blush by Rare Beauty for being "one of the best we've ever used." The publication noted, "Just a dot on each cheek makes your whole face come alive, so we can go about our day with a little more self-love."
Allure, in a September 2021 report, also praised the liquid blush from Rare Beauty, saying that the product is perfectly "textureless and pigmented," to allow fans to create a beautifully natural-looking glow. Allure referenced the way that Gomez prefers to wear the liquid blush, which is tapped into her cheekbones as well as her lips for creaseless color. 
Selena Gomez's products are designed to be fully inclusive
A lot of celebrity makeup brands have a specific audience in mind. However, Gomez's Rare Beauty is truly designed for everyone, including those who have disabilities. As reported by The Things, Gomez actually designed packaging for her products to make them fully inclusive, with applicators that are designed to be easy for people with arthritis to use. 
The brand, helmed by Gomez, is very focused on mental health, even creating "The Rare Impact Fund," which is Rare Beauty's "commitment to give people access to the resources they need to support their mental health." Gomez has long been an advocate for mental health, so it makes sense that she would use her beauty brand to help encourage fans and followers to take steps toward creating healthier minds and bodies – whether or not that includes makeup.