Selena Quintanilla's Husband, Chris Perez, After Her Death—'Her Family Didn't Make It Easy'
Find out how much Selena's husband, Chris Perez, inherited at the time of her death and if he has remarried.
Twenty-five years have gone by since the murder of the "Queen of Tejano" Selena Quintanilla.
Although her husband, Chris Perez, and her family, seem to have tried to get along after her death, legalities, and money have gotten in the way.
The deal the Quintanilla family made with Perez almost immediately after Selena's death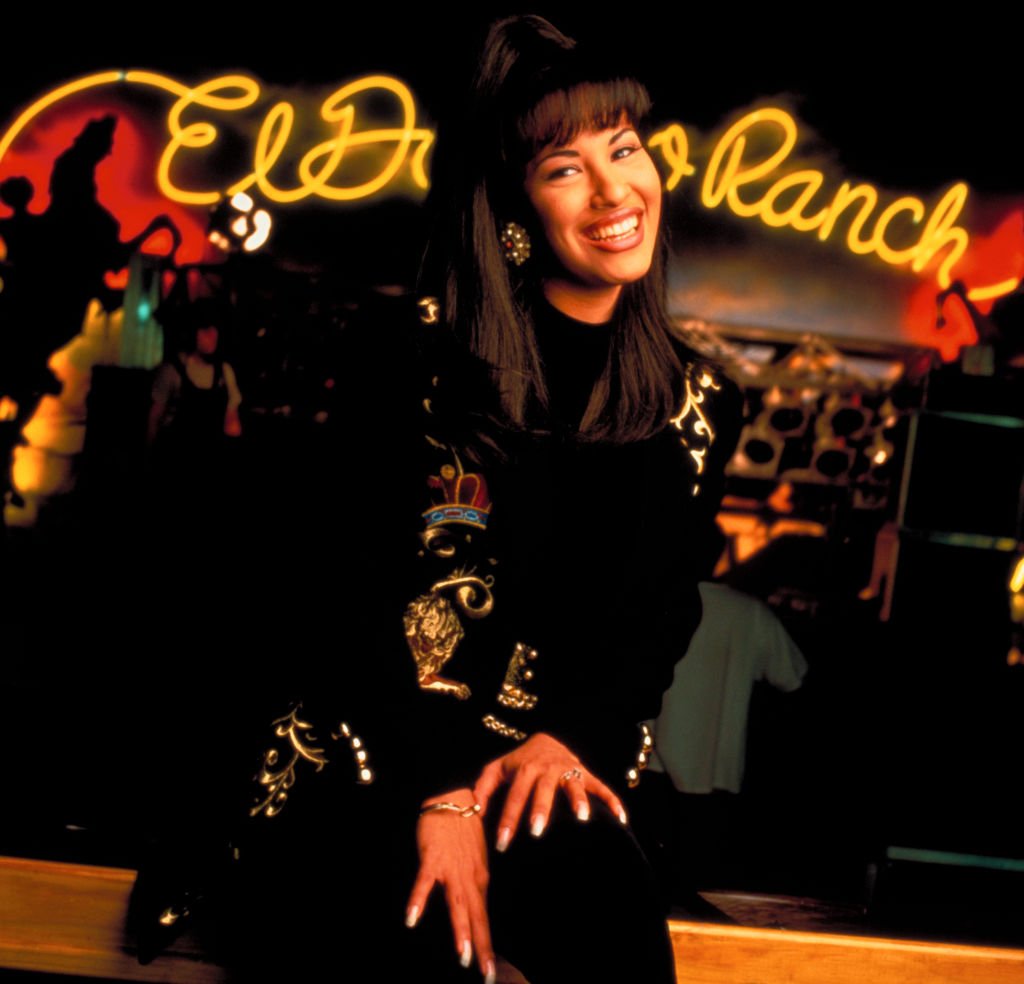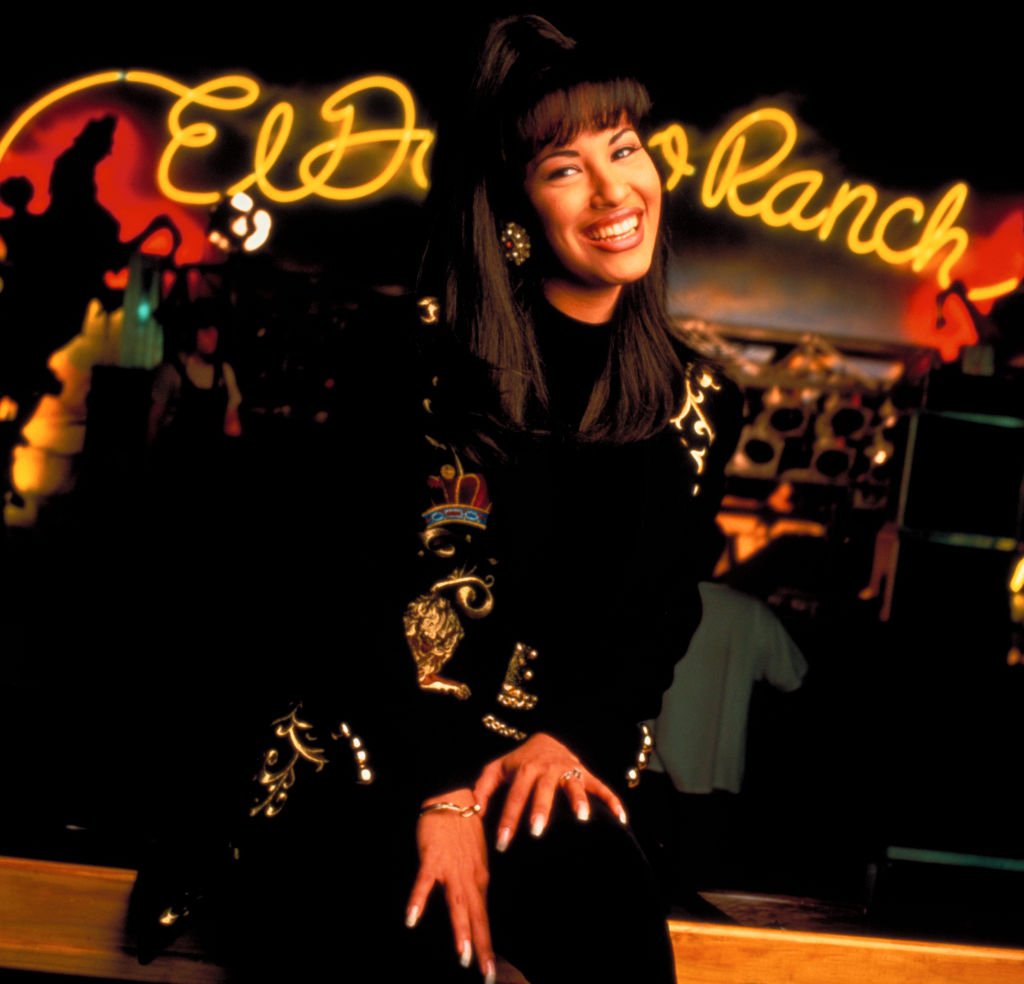 It's not clear if Selena left a will. It is very possible she did not, given she was only 23 at the time she died and that she may have expected to have to create a will when she reached a much older age.
Two months after his daughter's death, her father, Abraham Quintanilla Jr., created an estate agreement that gave him the exclusive rights to Selena's name, voice, photographs, her story, and other rights in perpetuity.
The agreement stipulates that Quintanilla, Jr. is the exclusive rights holder of all "Entertainment Properties," which includes contract, trademark and copyright rights, rights to income, rights of publicity, rights to name, voice, signature, and photographs, among other rights, "throughout the world in perpetuity without restriction."
Perez consented to the agreement and received 25% of the net profits from the properties listed above.
Perez's book, 'To Selena With Love'
In 2012, the Grammy-winning artist published To Selena With Love, a memoir about his romance and marriage with the slain singer. He spoke with The Hollywood Reporter at that time about his former father-in-law's support for the book.
"I didn't say anything to anyone while writing it. It wasn't because I was afraid of the reaction, but I just wanted to be at peace when I was writing it. When I was done and talked to Abraham about it, he said, 'Son, if it's something you feel you need to do, you have every right to do it.' "
"It was something that I had to do in order to move forward. I was dealing with boxes and boxes of baggage that I had suppressed. So I went through, dusted them off, and then wrote the book."
The television series that never was and the legal wrangling with Selena's family
The support for Perez wasn't there, however, when in 2016, he announced To Selena With Love would be made into a television series.
Abraham sued Perez, leaning on the estate agreement as his defense, which the now 50-year-old widower says he signed in duress. In any event, Abraham won that battle, and it's unclear if Perez will proceed with an appeal in order to get the television series made.
According to Abraham's estate attorney, "The petition states Mr. Perez violated the Entertainment Properties agreement. He doesn't have the rights to publish a book or produce a television series based in any part on Selena."
Selena's Hollywood Walk of Fame Star ceremony—'I didn't feel very welcome'
The "Dreaming of You" singer posthumously received a star on the Hollywood Walk of Fame in 2017. While it was a joyous event for Perez to see his wife honored in that way, according to him, her family's lukewarm desire to have him there was disappointing.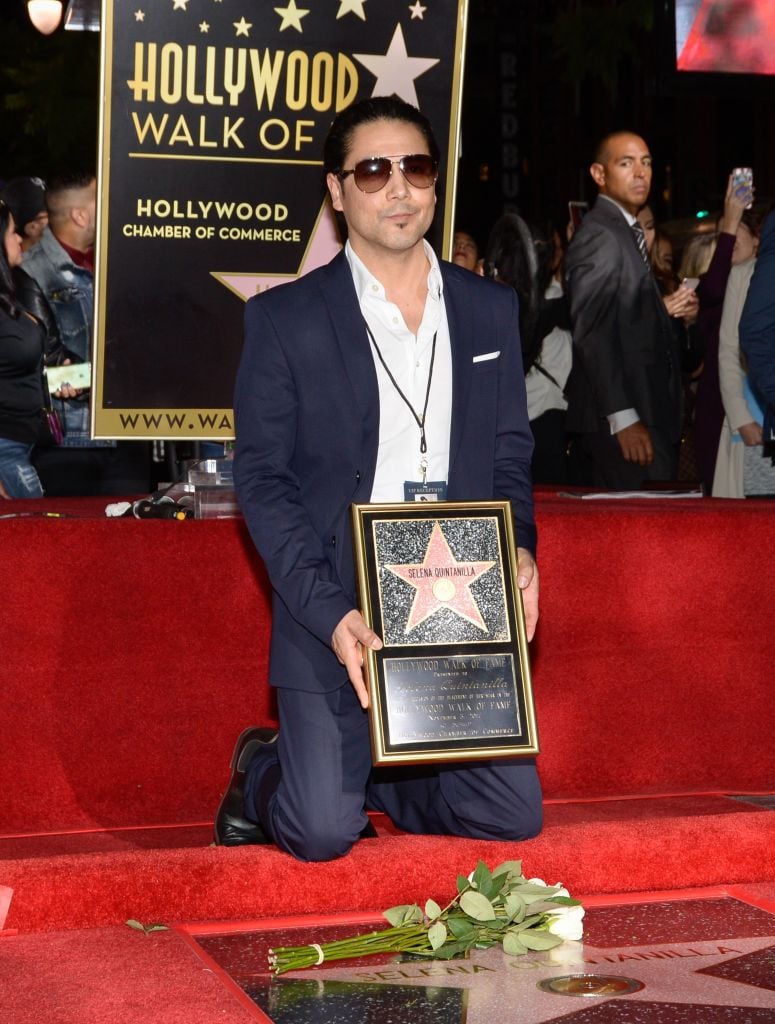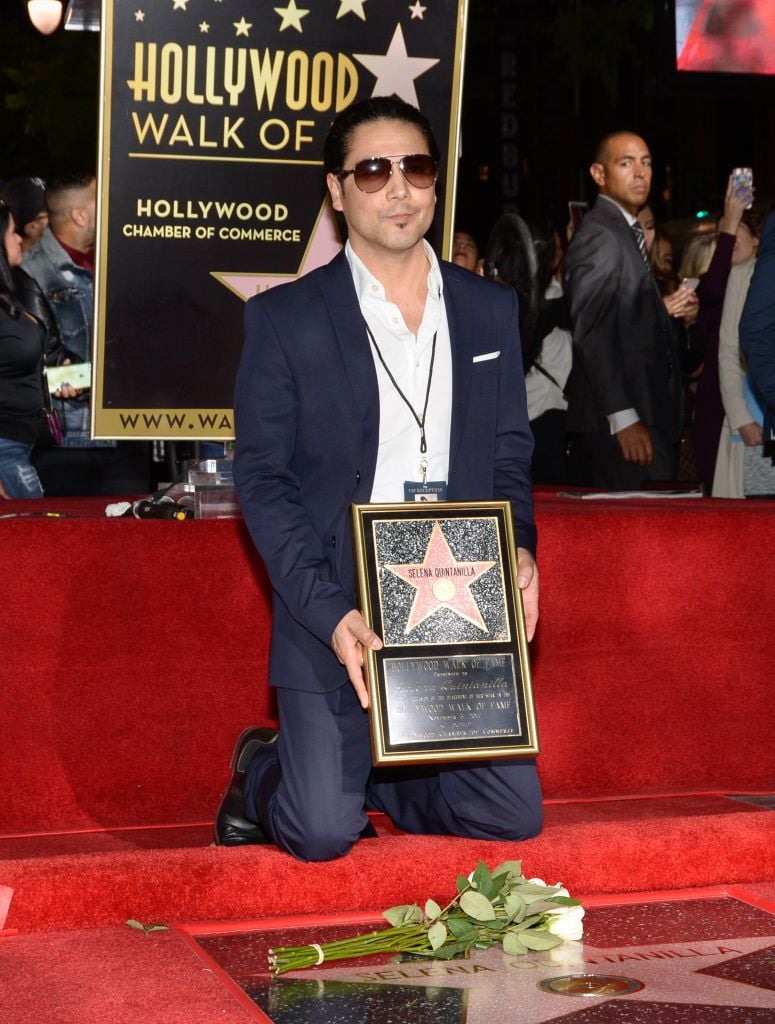 "Technically, I was invited via email," he told The Houston Chronicle in 2019. "But I didn't feel very welcome, and her family didn't make it easy."
"I get the feeling that they were hoping by making it difficult for me that I wouldn't show up and it would cast me in a bad light to her fans. The fans don't understand all the hoops I had to jump through just to have a seat at that event."
"But I don't want people talking about her family. I might feel a certain way about it, but what would Selena want? . . . I want to keep everything together for her."