Selena Quintanilla's Husband, Chris Perez Shared His Thoughts on 'Selena: The Series'
Selena Quintanilla was a successful Tejano music artist. Her fans adored her powerful voice, stylish outfits, and kind personality. In 1995, Selena died at 23-years-old  after suffering several gunshot wounds. The singer left behind her family and her husband of three years, Chris Perez. Selena's life is documented on-screen in Netflix's new show, Selena: The Series, which premiered in December 2020.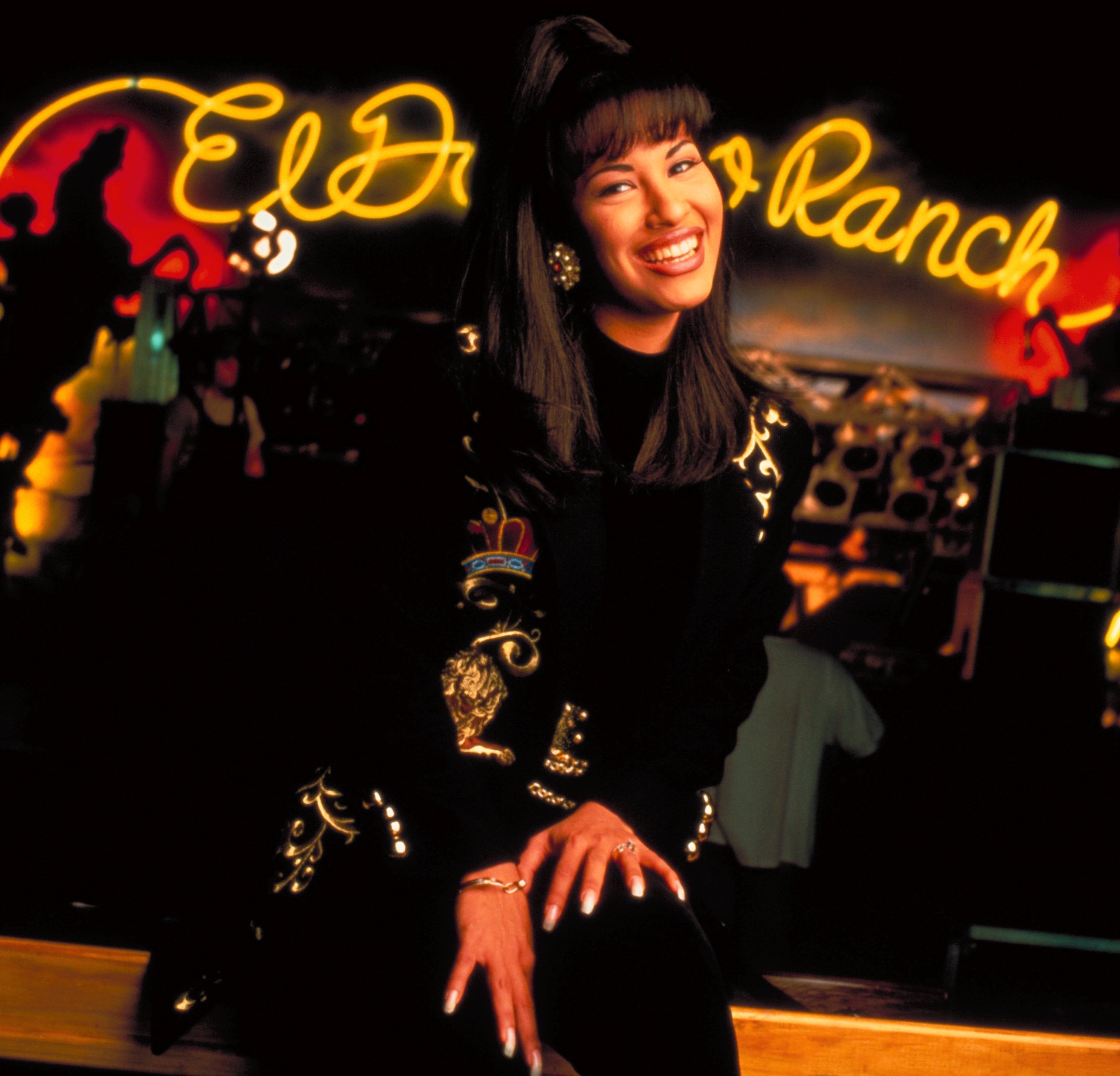 Selena Quintanilla and Chris Perez got married against her father's wishes
Selena's love story with Chris started when she was around 18-years-old. During this time, Chris joined Selena's family band, Selena Y Los Dinos. In his 2012 memoir, To Selena, With Love, Chris said he and Selena had different personalities. Chris described Selena as "lively and outgoing" and said she "loved being in the center of attention," while he "quietly observed whatever was going on in the fringes." 
Although they had their differences, Chris said he fell for Selena during a trip to Acapulco, Mexico. He said in his book that their relationship grew closer after they connected on the trip. However, Selena's family, especially her father, Abraham, disapproved of the romance. Eventually, Abraham fired Chris from the band to keep him and Selena apart. 
After sneaking around in between Selena's gigs, Chris wrote that Selena suggested they elope. At first, Chris refused to elope, as he knew Selena wanted a big wedding where her family surrounded her. Once he realized Selena was right, Chris agreed to elope. The couple got married in a Texas courthouse several hours later. 
"I felt with great certainty that remembering those marriage vows would always be a sort of glue holding us. We had every intention of living happily ever after. Nobody could stop us from doing that now," Chris told Texas Monthly.
Chris Perez didn't watch Selena Quintanilla's biopic until 20 years after it premiered
Once they decided to elope, Selena's father chose to keep Chris in the band. The couple eventually moved into their own house next door to Selena's parents. Additionally, they adopted several animals and discussed having children. Sadly, Selena and Chris's time together ended in March 1995. After Selena fired her former friend and fan club president, Yolanda Saldivar, over missed finances, Saldivar shot Selena at a Texas motel. Selena went to the hospital where she died.
As fans continued to mourn Selena, her family worked with Warner Bros. to produce a biopic about her life in1997. The movie starred Jennifer Lopez as Selena, which earned Lopez a Golden Globe nomination. Also, Jon Seda played Chris in the film. 
In February 2017, Chris shared on Facebook that he hadn't watched Selena in its entirety. He told his followers he would watch the film because it appeared on Lifetime. Chris then decided to live blog the film via Facebook. During the movie, Chris posted several thoughts about the accuracy of Selena. Toward the end of the film, Chris informed his fans that he couldn't watch the scenes that lead to Selena's death. However, he praised Lopez for her performance as his wife. 
"I'll tell you what. Jen did a great [email protected]#king job. Super proud. Will not watch the ending of the movie. G'night everyone….one last time, LOL!" Chris wrote. 
How Chris Perez feels about 'Selena: The Series'
In December 2020, Netflix released Selena: The Series. The two-part series follows Selena's meteoric rise to fame. Additionally, the show shares the sacrifices Selena's family made for her dreams to come true. The adaptation also covers Selena's relationship with Chris. 
On Friday, December 4, 2020, Chris posted a photo from Selena: The Series with Serratos as Selena on Instagram. Chris didn't share how he felt about the series covering his marriage to Selena for his caption. Instead, Chris praised Selena's band and Abraham for contributing to her famous musical sound.