'Selling Sunset': Amanza Smith Has 1 Huge Regret About Being Neighbors with Jeff Lewis From 'Flipping Out'
Amanza Smith from Netflix's Selling Sunset has one huge regret – never introducing herself to Jeff Lewis from Flipping Out when she was briefly his neighbor.
"I never met Jeff Lewis," she exclaimed during an interview with Showbiz Cheat Sheet. "Because before Selling Sunset even existed, I was obsessed with him. I was obsessed with that show and watched it religiously. And then when I moved to Sherman Oaks about six years ago, when I was dating Taye Diggs and our families moved into a house together in Sherman Oaks. Jeff Lewis's house was on the same street we lived on!"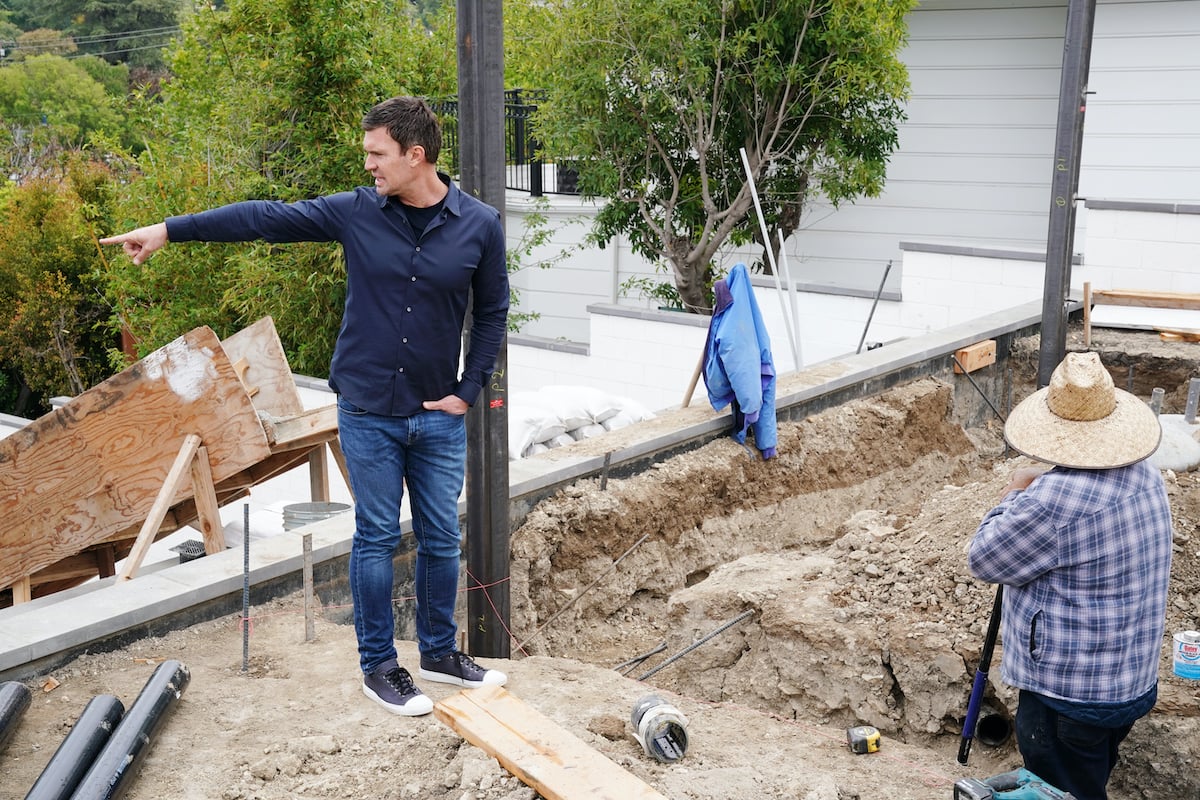 Amanza Smith from 'Selling Sunset' hoped for a chance meeting with Jeff Lewis from 'Flipping Out'
Smith, who is also a designer shared that she got to witness one of Lewis's creations, the infamous Valley Vista project. "They were renovating it forever," she recalled. "It was this big white and black house. And then I'd watch the show and was like, that's Valley Vista!"
"We lived on Valley Vista and I was almost run off the road one day just because I wanted to see what they were doing," she laughed. "I always wanted to stop and go in the house. He's so good at what he does, plus he's a crack-up. But yeah, he's good and I thought his personality was funny."
RELATED: 'Flipping Out': Jenni Pulos Reveals That the Show Was Supposed To Be About Her and Not Jeff Lewis
Despite wanting to bump into Lewis, Smith says she never got a chance to meet him, which she regrets. "We were neighbors," she said. "When I took the kids trick or treating we walked right past the Valley Vista house."
'Million Dollar Listing' got the Valley Vista Listing
Once the Valley Vista property was ready to be listed, Lewis turned to a familiar team from Million Dollar Listing Los Angeles instead of an agent from Selling Sunset. Josh and Matt Altman scored the coveted listing and shared the home's details in Oct. 2020.
"Designed by the famed Jeff Lewis, this quintessential compound is set behind gates offering security and privacy. An exquisite blend of luxury and modernity is displayed throughout the ~4,000 square foot home," according to a post on Instagram. The asking price was $4,995,000.
RELATED: Fredrik Eklund From 'Million Dollar Listing' Teases 'Selling Sunset' Season 4 Crossover
"Completely remodeled with top of the line materials and state of the art technology, the home encompasses 4 bedrooms and 5 bathrooms outfitted with custom finishes," according to Altman's description. Apparently the property moved quickly and sold for $4,850,000.
Smith says she's not sure if Lewis was still working on the home by the time she moved to another neighborhood. "At one point it seemed like maybe they stopped [working on the home]," she recalled. "Or maybe it was for sale? But they were always doing something. Like every single day they were working on the house."