'Selling Sunset': Christine Quinn Reveals How Much She Spends Daily on Hair and Makeup
It's not uncommon to see everything from diamonds to bows in Christine Quinn's hair. Many Selling Sunset fans have noticed her style on the reality show. How much does it cost to create such looks? This is how much she spends and if the Netflix show pays for it.
Christine Quinn plans her looks around scenes on 'Selling Sunset'
RELATED: Is 'Selling Sunset' Scripted? Christine Quinn Says This Part of the Show Was Fake
It's hard for fans to miss Quinn's elaborate hair and makeup looks on the show. She revealed that she plans them around properties and scenes for the show.
"For example, I knew that we were shooting in this gorgeous $80 million house and it happened to be very feminine and it had a lot of pink and it had a lot of purple," she told Page Six. "So I had seen the house prior and I said, 'Okay, this is such a great Cher from Clueless vibe.'"
She continued, "So I really wanted to play up the pink. I really wanted to play up the feathers. I wanted to play up the purple Balenciaga, the Chanel python bag. I really wanted to go along with my environment, and I thought it looked so great in the scene because I matched the house that I loved."
The real estate agent also revealed what her favorite hairstyle is on the show. "Every time I have a high ponytail, I always feel like I'm ready to stir up some sh*t, like I'm ready for the day."
Fans have a lot to say about her looks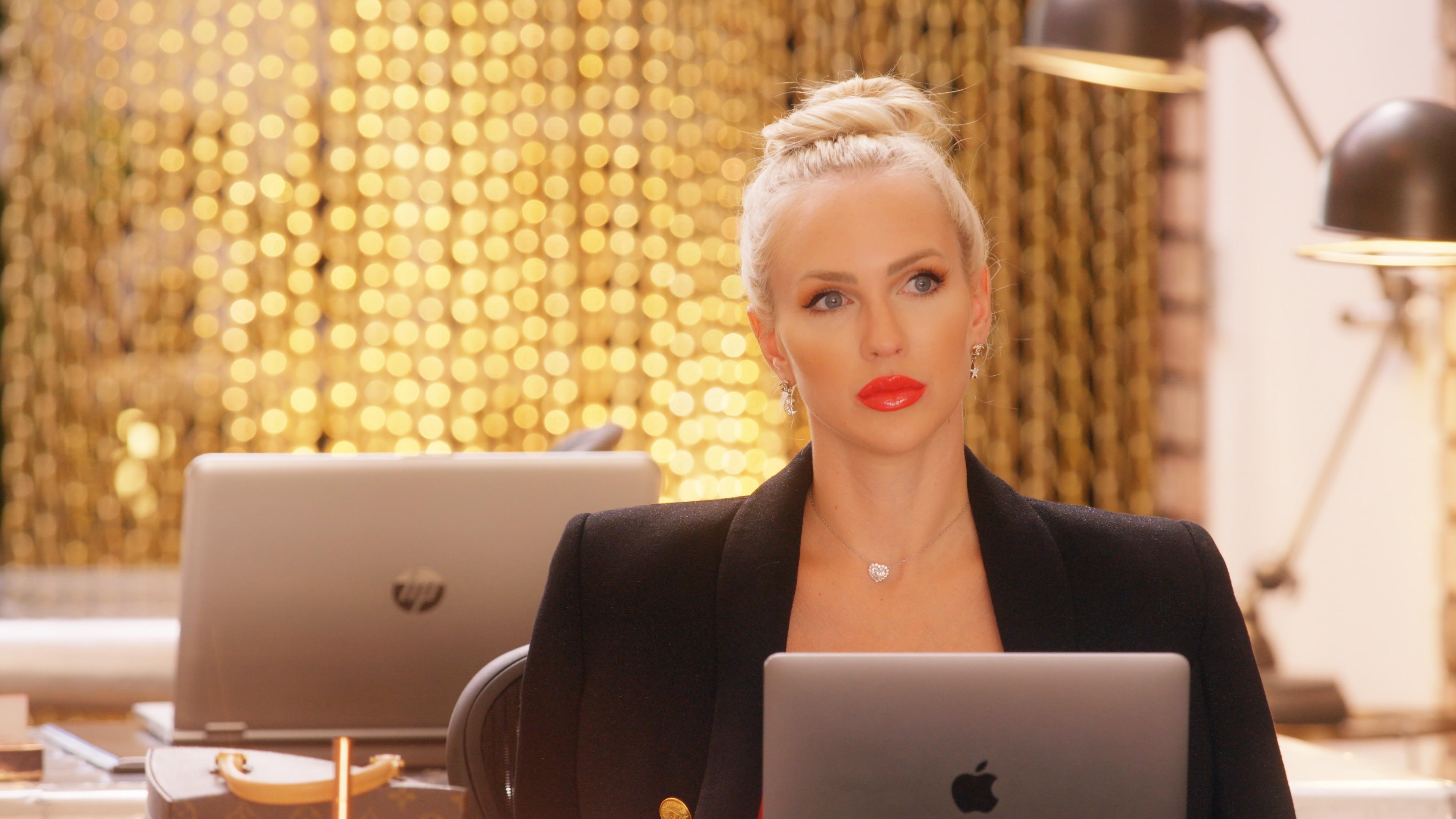 RELATED: 'Selling Sunset': Season 3 of Netflix Reality Series Will Feature Chrishell Stause's Divorce
Fans didn't just react to the drama of Selling Sunset. They reacted to Quinn's looks too.
One person tweeted "Had to share this, the hottest #SellingSunset take from @john_barnacle: 'Any time Christine has diamonds in her hair, everyone needs to f*cking duck and cover.' Screaming"
Another fan tweeted, "Christine Quinn on #SellingSunset is everything!! nails done, hair done, outfits on point and million dollar listings go girl !" A third wrote, "Whoever does Christine hair needs a raise. Those braid styles are always epic. #SellingSunset." How much does it cost for her hair and makeup?
She spends $1,000 daily on hair and makeup
RELATED: Netflix's 'Selling Sunset': Chrishell Stause Is the Richest Agent but Did She Make Her Money in Real Estate?
Quinn has a few unique looks on the show. It takes a lot of money to look that way.
The reality star told Entertainment Tonight that she spends $1,000 daily on hair and makeup. She also said that her real hair is used for her looks.
It's probably not surprising that the reality star spends so much money on her looks. The cast sells homes that are worth millions and they get commission from that.
The upcoming episodes will include Quinn's wedding. Of course, she has another over-the-top look for the big day that fans are waiting to see. Season 3 will be available to stream on Aug. 7.