'Selling Sunset': Emma Hernan Says She Rejected Ben Affleck Before Jennifer Lopez Reunion
Emma Hernan reveals Ben Affleck's pickup line he used on her on Raya in an episode of 'Selling Sunset'.
There has been a spotlight on Ben Affleck's dating life. Recently it involved dating apps, and now Selling Sunset cast member Emma Hernan is claiming she rejected him before his newest relationship.
[Spoiler alert: This article contains spoilers from Selling Sunset episode "Do You Think We're Friends?"]
Ben Affleck was reportedly on Raya
Affleck was single again in 2021, and it looks like he turned to apps to try and find love. A TikTok user named Nivine Jay shared a video Affleck sent her confirming his identity to her after messaging on Raya, according to Page Six.
"Nivine, why did you unmatch me?" Affleck asked her. "It's me." She captioned the clip with, "Thinking of the time I matched with Ben Affleck on Raya and thought it was fake, so I unmatched him, and he sent me a video on Instagram."
Affleck started hanging out with Jennifer Lopez again in April of 2021. But it looks like another one of his interactions on Raya has been revealed.
Emma Hernan said she rejected Ben Affleck on 'Selling Sunset'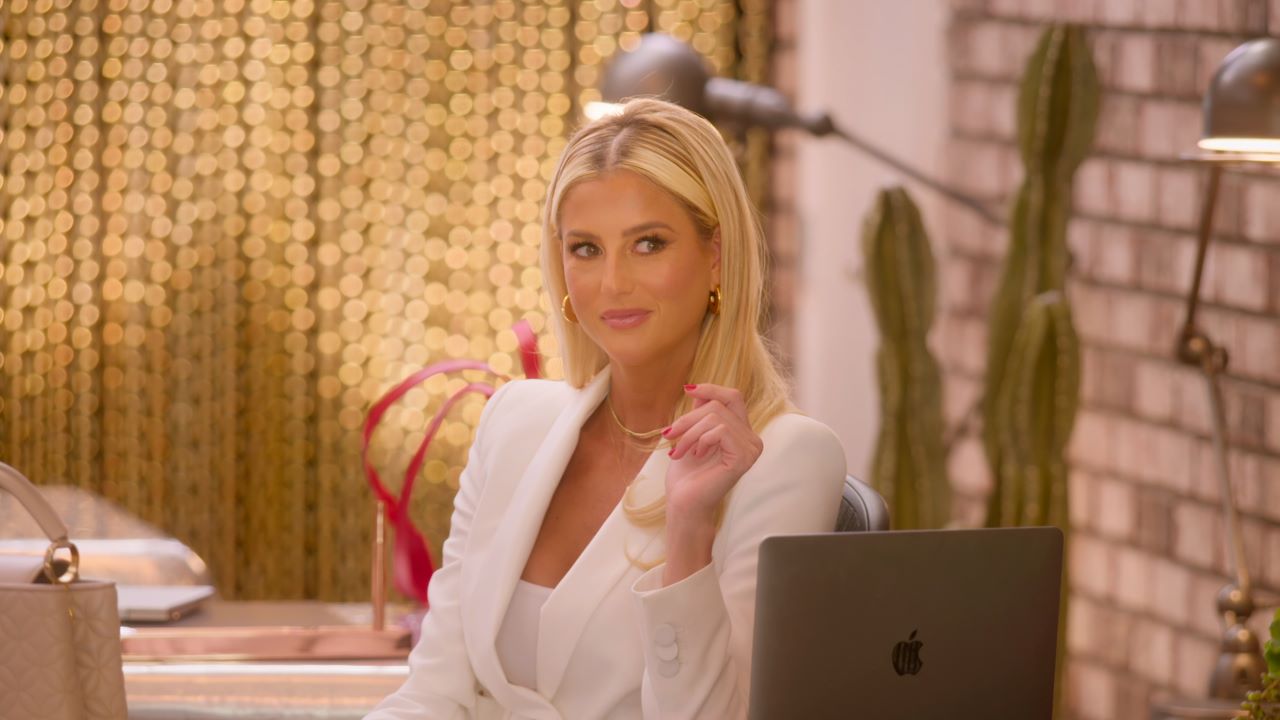 Emma and Chrishell Stause looked at a house together in the episode "Do You Think We're Friends?" Chrishell asked her if she'd ever do online dating, and Emma had an exciting story.
"I mean, I've done the whole Raya thing," she said. Chrishell told her to pull her phone out so she could swipe for her through Raya. "You know on Raya, there's some fun people," Emma said. Chrishell revealed she's never been on it.
"You'll know some of the people on there," Emma continued. Chrishell mentioned how Affleck went viral for his messages with a woman. "He may or may not have been texting me," Emma claimed. She later said, "He may or may not have asked to grab coffee a few times."
However, the coffee date never happened. "I didn't go," she said. Chrishell mentioned "Bennifer," and Emma said this happened right before the couple reunited. "So maybe that wouldn't have happened," she theorized. They both are from Boston. "So that was like his opening pickup line," she revealed. 
Chrishell flipped through their messages. "So he asked you out," the former soap opera actor said. "Oh, you were very sweet and cute. But you said no. OK, well I think that's actually very lovely, nice, and sweet and cute."
Emma Hernan flirts with someone new in 'Selling Sunset' Season 5
She might not have had a connection with the Oscar winner. But Hernan did get closer to another man in season 5.
"Coming For All Your Coin" showed Emma talking to a property developer named Micah. She called him "eye candy." He showed her a property, which he expanded. They started flirting with each other.
"I never flirt with clients," Emma claimed. "I am always strictly business, but I don't know. I mean, it's hard not to flirt with Micah."
They ended their appointment by making plans for her to do a tasting at a mezcal bar they're working with. So it's possible it might turn into a date.