'Selling Sunset': Fans Noticed Heather Rae Young's Embarrassing Instagram Blunder With Tarek El Moussa
Heather Rae Young became a star thanks to her work with the Oppenheim Group. And now that Selling Sunset Season 4 is upon us we're all looking forward to hearing more about her standing with the brokerage and her relationship with Tarek El Moussa. Recently, she posted a mistake to Instagram that involved El Moussa — and it had fans laughing. Here's what she posted.
Heather Rae Young and Tarek El Moussa are currently planning their wedding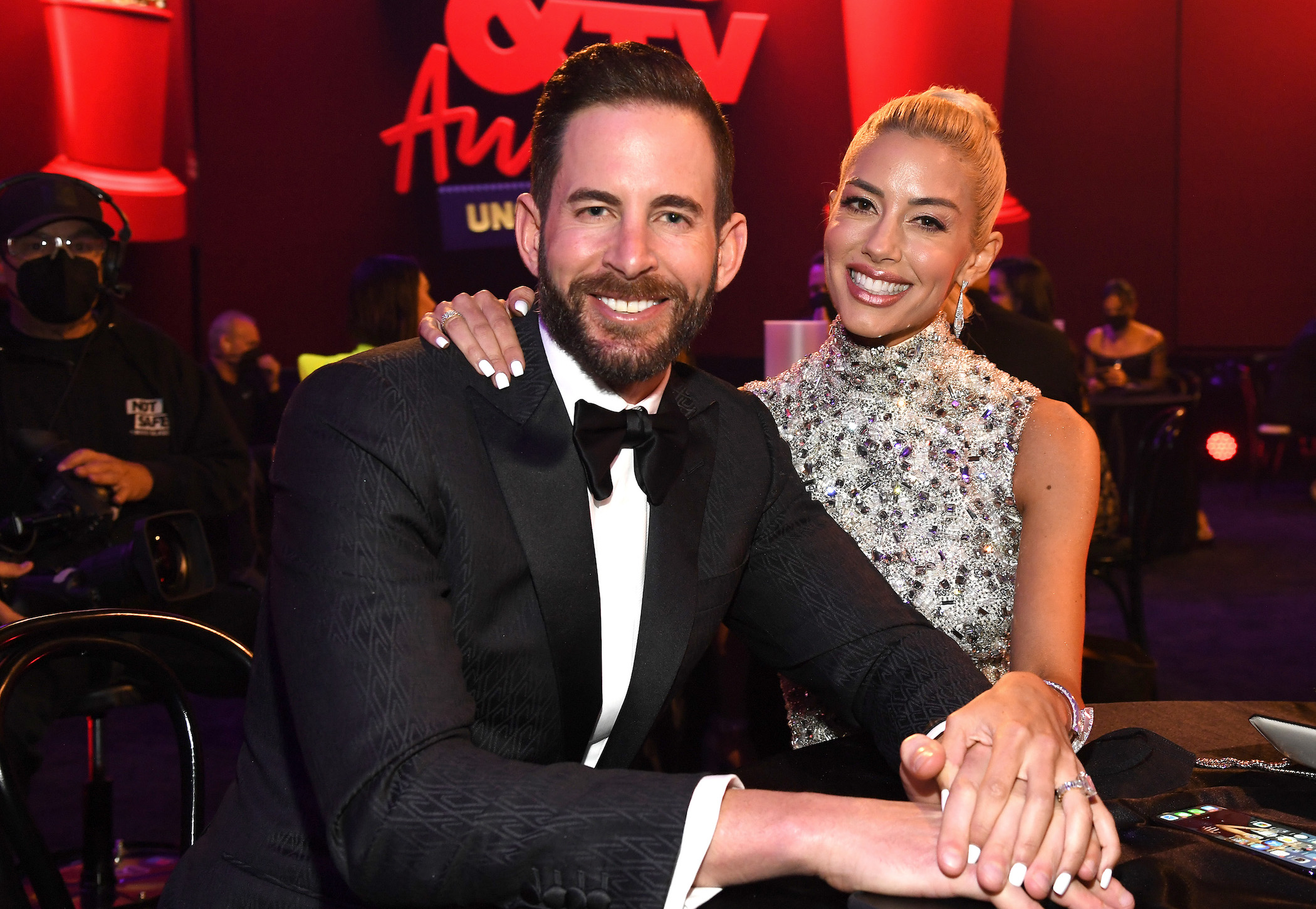 We're not quite sure how much of Young and El Moussa's relationship we'll see on Selling Sunset Season 4. But their romance certainly caused a stir. The two met in 2019 and didn't start on the right foot. Young admits she expected "the worst" out of El Moussa but was pleasantly surprised after her first date. Now, they're engaged.
"It's not something I expected in my life and I'm so happy that it happened," El Moussa said, according to Brides. "It completely changed my life for the better and I just couldn't be happier about the future. We're one step away from being married!"
It sounds like Young and El Moussa expect their bachelor and bachelorette parties to be a little too wild for Netflix as well. "We're having a joint bachelor-bachelorette party," Young explained. "I don't think it's going to be filmed, because it's going to be a little wild, I'm sure."
Heather Rae Young made a funny social media blunder amidst all of the 'Selling Sunset' Season 4 news
Fans want to know what's to come for Selling Sunset Season 4, which likely means fans are looking at the cast members' social media profiles more than ever. And some noticed Young's funny Instagram mistake involving El Moussa.
A Reddit user noticed Young posted a video of her and El Moussa to her Instagram profile. But the voice of the caption was meant to be from El Moussa's perspective. "One minute I'm on my boat riding solo, the next @heatherraeyoung jumped on and I knew immediately she was going to be my future wife … when you know you know," part of the caption reads. Fans suspect Young meant to add the post to El Moussa's profile instead of her own and act like he wrote it. She then deleted the post from her profile, and it now lives on El Moussa's.
"Wait, so is it like she wrote this about herself pretending to be Tarek but posted it to her own account by accident?" a fan questioned.
"Either Heather was writing this about herself on his page and forgot to switch accounts, or Tarek had her password and stalks her page and genuinely wrote this about her but forgot to switch back to his account," another fan added. "Either way, super cringe."
Others suspect she and El Moussa utilize the same social media team and it was their blunder.
"Honestly, it's probably just their social media person who screwed up lol," another fan commented. "They might use the same person/team."
Is Heather Rae Young still on 'Selling Sunset'?
Will Young make an appearance on Selling Sunset Season 4? It seems fans can expect to see her back working with the Oppenheim Group. And she teased the idea that El Moussa might join her on the show.
"He can't be on the show with me, so all I can do is talk about him, right?" Young told Entertainment Tonight. "And talk about our moments and talk about how much fun we have and everything going on, but yeah, there might have been a deal made!"
We look forward to hearing about what's in store for Young and El Moussa as well as the rest of the Selling Sunset cast for season 4.
Check out Showbiz Cheat Sheet on Facebook!
RELATED: Heather Rae Young Reveals She 'Doesn't Feel the Need' to Have Kids With Tarek El Moussa