'Selling Sunset': Who Is G Flip, the New Person Chrishell Stause Is Dating?
Learn more about G Flip, who has been dating Chrishell Stause of 'Selling Sunset'.
The Selling Sunset reunion had a big reveal. Chrishell Stause said she's been dating G Flip after her breakup with Jason Oppenheim. So who is the drummer that is making the reality star so happy? Here is everything you need to know.
Chrishell Stause reveals she's dating G Flip on the 'Selling Sunset' reunion
The reunion heavily focused on Chrishell and Jason's relationship and breakup. Jason revealed he's still not quite over Chrishell but knew breaking up was the right thing because he doesn't want to be a father.
In the end, Chrishell gave a huge life update. "OK, you guys just saw that I had this serious relationship, and obviously, I am hoping to have a family," she said. "But I've also taken some of the pressure off myself as far as what that looks like. I don't necessarily have to have the child myself. I'm open to adoption, things like that. And so I'm just kind of enjoying right now and having a lot of fun and dating."
Tan France pressed for more information. "So recently, I've met someone that is in a different place in their life as well," she said. Finally, she named that person. "OK, I recently have been spending a lot of time with someone that's very important to me," the realtor said. "Their name is G Flip. They're non-binary, so they go by they/them. And they are an extremely talented musician. And it started because I was going to be in their video, and it's about this chaotic love story." 
They shared pictures of themselves together. Mary Fitzgerald said Chrishell never directly told her about dating the musician. The other cast members looked utterly shocked. 
It doesn't sound like G Flip is interested in settling down. Chrishell said they're living their best "rock star life." Chrishell explained nothing changed for her and that she's always been attracted to masculine energy and doesn't know what the future holds. 
Who is G Flip?
G Flip's name is Georgina Flipo, and is an Australian performer who plays the guitar, bass, drums, keys, and sings. They started in a band called EMPRA before going solo.
G Flip recently was a guest on the Dyking Out podcast and hosts Carolyn Bergier and Melody Kamali asked what's the gayest thing they did that week. "I was at the Abbey a couple of nights ago making out with someone, so that's probably the gayest thing I did this week," they answered.
The musician then talked about being new to Los Angeles. "I'm such a newbie here," they said. "Like I don't actually have a house yet. I think I'm about to get my own place here. But I'm so fresh here. I been to the Abbey once and another queer club on the West Hollywood strip, and that is all."
G Flip opened up about having anxiety and ADHD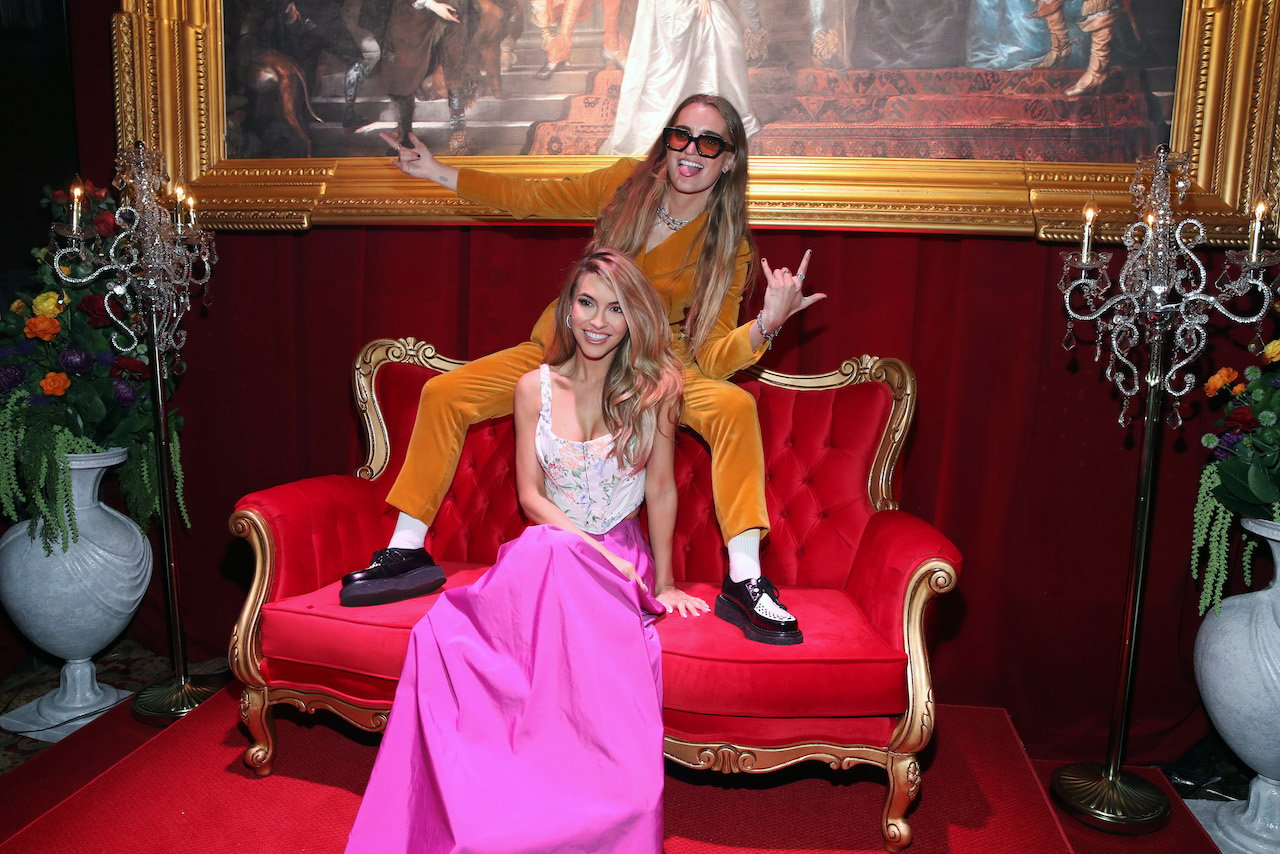 The musician said the drums are their favorite for an exciting reason. "I've got ADHD, and I'm like a hectic, chaotic human, and like the thought of just getting to wack sh*t with sticks is very appealing," they said.
G Flip previously said they hit a "rock bottom" during the coronavirus (COVID-19) pandemic after a breakup they didn't see coming. "For a few days, I was just lying in bed, not getting up and not eating, just not living," they said in a video for Tune Ups. They later got out of that anxious period by working out and going on long walks.
It sounds like Chrishell and G Flip are having fun. Fans will have to wait to see if they will ever film together for the Netflix show.