'Selling Sunset': Heather Rae Young Credits Her Work With Playboy for Her Success With the Oppenheim Group
'Selling Sunset' star Heather Rae Young was a Playboy model prior to real estate -- and she said her Playboy days helped her shape her career.
The women working for Brett and Jason Oppenheim know the perfect way to sell homes worth millions of dollars — and Heather Rae Young is no exception. She's introduced on Selling Sunset as one of the group's top sellers. Though she had some scuffles with some of her co-workers and some relationship issues with her long-distance hockey-playing boyfriend in Sweden, it's all in the past now. And she seems to be doing better than ever with fiancé Tarek El Moussa.
So, how did Young rise to such success? She credits her past with Playboy for prepping her for her success now. Here's what she said.
Heather Rae Young was a Playboy model prior to her time with the Oppenheim Group
Young didn't always have real estate dreams. Back in 2010, she modeled as Playboy's Miss February — and she appeared to love it. "My theme was mountain girl because I grew up in Big Bear and nearby Lake Arrowhead in California," she explained in an interview with Playboy. "I shot my video as well during that time, which was a bathtub scene."
As for how she made the transition from modeling to real estate, she said it felt natural for her to go from one to the other — though she initially rejected the idea. It took some push from her friends to give real estate a go, and once she did, she never looked back. After passing her test, she said she sold a home worth $7.2 million and a condo worth $1.5 million within her first three months.
"After modeling and appearing in Playboy, real estate felt like a good transition for me because I'd met so many people and I'm really good at building relationships and making contacts," Young added.
She thinks her time with Playboy helped her become a successful real estate agent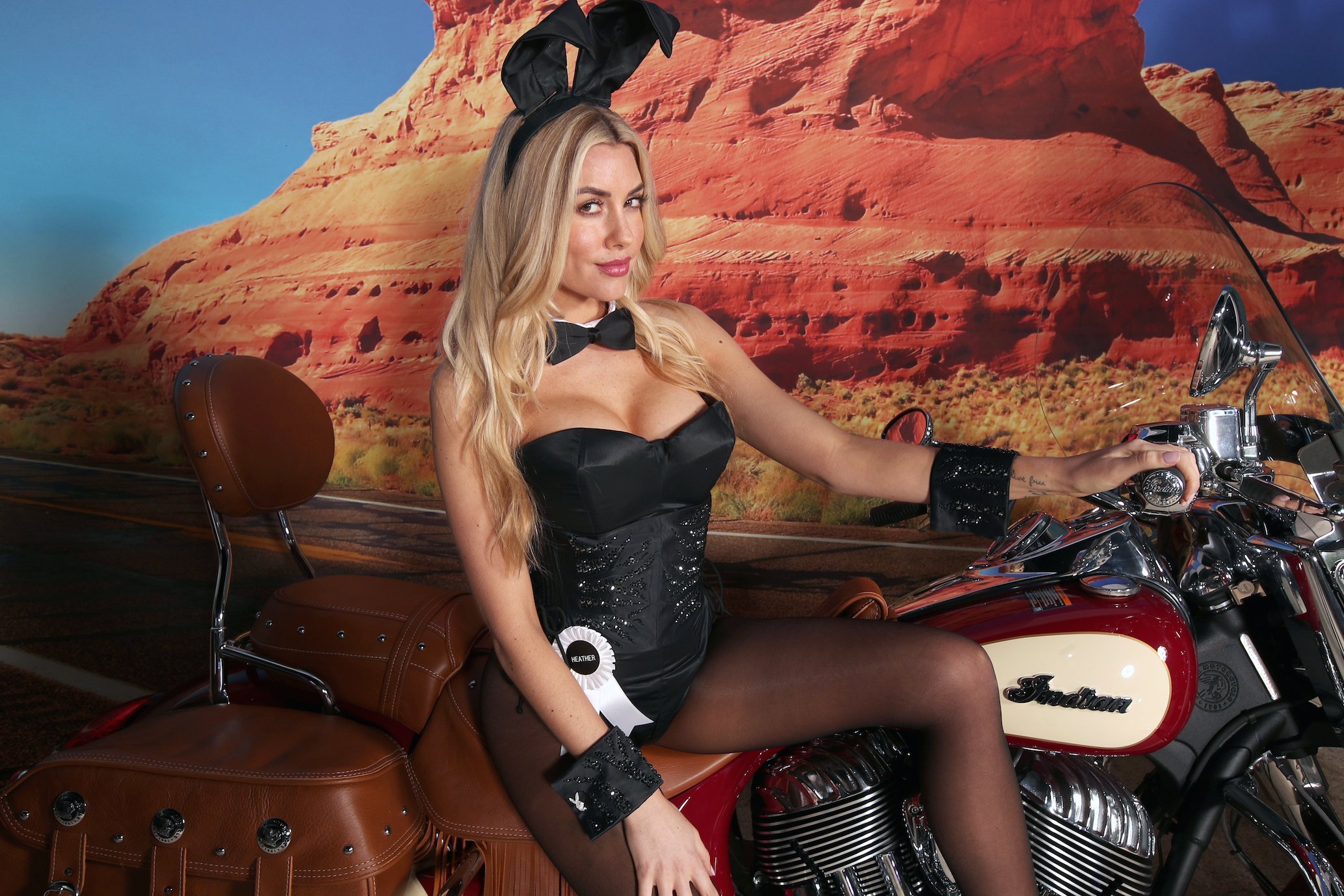 Selling Sunset fans know Young is incredible at her job. And Young thinks her experience as a Playboy model seriously helped her connect with others and sell homes, so she doesn't regret her time with the controversial magazine at all.
"If I hadn't posed for Playboy, I wouldn't have met the people who led me to where I am now," she added. "Playboy got me used to being in front of crowds and being good on camera."
Young also mentioned that her time as a model helped prep her for meeting fans now as one of the leads on the Netflix series. "It made me realize a lot of celebrities don't want to say hi to fans or give them the time of day, but I realized through Playboy that these people may never meet a Playmate again," she added. "So I talk to everyone. I take photos with everyone. It has changed my life."
Young makes a killing on 'Selling Sunset' and on Instagram
It's likely Young is making way more money as a real estate agent and reality star instead of a Playboy model. Not only is she pulling in six-figure commissions with her house sales, but she also makes quite a lot via Instagram. Thanks to her popularity amongst Selling Sunset fans and her engagement with Moussa, she's likely raking in around $4,000 per Instagram post. And that's the most any other star of the show makes from social media.
It's a good thing Young makes so much from social media and from her commission, though, as the Daily Express notes those working for the Oppenheim Group don't actually make an annual salary. This means those who work hard will get rewarded — and those who skip out on selling opportunities might not make a dime.
We're glad Young is thriving thanks to the show and her engagement, and we're sure great things are to come for her in the future!
Check out Showbiz Cheat Sheet on Facebook!