'Selling Sunset': Jason Oppenheim Reveals He Wouldn't Have Done the Show If He Knew It Would Feature So Much Drama
Jason Oppenheim from Netflix's Selling Sunset recently admitted he envisioned an entirely different show. He wouldn't have moved forward if he knew the show would be heavily focused on personal drama.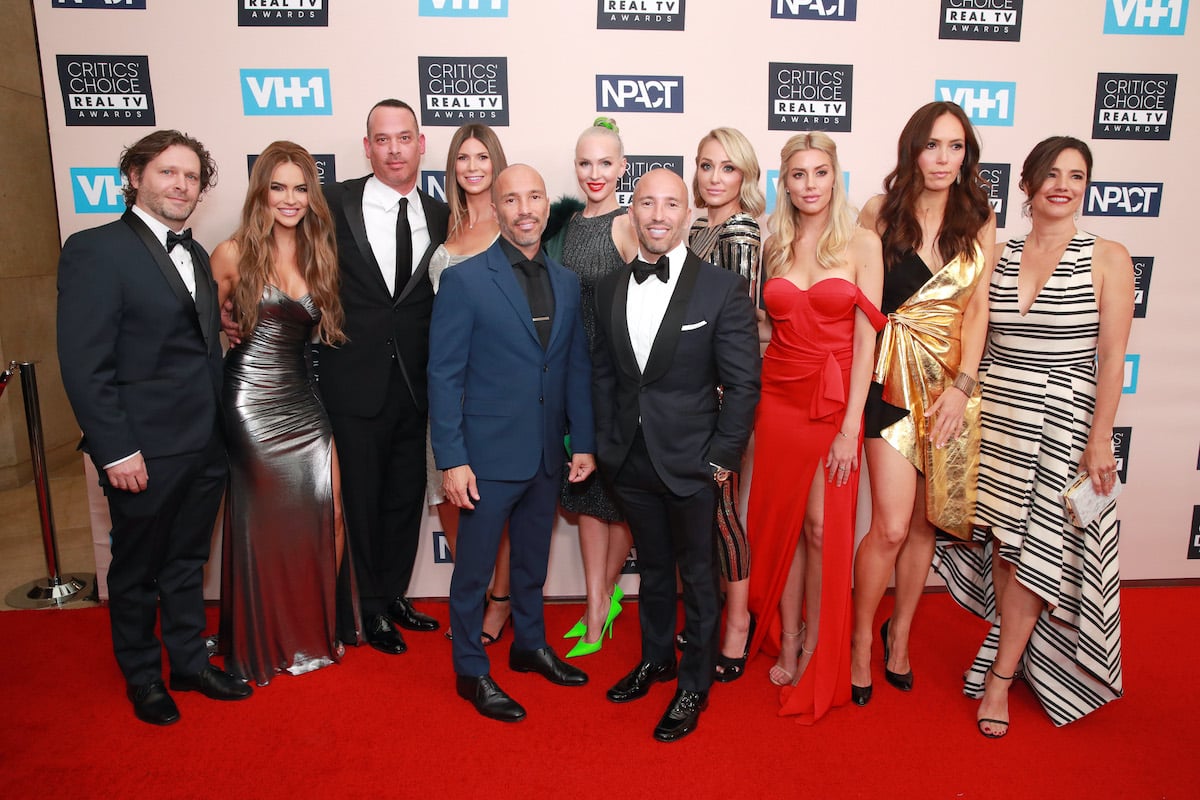 "When I signed up for the show I was really hoping for it to be very much focused on real estate," he said on the Behind the Velvet Rope with David Yontef podcast. "I wanted a show that got into the nuances of real estate. And I do think we're educational in that respect."
"I was very nervous about drama, you know, being involved in a show that had drama," he said. "I've loosened up a lot more about that. So I care a lot less. Had I known at the beginning that there would be this much drama on our show, I would have probably freaked out and never done it."
Jason Oppenheim refutes claims the show is fake
Oppenheim recently hit back at claims that Selling Sunset is scripted. Brokers from Bravo's Million Dollar Listing claimed to be unfamiliar with the agents on the show. However, they knew Oppenheim and his brother.
Also, model Chrissy Teigen recently tweeted, "I will say, I look at LA real estate a lot and have never seen any of these people lol either have our agents, who I have obsessively asked." Adding, "Maybe I also know everyone on tv plays up a character. They're all doing that. You guys are … super mad at people who are in on the joke."
Oppenheim released a statement to Showbiz Cheat Sheet refuting Teigen's assertion. "Mary, Heather, Maya, and Christine were licensed and successful real estate agents at The Oppenheim Group many years prior to filming our show," he shared.
"Any insinuation that the agents on our show are not experienced, successful, or licensed, evidences a complete disregard for the facts," he added. "Even a superficial investigation would identify previous team photos, hundreds of millions in transacted sales, and more than 50 years of combined licensed real estate experience from these agents."
Oppenheim says 'Million Dollar Listing' started it all
Despite the shade from the Million Dollar Listing Los Angeles cast, Oppenheim says he has nothing but respect for the series. "Million Dollar Listing deserves a ton of credit," he admitted. "They started it all."
"They really created their genre and I thought it was really interesting," he continued. "I definitely watch Million Dollar Listing probably more than any other reality show because I thought it was so interesting. I recognize the houses, obviously, those are friends of mine that are on that show."
Oppenheim says the cast are all friends and would consider any of them to sell his house. "I consider all of them top agents," he said. "So they would all be in consideration. They're all very successful agents before the show and I think even, you know, probably more so after so many seasons on the show."
"I don't think I would choose," he added. "I really am close with [Josh]Flagg and I have a lot of respect for the [Josh and Matt] Altman's. And also, close with James [Harris] and David [Parnes]. Tracy [Tutor] has also been a long time friend and, and super capable agents." Oppenheim concluded that he'd probably ask them to co-list his home.