'Selling Sunset': Mary Fitzgerald Teases Why RHOC's Braunwyn Windham-Burke Could Be Featured on Season 4 (Exclusive)
Braunwyn Windham-Burke may have left The Real Housewives of Orange County, but that probably won't be the last viewers see of her. Broker Mary Fitzgerald from Selling Sunset teased that Windham-Burke's home buying journey could be featured in season 4 and revealed what was the big hurdle in her appearance on the Netflix real estate show. That big hurdle may have been resolved once Windham-Burke was released from her RHOC contract.
Mary Fitzgerald teased Braunwyn Windham-Burke could appear if 'the two networks allow it'
In April, Fitzgerald spoke with Showbiz Cheat Sheet about her work with Windham-Burke. She hoped the house hunt would be allowed to be included in the upcoming season. "She's up for doing the show with me," Fitzgerald said. "And being on it. So as long as the two networks allow it, then yeah, she'll end up being on the season."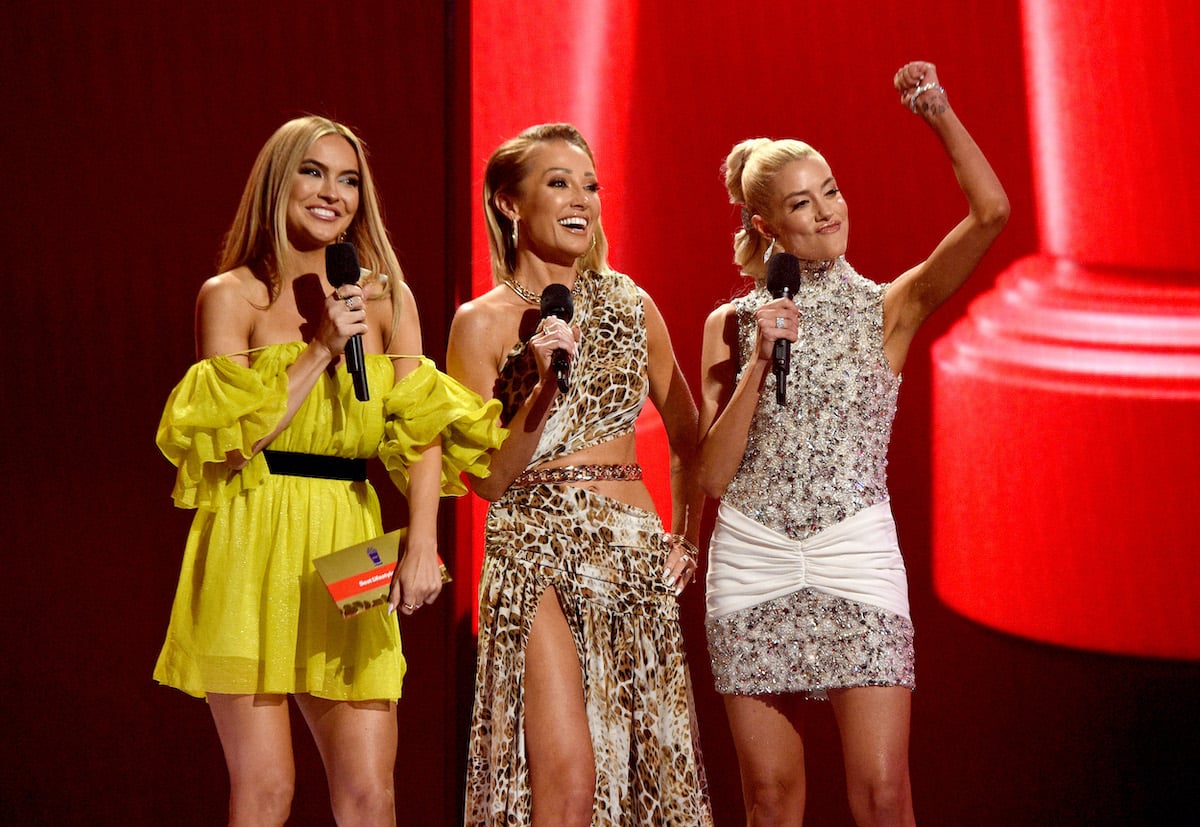 Bravo announced in June that along with Kelly Dodd and Elizabeth Lyn Vargas, Windham-Burke would not return to RHOC for another season. "It still sucks. I was really looking forward to showing the other side," she told US Weekly. "You know, I got very raw this last year with sobriety and I think everyone could tell I was struggling and how hard it was." With Windham-Burke released from her Housewives contract, Selling Sunset can hopefully include her full footage.
Braunwyn Windham-Burke hoped to move in a few months, Mary Fitzgerald said
Fitzgerald added that Windham-Burke was a serious buyer, hoping to move soon. "She's looking for a large home," she said. "She's planning to move within a couple of months."
She also told Page Six Windham-Burke was "lovely" and looking for a new home after making a few life changes. "She told me she's had some life changes, which I guess has gotten some people talking, either support or criticism," she commented. Adding, "She needs quite a few bedrooms. She's got a lot of kids and she's looking…in a gated area of Orange County."
RELATED: Fredrik Eklund From 'Million Dollar Listing' Teases 'Selling Sunset' Season 4 Crossover
Windham-Burke isn't her only high-profile client who could appear during season 4. She was also working with French Montana too. But she shared how celebrity clients may be fun to feature on Selling Sunset, but sometimes it doesn't always work out. "With celebrity clients, it kind of makes it difficult because whatever they're working on, it sometimes violates their contract," she remarked. "And then just today, I'm actually listing French Montana's house. So you guys will see that pretty soon on my Instagram and also the house will be on the show and he most likely will too."
Chrishell Stause teased she has celebrity clients and dished about 'Selling Sunset' Season 4
Fitzgerald's close friend and Selling Sunset broker Chrishell Stause also dished with Showbiz Cheat Sheet about her clients and the upcoming season. "I also have a couple of clients that I'm super excited about," she teased. "It's sometimes hard because some of my best clients are the ones that don't want to be on TV for contract reasons or whatever."
RELATED: 'Selling Sunset': Amanza Smith Is Disappointed Christine Quinn Dished About Chrishell Stause and Justin Hartley's Marriage
Stause then revealed that fans won't have to wait much longer for the new season. "I think I'm allowed to say we're coming to your screens this fall," she laughed. "So people won't have to wait too much longer." She added that while the wait was longer than usual, the new season will be "worth it," adding, "this season is going to be better than any season!"