'Selling Sunset' Season 4: Amanza Smith Addresses Renewal Rumors, Explains Why Some Fans Think Show Is Fake
Amanza Smith chuckled when she heard a rumor that not only has Netflix greenlit Selling Sunset Season 4, but that the show will also have a season 5. Not so fast, she said. Smith told Showbiz Cheat Sheet she and other cast members have yet to hear when and even if the series will film another season.
Will there be a 'Selling Sunset' Season 4?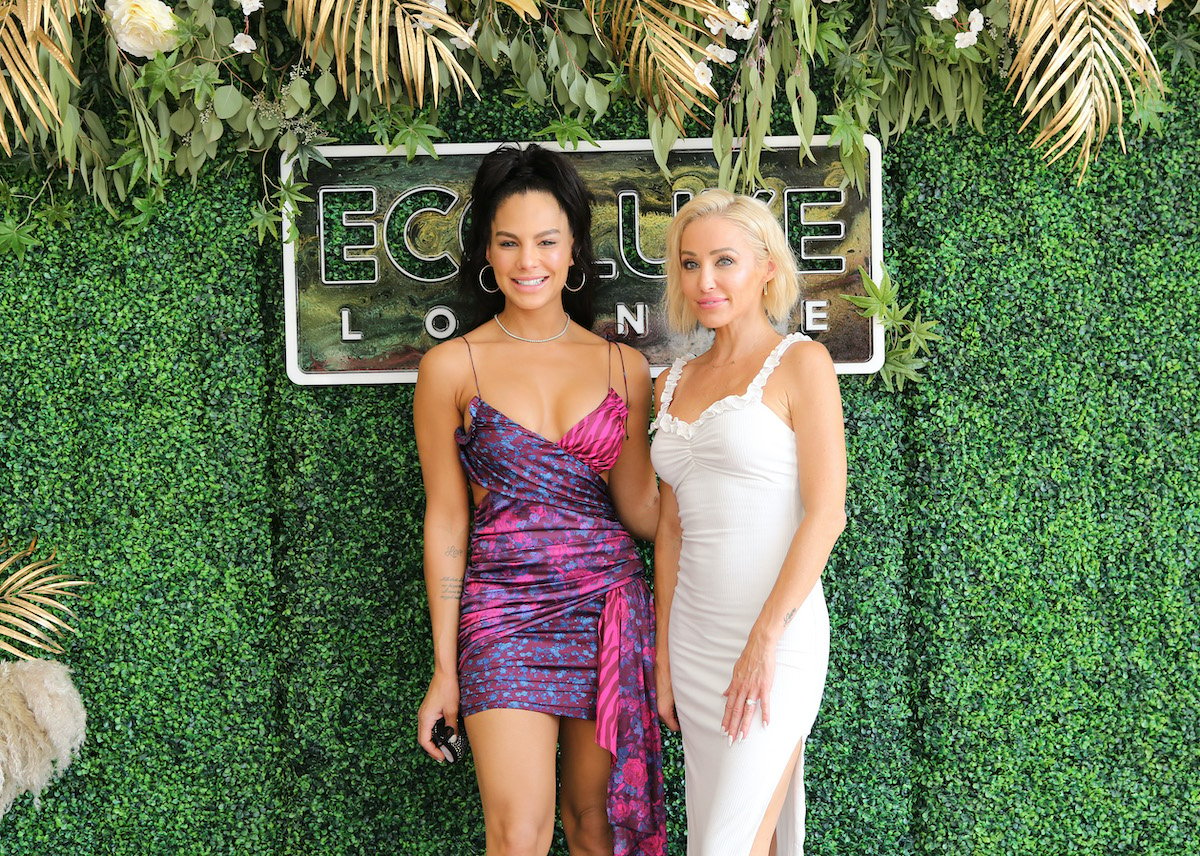 In November 2020, TMZ reported that an unnamed production source asserted that the series had been renewed for season 4 and season 5. But if the show is returning, Smith hasn't been informed.
"There hasn't been a formal announcement yet," Smith said. "I posted something a couple of weeks ago because I was like, 'Well call me then!' A couple of the other cast members had things on their pages so it must be true. So I only reposted it and I had a phone call with the marketing team last week and they're like, there hasn't even been a green light. So, I have no idea when we would start filming."
Amanza Smith also addressed the shade from 'Million Dollar Listing' cast
Smith also addressed some of the shade that's been thrown toward the show about it being staged or fake. Some of the cast members from Million Dollar Listing Los Angeles snarked about never seeing any of the Selling Sunset cast members at an actual open house.
Smith said while she is still a newer broker, she does have a theory as to why some people don't believe the agents in the show are real. "First of all, you don't see everybody," she said at the broker's open houses.
RELATED: 'Selling Sunset': Mary Fitzgerald Reveals She's Putting Pregnancy Plans on Hold
"There are so many real estate agents in the city," she added. "You're not gonna see everybody. And a lot of those [agents] don't even go into the office." She added that she's met Josh Flagg at a cocktail party and the Million Dollar Listing cast knows her boss, Jason Oppenheim.
There's a reason why some people think 'Selling Sunset' is fake, Amanza Smith believes
One hurdle that perhaps viewers can't overcome is that not only are the homes gorgeous, the agents are just as beautiful. "People ask me if they only pick the pretty people to work there," Smith said. "I've seen a million real estate agents in this city and 90% of them are beautiful. And this is my theory, it's because people like myself, Mary [Fitzgerald], Christine [Quinn], Heather [Rae Young] … we're all ex-models or trying to be actresses."
"You get to a point in your career, whether you were successful or not successful in that industry that you kind of age out," she admitted. "If you're not Gigi Hadid, you've got to figure it out. So real estate is something that people can go into. And if you work really hard, you'll make just as much, if not more money than you did doing that."
RELATED: 'Selling Sunset': Jason Oppenheim Reveals He Wouldn't Have Done the Show If He Knew It Would Feature So Much Drama
"People come to L.A., pretty people come to L.A., they come to be famous, they come to be on television, they come to be models, actresses, actors, whatever," she added. "So there's a lot of pretty people in L.A. and then a lot of them don't make it as big as they thought they would when they packed up their two-seater and hightailed it from Michigan to LA," she said. "Then you go into something else, like real estate. Something you can get your license quick and you can make a lot of money. So that's why it's not just our office is pretty. A lot of agents are pretty."