'Selling Sunset' Season 4: Amanza Smith and Chrishell Stause Dish About Why Some Fans Think the Show Is Fake (Exclusive)
Amanza Smith has a theory about why some fans still think Selling Sunset is fake, and Chrishell Stause simply wishes the drama wasn't real. "I would love to say [the drama] is just for the camera," Stause recently told Showbiz Cheat Sheet during a campaign for IHOP. "Unfortunately, that's not the case." But some fans continue to think that Netflix's Selling Sunset is fabricated and Smith got real about why.
Why do some people think 'Selling Sunset' is fake?
Smith told Showbiz Cheat Sheet that some people believe the show is scripted because the brokers are as beautiful as the homes they sell. "People ask me if they only pick the pretty people to work there," Smith told Showbiz Cheat Sheet in March.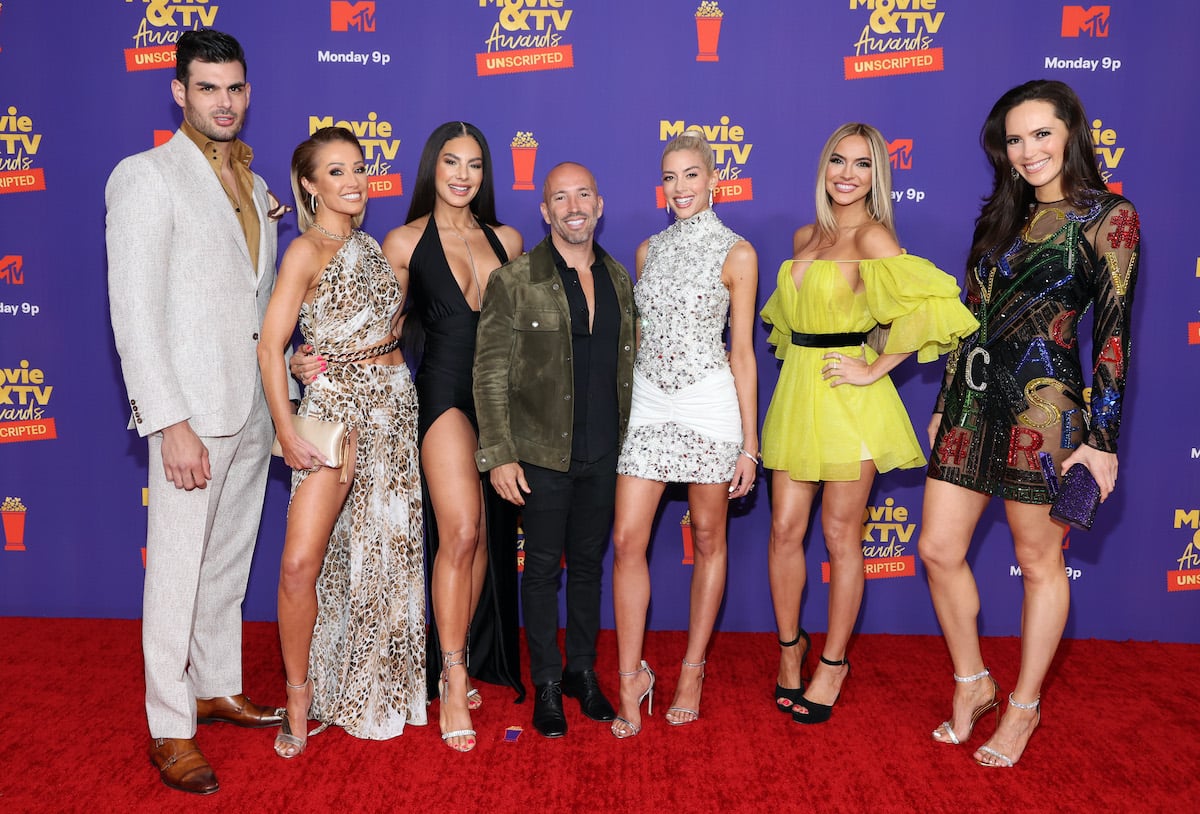 "I've seen a million real estate agents in this city and 90% of them are beautiful," she shared. "And this is my theory, it's because people like myself, Mary [Fitzgerald], Christine [Quinn], Heather [Rae Young] … we're all ex-models or trying to be actresses."
"You get to a point in your career, whether you were successful or not successful in that industry that you kind of age out," she continued. "If you're not Gigi Hadid, you've got to figure it out. So real estate is something that people can go into. And if you work really hard, you'll make just as much, if not more money than you did doing that."
La La Land attracts beautiful people (some who end up in real estate)
Smith acknowledged the migration to Hollywood and how some actors seek other ways to build an income. "People come to L.A., pretty people come to L.A., they come to be famous, they come to be on television, they come to be models, actresses, actors, whatever," she said.
"So there's a lot of pretty people in L.A. and then a lot of them don't make it as big as they thought they would when they packed up their two-seater and hightailed it from Michigan to LA," she said. "Then you go into something else, like real estate. Something you can get your license quick and you can make a lot of money. So that's why it's not just our office is pretty. A lot of agents are pretty."
Chrishell Stause reveals when 'Selling Sunset' Season 4 will stream on Netflix
Stause said the drama on the show definitely fuels interest. In fact, she said most of the cast actually gets along well. "For the most part, all of us get along really well and we really kind of gotten a synergy in office," she remarked. "But, you know, it's not always the case 100%. But that being said, maybe it wouldn't be as interesting if it were all copasetic."
"So I think you have to take the good with the bad," she continued. "And hopefully, we can all see the bigger picture. At the end of the day, this is an amazing opportunity for our business and hopefully, I think empowered women empower women. So I think that that's should be always the goal to just kind of put stupid things aside."
Stause also dished that Selling Sunset Season 4 will stream on Netflix sometime in Fall 2021.