'Selling Sunset' Season 4: Brett Oppenheim Confirms Chrishell Stause and Jason Oppenheim Dating
Fans of the Oppenheim Group can't wait to see what's in store for Selling Sunset Season 4. So far, we've seen tons of drama between Chrishell Stause and the other women — particularly Christine Quinn — at the brokerage. And we also saw the end of Stause's marriage to Justin Hartley play out. Now, it looks like Stause and Jason Oppenheim are dating. And Brett Oppenheim's comment certainly confirms it.
Is Chrishell Stause dating Jason Oppenheim? Fans found a lot of evidence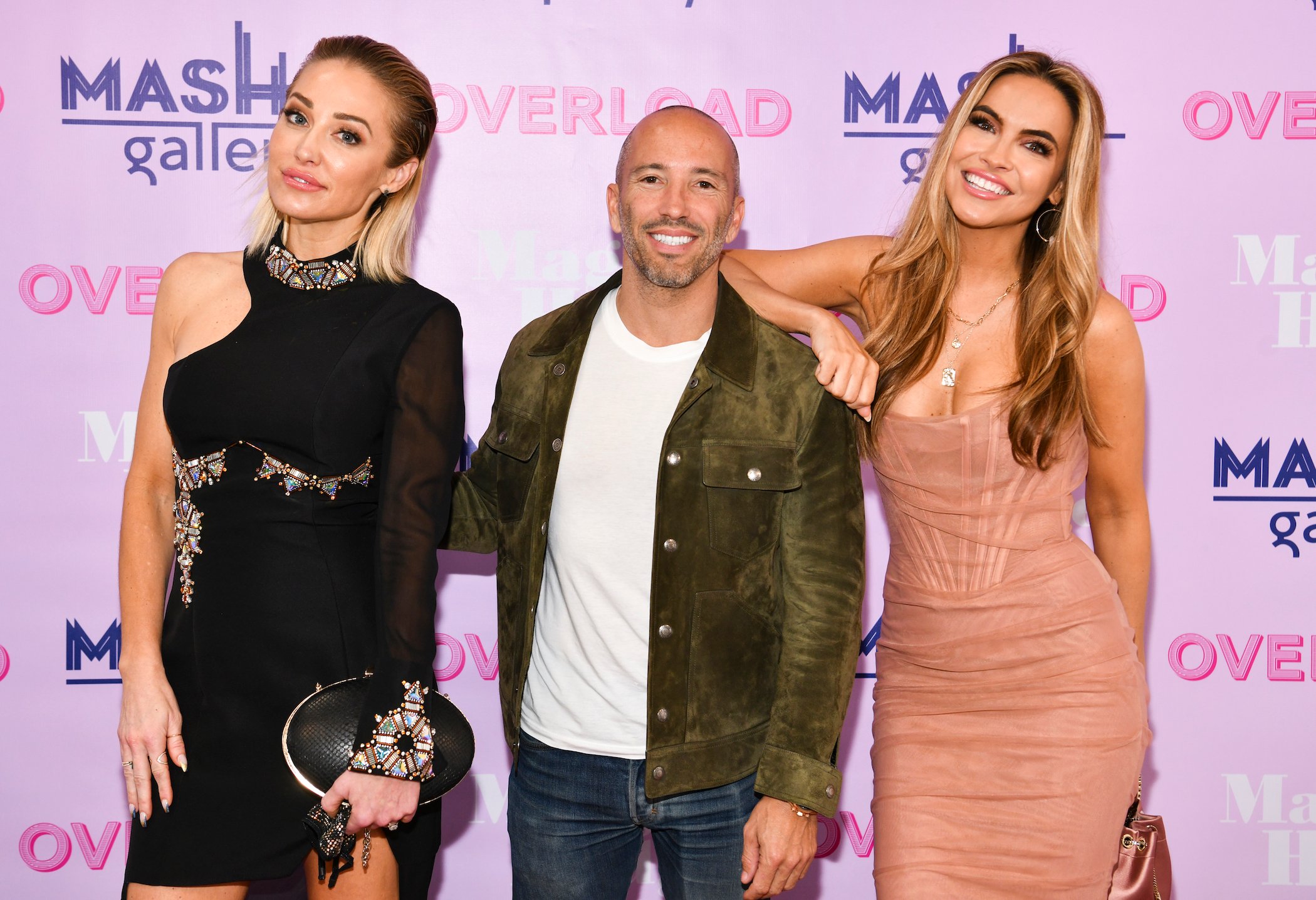 Stause was heartbroken over her divorce. She and Hartley married in 2017 and seemed to have a wonderful marriage. Unfortunately, tragedy struck in 2019. while Stause was filming Selling Sunset Season 3, she received a text from her then-husband claiming he filed for divorce. This completely shocked her, as fans saw on the show.
She eventually moved on and began dating again. And more recently, fans found a ton of evidence to suggest she and Jason, one of her bosses at the Oppenheim Group, began dating ahead of the premiere of Selling Sunset Season 4. Stause, Jason and Brett, Mary Fitzgerald, Fitzgerald's husband, and Brett's girlfriend went on an Italian vacation together and posted about it to Instagram. And fans grew suspicious over the photos and videos posted to social media.
"Also at one of Romain's [Bonnet] stories, when they were walking out of the airport, they were walking together," a fan commented on Reddit.
"I just went to watch it and it looks like they were holding hands for a second while the camera moved to the right!" another fan noted.
"I've been thinking that their relationship is going to be a 'big revelation' in the new season," another fan wrote.
Brett Oppenheim's comment on Chrishell's Instagram seems to confirm she's dating Jason
Chrishell posted photos of her vacation to Italy as well — and it's certainly giving fans the impression that a big announcement is coming for Selling Sunset Season 4. The Instagram photos show the group having a blast in their swimsuits — and in most of the photos, Chrishell is next to Jason. The last two photos of the set show Jason and Chrishell kissing as well.
Brett commented on the photos — and it's clear he's in support of the romance. "Love you Chrishell," he commented. "Thank you for making my brother happy."
Bonnet also commented. "So happy for you guys!" he added. "Finally, people will stop with Jason and Mary hopefully."
As for Jason, he simply commented with a heart emoji.
When is 'Selling Sunset' Season 4?
So, when does Selling Sunset Season 4 premiere so fans can finally know the truth about Jason and Stause? In an exclusive interview with Showbiz Cheat Sheet, Stause noted fans won't have to wait much longer. "I think I'm allowed to say we're coming to your screens this fall," she said.
Aside from possible romance between Chrishell and Jason, we're sure to hear plenty about the rest of the cast. Davina Potratz left the Oppenheim Group to work for a rival brokerage. And there were additional reports suggesting Brett also left.
Not only that, but there will be a few new faces at the Oppenheim Group. "We do have new agents, so the more the merrier," Fitzgerald shared with Showbiz Cheat Sheet. "As long as they are not drama, then I'm good with it."
We're looking forward to hearing how the rest of the cast responds to Chrishell and Jason getting romantic.
Check out Showbiz Cheat Sheet on Facebook!