'Selling Sunset' Season 4: Brett Oppenheim Seemingly Confirms Davina Potratz is in New Season
Davina Potratz left the Oppenheim Group in favor of another brokerage, and fans want to know if she's on 'Selling Sunset' Season 4. According to Brett Oppenheim's Instagram, it looks like she's filming with the rest of the crew. Here's what he posted to his Stories.
Fans who follow the drama in the Oppenheim Group brokerage can't wait to see what's in store for Selling Sunset Season 4. It looks like the cast and crew are filming the new season, and we're sure to see plenty of fresh faces enter the scene. But what about Davina Potratz? Fans think Brett Oppenheim just left a clue on Instagram she's part of the new season.
Is Davina Potratz leaving 'Selling Sunset'? She no longer works for the Oppenheim Group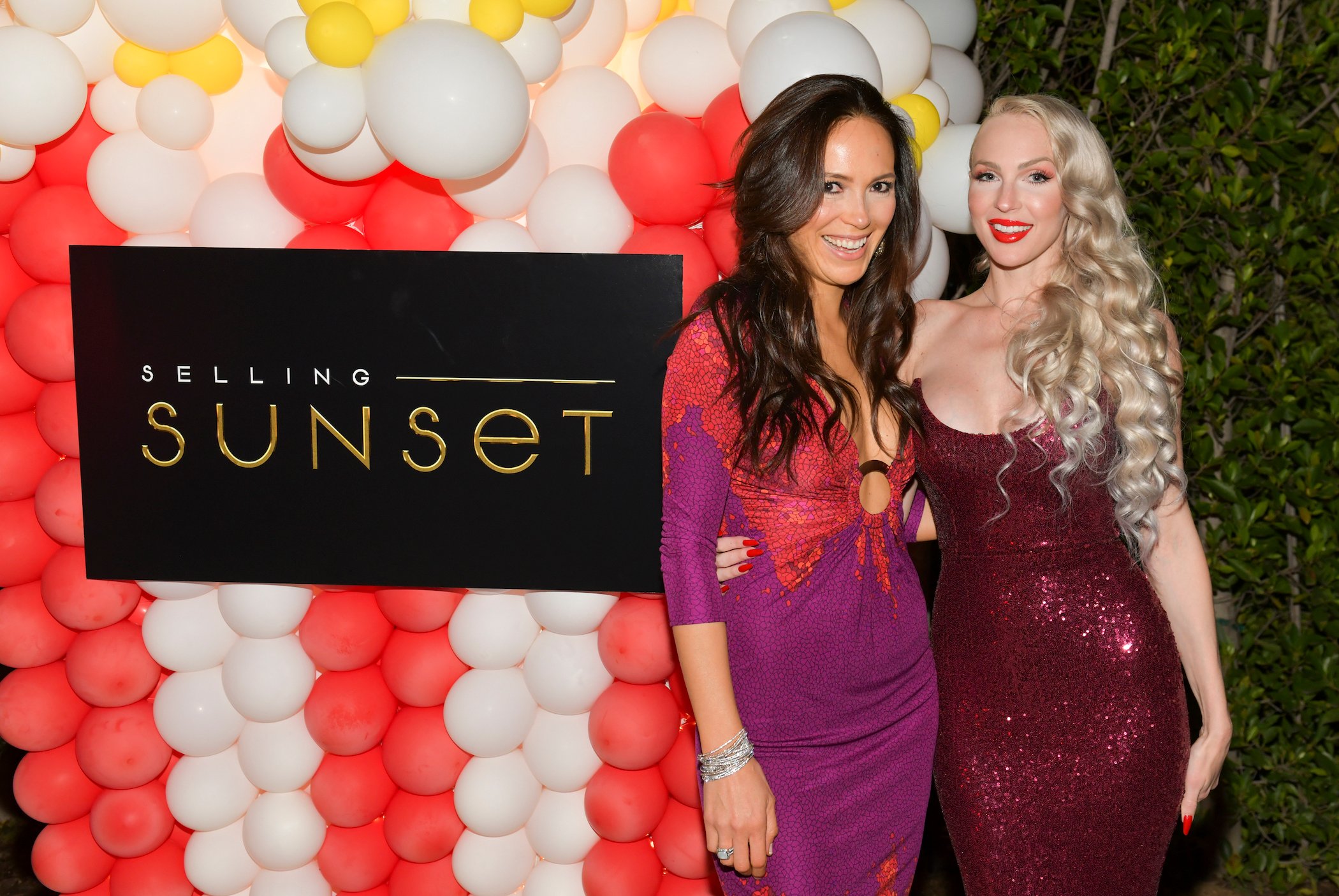 Davina is an excellent seller at the Oppenheim Group brokerage, but there's continued debate regarding if she'll take part in Selling Sunset Season 4. Those who watched the previous seasons know Davina struggled to sell a $75 million home. Fans still want to know what happened with the house, but now that she switched brokerages, the results could be out of her hands.
According to People, Davina chose to leave behind the Oppenheim Group in favor of a rival brokerage, Douglas Elliman. It sounds like she had connections with Douglas Elliman and they offered her quite a deal. "I'm really excited to be a part of Douglas Elliman and their very sophisticated and global new development division," she told the publication. "My background is in new development sales and marketing, so this is just a wonderful opportunity for me. It's just very in tune with my skills."
So, does this men Davina won't film with the Netflix series anymore? "I certainly hope that I'm still part of the cast," she told People. "Brett is not at the Oppenheim Group anymore either, so I don't think that that's going to be an issue at all." 
Brett Oppenheim posted photo evidence suggesting Davina's on season 4
So, will Davina really make an appearance in Selling Sunset Season 4? It looks like Brett posted evidence to Instagram that suggests as much. On July 12, 2021, he posted a photo with himself, Davina, Christine Quinn, and real estate agent Vanessa Villela. According to Harper's Bazaar, Vanessa is a new agent with the Oppenheim Group. Considering Vanessa and Christine will assuredly come back for season 4, it makes sense the photo Brett posted was taken while filming the new season.
"For the people wondering whether Davina would be a part of this season, that looks like a yes," a fan posted to Reddit along with the photo Brett had on Instagram.
"Why?!?!?!" another fan questioned. "I thought she works for another brokerage. Are they just keeping her there for a storyline because that $75 million dollar house is still listed on Orpheum's website?"
When is 'Selling Sunset' Season 4 coming out?
So, when can fans expect to see the premiere of Selling Sunset Season 4? According to Chrishell Stause, we can expect the next season to drop in fall 2021. "I think I'm allowed to say we're coming to your screens this fall," she shared with Showbiz Cheat Sheet. "So people won't have to wait too much longer."
As for what fans can expect from the new season, we're sure the rivalry between Chrishell and Christine will resurface. Additionally, with Brett leaving the brokerage, we want to see what's next for him. And we're curious to hear how the new agents get along with the women already at the Oppenheim Group. "We do have new agents, so the more the merrier," Mary Fitzgerald told Showbiz Cheat Sheet. "As long as they are not drama, then I'm good with it."
Check out Showbiz Cheat Sheet on Facebook!