'Selling Sunset' Season 4: Who is Brett Oppenheim's Girlfriend, Tina Louise? Is She in the New Season?
Those who follow the Oppenheim Group can't wait for Selling Sunset Season 4. The new season is coming soon, and fans will get to see their favorites from the past three seasons, including Brett and Jason Oppenheim. It looks like Brett's gone through some recent changes in his life, too. He's frequently seen cuddling up with Tina Louise. So, who is Tina, and is she in the new season of the show?
Does Brett Oppenheim have a girlfriend? Who is Tina Louise?
It looks like Brett does, indeed, have a new girlfriend heading into Selling Sunset Season 4. The Daily Mail notes Brett and Tina appeared to confirm their relationship in April 2021. Brett posted photos of him and Tina on the beach that month. "Nice little vacation from Selling Sunset drama!" he captioned the post.
So, who is Tina? She's an Australian model based in Los Angeles. At 39 years old, she's just a few years younger than Brett, who's 44. According to Harper's Bazaar, Tina was a model for Maxim, and she's very into fitness. She reportedly grew up in the small Australian town of Castlemaine in Victoria, and back in 2007, she won a competition for Australia's hottest bikini model.
Additionally, Tina co-owns Sugar Taco, a vegan taqueria that currently has two locations in Los Angeles.
Those who believe they've seen Tina in the limelight before may be on to something. The publication notes she briefly dated Brian Austin Green after Green's split from Megan Fox.
Does Tina Louise make an appearance in 'Selling Sunset' Season 4?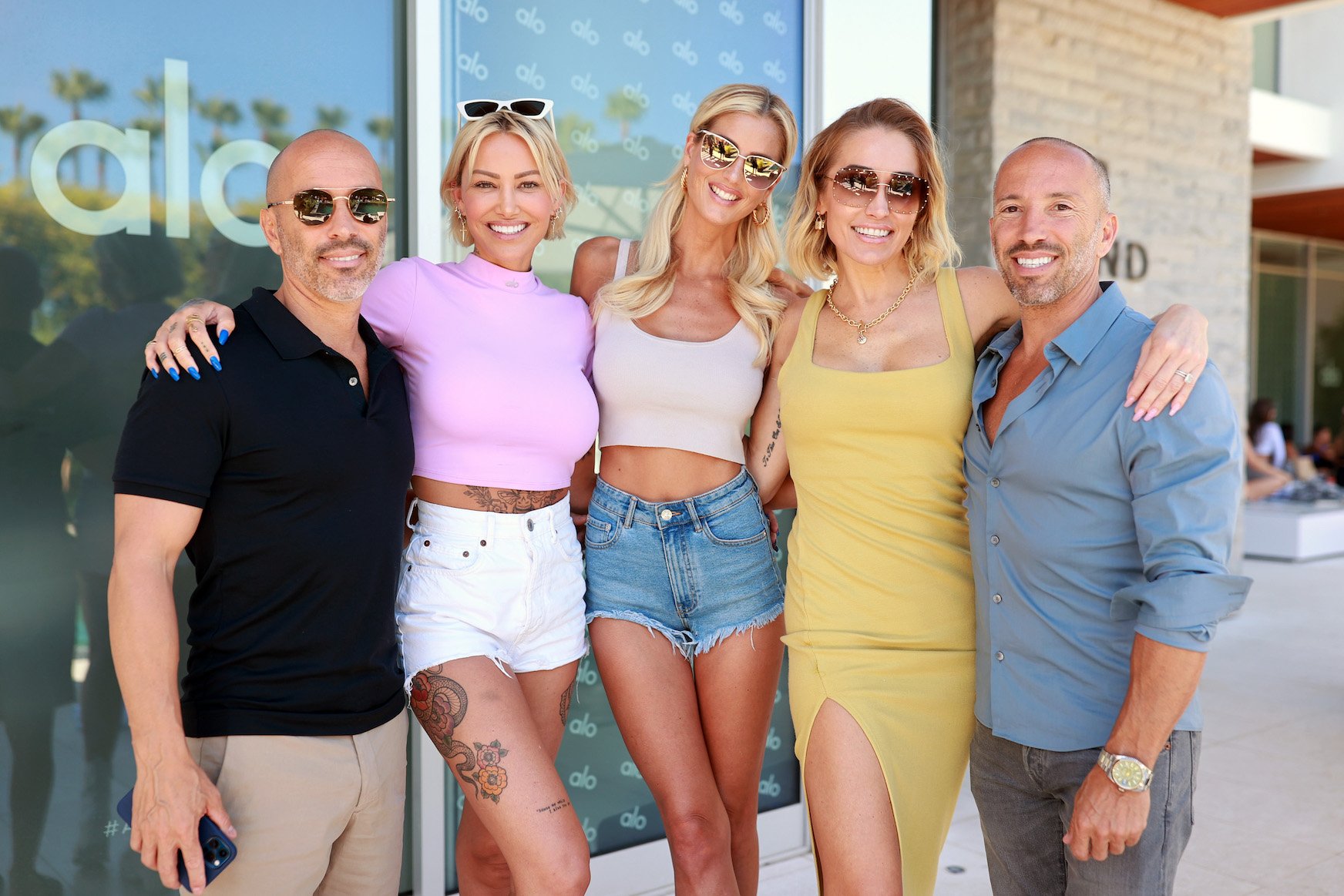 So, will Tina make an appearance in Selling Sunset Season 4? While there haven't been any official announcements regarding Tina's involvement in the new season, Brett's Instagram gives some indicator of what's to come.
Brett posted a photo of the Selling Sunset cast along with Tina by his side to his Instagram on July 17, 2021. "Amazing times with my friends," he captioned the post. "Love you guys! What a night!" This photo might have nothing to do with the show, but considering all who attended, it's likely the film crew was there to capture the event.
Additionally, Brett posted another photo of Tina with Chrishell Stause, Mary Fitzgerald, Jason, and Romain Bonnet during a Vegas outing on July 5, 2021.
On July 4, 2021, Tina also posted a photo with Heather Rae Young and Mary — two stars of the upcoming season.
We can't forget that Brett allegedly left the Oppenheim Group behind, too, so it's unclear how his departure from the company will impact how often he's on the show. So far, it seems he's definitely filming with the series, though.
When is 'Selling Sunset' Season 4 coming out?
So, when can fans get their hands on Selling Sunset Season 4? According to Chrishell, fans can see the new season as early as fall 2021.
"I think I'm allowed to say we're coming to your screens this fall," she told Showbiz Cheat Sheet. "So, people won't have to wait too much longer."
The coronavirus (COVID-19) pandemic certainly threw a wrench into filming this year, so fans have been waiting longer than usual to see what's going on at the Oppenheim Group. But we're sure the new season will be well worth the wait with new drama, new cast members, and new romance.
Check out Showbiz Cheat Sheet on Facebook!
RELATED: 'Selling Sunset' Season 4: Brett Oppenheim Seemingly Confirms Davina Potratz is in New Season