'Selling Sunset' Season 4: Chrishell Stause Hints About Heather Rae Young's Wedding and Says Maya Vander Returns
Chrishell Stause dished about Netflix's Selling Sunset Season 4, revealing that fans could get an inside peek at Heather Rae Young's wedding to Tarek El Moussa. She also revealed that cameras will follow how Maya Vander works for The Oppenheim Group from both L.A. and Miami, plus she dished about her ongoing tension with Christine Quinn.
'Selling Sunset' Season 4 could include footage from Heather Rae Young's wedding
Stause said the Selling Sunset production crew won't film at Young and El Moussa's wedding, but the footage could be featured in the upcoming season. "It's not like the whole production is going to be there, but they're going to give some of their video so that you will see parts of it on the show," she told US Weekly. "[It] will be great because I'm excited for it. So, I can't say, obviously, the details of it but I am excited to go. It's going to be so fun."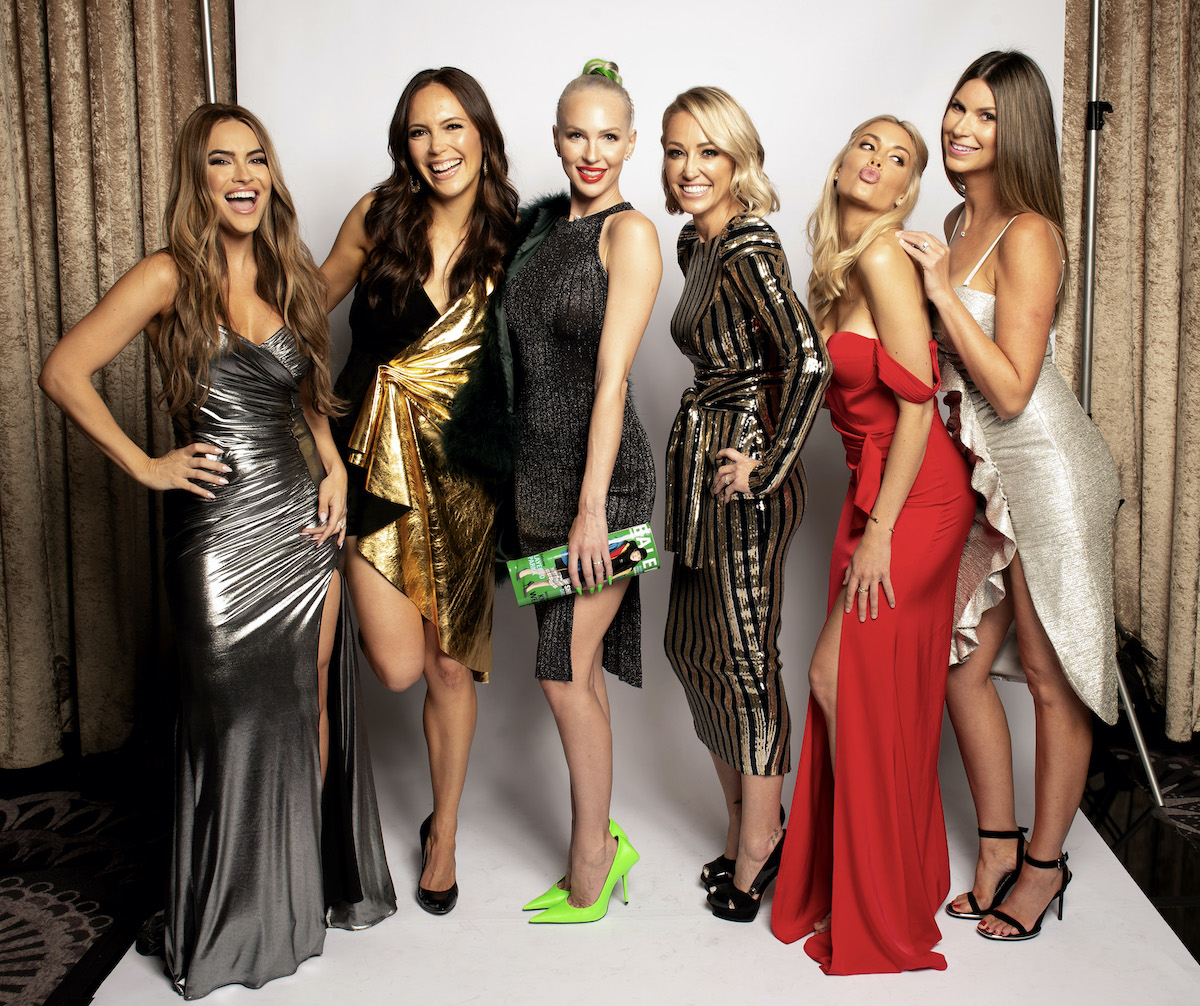 Young said wedding planning will definitely be included on the show this season. "The wedding planning, yeah, I'm actually involving it on the show. I'm having my bridal shower on the show," she told ET. But added, "We're having a joint bachelor-bachelorette party. I don't think it's going to be filmed, because it's going to be a little wild, I'm sure."
Drama heats up with Christine Quinn on 'Selling Sunset' Season 4
Stause also addressed the tension she's had with Quinn. "She keeps a lot of the stuff for off-camera," she said. "You have to give it to her, she's smart, you know? So it's hard sometimes because some of the stuff  — whether we want to talk about it or not — if it didn't happen on camera, then it's then hard to address." 
"She just had a baby so everyone's really happy for her, [and] hopefully that will keep the drama to a minimum, you never know," Stause added.
Either way, Stause said she doesn't see a friendship with Quinn in the immediate future. "I'm the kind of person that [the drama] gives me such anxiety, and I really want to enjoy coming to work," she said on the Not Skinny But Not Fat podcast. Adding, "There's so much stuff that goes on behind the scenes, you know. It's just one of those things that just so much has happened. We're probably not going to be hanging out as soon as the cameras are down."
Maya Vander will return to 'Selling Sunset' Season 4
Vander was rumored to be leaving The Oppenheim Group when she relocated to Florida. But she said in 2020 she had no plans to leave the real estate team. "No, I'm not leaving. I'm staying with Jason [Oppenheim]," Vander told People in 2020. "I'm actually working with a few potential, very good clients with him in L.A. Just focusing on Miami a lot, but I have a couple of pretty interesting clients that I might have to make the trip to L.A. for."
Stause then confirmed Vander would return for season 4. "Well, you'll have to watch the show for this one," she said. "You know, she's in Miami and coming [to California], and so I feel like she's had her hands really full with everything, but I'm excited for you to see where she's at."