'Selling Sunset' Season 4: Davina Potratz's $75 Million Listing Once Sold for Just Under $6 Million
Fans watching the women of the Oppenheim Group can't wait for Selling Sunset Season 4 to premiere. So far, fans know they'll see their favorites, like Chrishell Stause, Christine Quinn, Mary Fitzgerald, and the Oppenheim twins, all appear in the new season. But many viewers are ultra-curious about Davina Potratz and her $75 million listing. Did Davina sell the $75 million house yet? It seems she didn't — and the home once sold for much, much less.
Does Davina Potratz sell the $75 million house on 'Selling Sunset'? It seems it's still on the market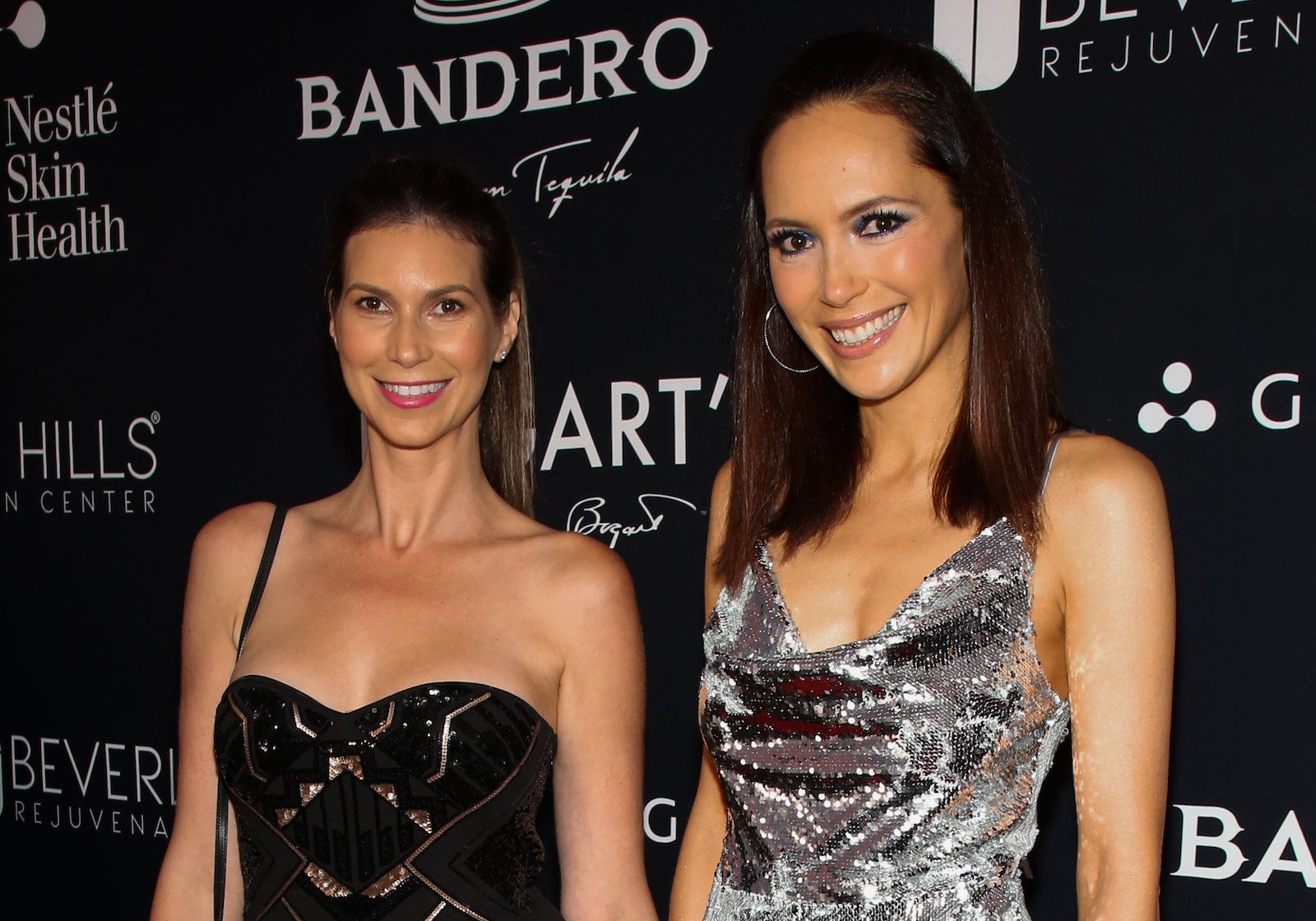 Davina Potratz took a major gamble when accepting a $75 million listing. In Selling Sunset Season 3, Davina convinced Brett and Jason Oppenheim that she could definitely sell the home, which sports nine bedrooms and 12 bathrooms with $18,000 square feet of space. But Brett and Jason both told Davina she'll never sell the place. If However, Davina did sell the home, she'd receive around $2 million in commission.
Unfortunately, it seems Brett and Jason knew Davina would find selling the home to be more troublesome than she ever imagined. She originally posted about selling the home in 2019. "So pleased to present my newest off-market listing!" she posted to Instagram on Oct. 5, 2021. In addition to photos, she added a description of the beautiful features the house contains. It seems the home remains on the market two years later ahead of Selling Sunset Season 4.
Here's how much the $75 million listing once sold for
According to The Sun, Davina's $75 million home remains on the market as of October 2021. And fans grow concerned the house won't sell by the time Selling Sunset Season 4 airs.
Additionally, the home is listed on Realtor.com as being sold in 2013 for a fraction of the cost in 2021. According to the listing on the site, the house sold in 2013 for $5,850,000.
It seems the home in 2013 isn't exactly the same as what's offered in 2021, though, so fantastic additions were likely made by the buyers. While the home in 2013 had seven bedrooms, as currently listed, the home currently has 10 bathrooms. Realtor.com notes the home only had 4.5 bathrooms in 2013. Additionally, Realtor.com notes the property had 5,000 square feet in 2013, but Davina's Instagram post notes the home boasted 15,605 sq ft.
Also, Zillow posted the home's market value at around $27,572,400 currently. While this is much more than the original $5,850,000 buying price, it's much less than the current asking price.
When does 'Selling Sunset' come back? 'Selling Sunset' Season 4 is coming soon
So, when does Selling Sunset come back? Selling Sunset Season 4 airs Wednesday, Nov. 24, 2021, on Netflix, People reports.
Fans can expect plenty of drama with Davina, of course. But that's not all. Since Selling Sunset Season 3 aired in August 2020, Christine had a baby, Chrishell and Jason made their romantic relationship official, and Heather Rae Young continued to plan her wedding to Tarek El Moussa, who fans may see this season. Additionally, Amanza Smith gained full custody of her two children after her ex-husband went missing.
Will fans get to see the $75 million listing in Selling Sunset Season 4? We imagine it actually might serve as a major plot point for Davina going forward, as she no longer works for the Oppenheim Group. "I'm really excited to be a part of Douglas Elliman and their very sophisticated and global new development division," Davina told People. "My background is in new development sales and marketing, so this is just a wonderful opportunity for me. It's just very in tune with my skills."
Check out Showbiz Cheat Sheet on Facebook!
RELATED: 'Selling Sunset' Season 4: Mary Fitzgerald Said Her Falling Out With Christine Quinn Is Coming in Seasons 4 and 5