'Selling Sunset' Season 4: Fans Discovered Davina's $75 Million Listing Never Sold in 2021
Fans can't wait for Selling Sunset Season 4, as the previous three seasons showed the inner workings of the Oppenheim Group. Davina Potratz proved she can sell incredibly expensive homes along with the rest of her colleagues. But she may have bitten off more than she could chew in season 2 with a $75 million listing in Beverly Hills. So, did the home ever sell? According to Reddit sleuths, it seems it never did.
Davina Potratz took on a $75 million listing against the Oppenheim Group's advising
Going into Selling Sunset Season 4, fans are ultra-curious about Davina's $75 million listing. The Oppenheim Group listing notes the house has nine bedrooms and 12 bathrooms, and the home spans over $18,000 square feet. While Davina hoped to get millions on the commission after selling the home, her bosses weren't too happy with her decision to take it on. From their perspective, the property was far too expensive and would never sell.
Davina spoke to Screen Rant about the listing. "Jason talks so much smack about how it's embarrassing, but the listing is number two on his website," she noted in August 2020. "He seems very proud of it, so why would you promote it if it was embarrassing? Bottom line, it is a great opportunity. It's almost $2 million in commission. So I think anyone who knows all the facts should certainly give it a shot."
She then noted she's aware the listing is "overpriced," but she still felt confident she could sell the home.
Did Davina's $75 million listing sell? Reddit users found it didn't ahead of 'Selling Sunset' Season 4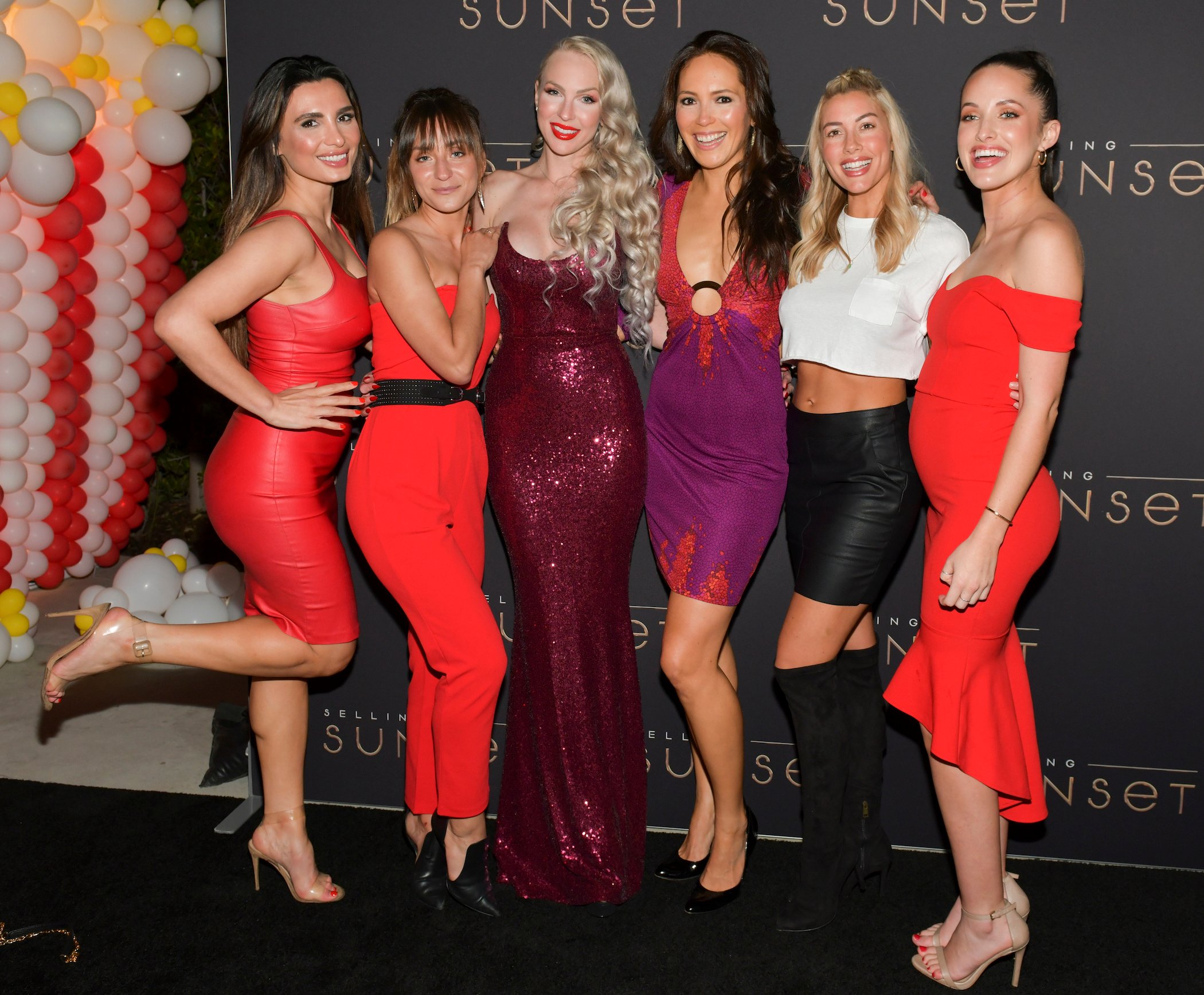 Now that it's 2021 and Selling Sunset Season 4 is coming soon, did Davina's listing ever sell? According to Reddit users who found the listing, it seems it never did.
Reddit users found the listing still on the Oppenheim Group's website up for sale. Given the photo of the building and its minimal land (only one acre for sale with the home), fans aren't surprised it still hasn't sold.
"When you think it's 'only' nine bedrooms the price seems even more outrageous," a fan noted. "Someone with $75 million to drop on a house can do so much better than an office building with no view."
"Wow, I never knew it was only one acre of land," another fan noted. "This seems like a house they don't actually want to sell, they just want attention for it and for it to be in magazines, etc. It's never going to sell at this price."
Has Davina left 'Selling Sunset'?
So, has Davina left the show, or will she make an appearance in Selling Sunset Season 4? It seems a bit of both. According to Screen Rant, both Davina and Brett Oppenheim decided to part ways with the Oppenheim Group. But they both plan to still take part in season 4.
As for why Davina will still take part in the show, it seems she's at a rival brokerage, which is sure to bring plenty of drama. She now works at Douglas Elliman in Beverly Hills. Hopefully, we hear more about the $75 million listing straight from Davina as she navigates her new job.
It seems fans think Davina had to give up the ultra-expensive listing after leaving the Oppenheim Group, too. "I'm guessing Davina lost the listing, as she doesn't even work there anymore," a Reddit user noted. We'll have to wait for the premiere to launch in fall 2021 to gather any new details.
Check out Showbiz Cheat Sheet on Facebook!
RELATED: 'Selling Sunset' Season 4: Chrishell Stause Reveals Fall Premiere Date, Says New Episodes Will Be Better Than Ever (Exclusive)