'Selling Sunset' Season 4: Heather Rae Young Teased Tarek El Moussa Guest Starring
Heather Rae Young from 'Selling Sunset' and Tarek El Moussa from 'Flip or Flop' are engaged. El Moussa has never made an appearance on 'Selling Sunset' before, but Young teased that it may be possible for season 4. Here's what she said.
Heather Rae Young is one of the top real estate agents for The Oppenheim Group on Selling Sunset. But she's getting even more attention for her engagement to HGTV's Tarek El Moussa. Now, fans are looking forward to Selling Sunset Season 4 — and Young teased that El Moussa might guest star on the show after a network deal.
How did Tarek El Moussa meet Heather Rae Young?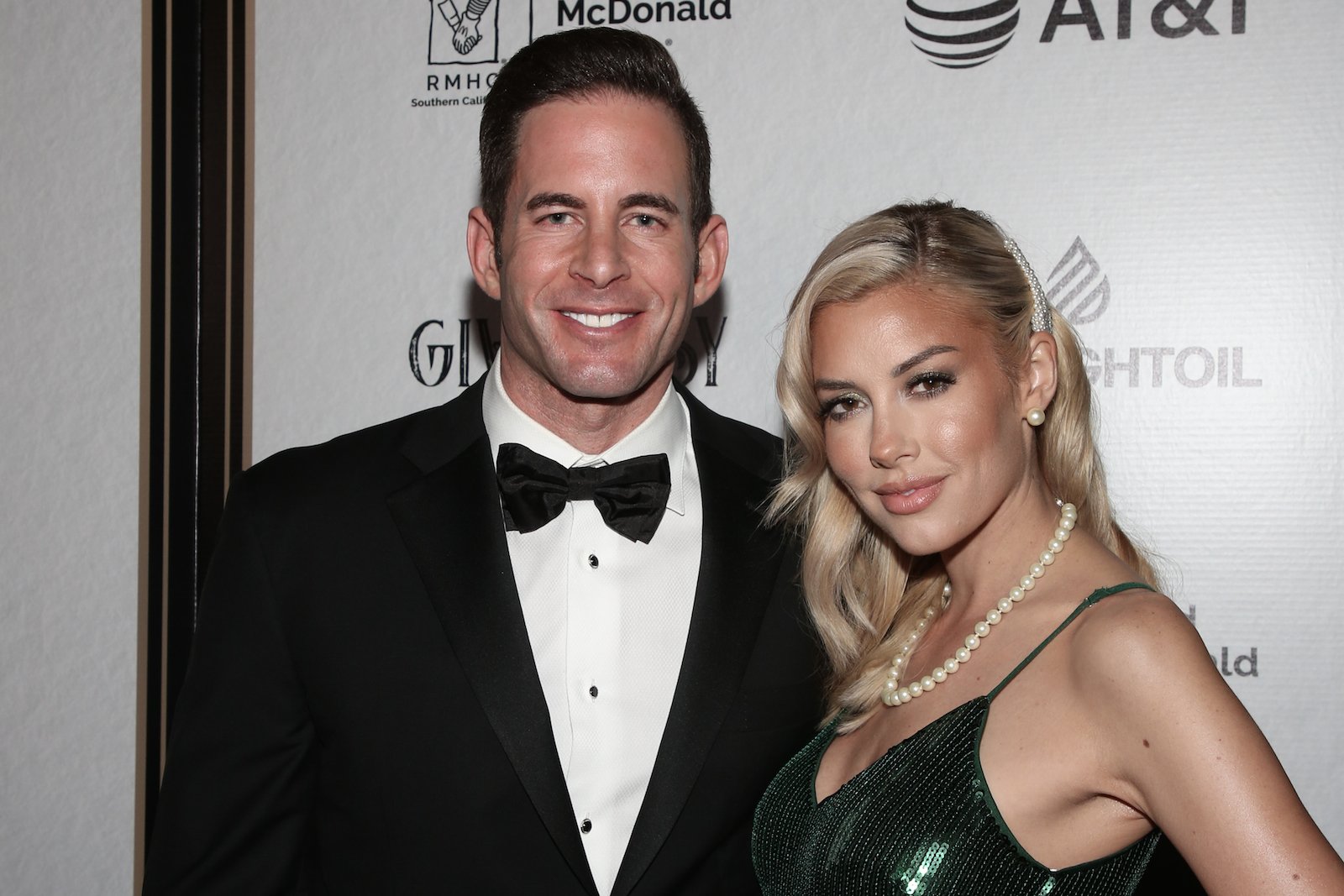 Fans are interested to hear more about Young and El Moussa's relationship on Selling Sunset Season 4. The two first met on July 4, 2019 — but Young had her reservations about the relationship. "In all honesty, I wanted to cancel the first date I had set with Tarek," she explained via Instagram. "Not because of anything I had heard but just because I was at a point in my life where I was so over the guys in LA and was just expecting the worst (horrible, I know) but it's the truth."
After going on a date with El Moussa, Young fell and hard and fast for the HGTV star. Though El Moussa had gone through a public divorce with his Flip or Flop co-star, Christina Haack, she didn't mind his less-than-perfect past. Now, after a year of dating, the couple decided to get engaged. El Moussa got down on one knee in July 2020, and the two are still planning today.
"It's not something I expected in my life and I'm so happy that it happened," El Moussa shared regarding the engagement, according to Brides. "It completely changed my life for the better and I just couldn't be happier about the future. We're one step away from being married!"
When will 'Selling Sunset' Season 4 come out? Heather Rae Young teased a surprise
Fans are eagerly waiting to hear more about what's going on with The Oppenheim Group. As for Selling Sunset Season 4, it's clear Chrishell Stause, Christine Quinn, Davina Potratz, Mary Fitzgerald, and Jason and Brett Oppenheim will continue to film with the show. But it looks like El Moussa might also get some time in the spotlight.
El Moussa never appeared on the show in the past because of network deals. But that may change. "So much of my life is Tarek," Young explained to Entertainment Tonight. "He can't be on the show with me, so all I can do is talk about him, right? And talk about our moments and talk about how much fun we have and everything going on, but yeah, there might have been a deal made!"
As for when we can expect to see season 4, it looks like the show hasn't started filming yet but will start later this year. The show also is definitely good to go for a season 5 and possibly seasons beyond that.
Who is leaving 'Selling Sunset'?
While many fan favorites will return for Selling Sunset Season 4, there are likely to be changes to The Oppenheim Group. Back in August 2020, Quinn told Entertainment Tonight, "You know Davina [Potratz] is a broker, Brett [Oppenheim] has left the brokerage and started his own firm. I mean, there's a lot of chess pieces waiting to be moved across the board, so I think it's going to be the most interesting season we ever will have, if it happens."
According to Cosmopolitan, Young might branch out as well. Jason reportedly wants to expand the business to six new locations, and he allegedly asked Young to take over a new brokerage in Newport, California.
"Heather is going to be working out of that office and my best friend is going to be managing the office," Jason explained to Fox News. "The office that we're looking at is insane. I mean, it's insane. So hopefully I'll be signing the lease soon."
We're looking forward to hearing about this possible update and how it may affect Young and El Moussa!
Check out Showbiz Cheat Sheet on Facebook!