'Selling Sunset' Season 4: Mary Fitzgerald Said Her Falling Out With Christine Quinn Is Coming in Seasons 4 and 5
Selling Sunset Season 4 is coming soon. And fans are anxious to hear about what happens with the women in the Oppenheim Group. In previous seasons, Selling Sunset cast members Christine Quinn and Mary Fitzgerald seemed quite close. But Mary just told her Instagram followers she and Christine may have a serious falling out shown on the next few seasons of the Netflix series. Here's what Mary shared.
Is Christine Quinn still on 'Selling Sunset'?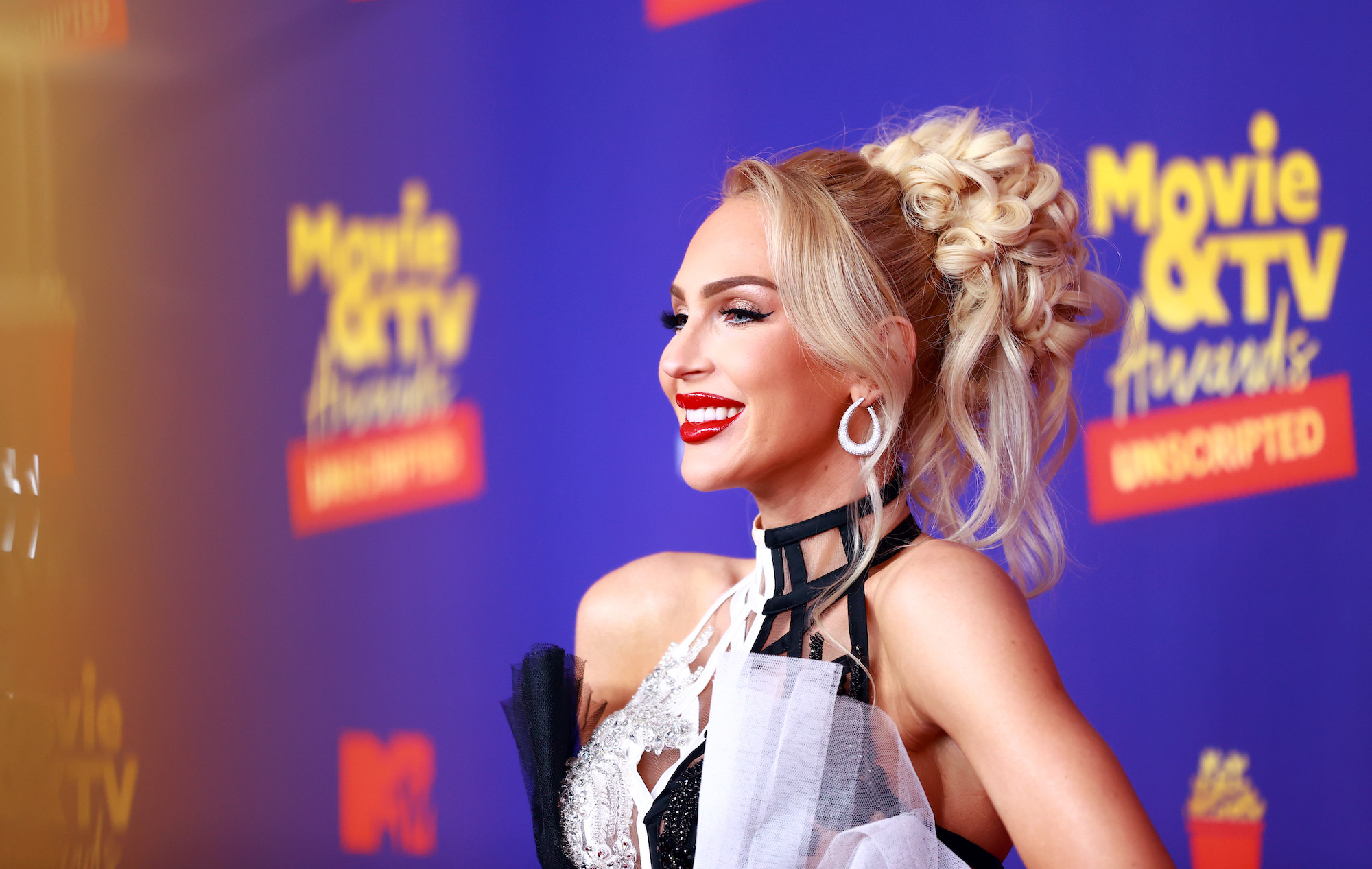 With fans eager to hear more about Selling Sunset Season 4, they also want to know if Christine's Selling Sunset days are long gone. While many have mixed feelings about how the show portrays here, it seems she's here to stay.
"This is my baby," she told Women's Health in 2020, according to Us Weekly. "I love being on the show, I love entertaining people, I love making people laugh, I love inspiring people, and I love showing people that you can be a bada– boss."
Christine's known for her spitfire attitude and quick-witted responses. And she transformed from season 1 to how she acts today. "I became a little more myself and more vulnerable," Christine told Vogue about her time on the show. "I was portrayed in season 1 as a 'one-note b—-' so I'm doing my best to show people that I am relatable. There's a misconception that powerful women don't have emotions or mental health struggles and don't have apprehension about things. It was important that I showed more of myself and opened up."
Since season 3, Christine and her husband, Christian Richard, had a baby in May 2021. She initially tried to hide her pregnancy, but the media caught wind. Fans can expect to hear plenty about her pregnancy and the baby in season 4.
Mary Fitzgerald said she and Christine 'aren't as close' because of the upcoming season drama
Mary Fitzgerald and Christine Quinn's relationship appeared very close in the beginning of Selling Sunset. But it seems that changed over time. Mary took to her Instagram to answer fan questions, and one fan asked about where she and Christine stand today.
"Are you friends with Christine?" a fan asked Mary, according to a screenshot posted to Reddit.
"Can't give too much away, but will say we aren't as close as we used to be … gonna have to watch season 4 and season 5 to see why," Mary answered.
Fans can't forget the drama that surrounded Christine and Mary when it came to Christine's baby shower, too. Christine took to TikTok accusing Mary and others from the show of not "liking" her Instagram pregnancy announcement, Us Weekly noted.
"I didn't expect her to respond in such a positive way and appreciative way and then go to the world and say I didn't even acknowledge her pregnancy because that's a flat-out lie and I have proof of it," Mary said.
When is 'Selling Sunset' Season 4 coming out?
So, when does Selling Sunset Season 4 start so fans can see exactly what's going on with Mary Fitzgerald and Christine Quinn? Netflix hasn't released an official premiere date. But the Selling Sunset cast continues to give clues to fans for when we can expect to see the new season.
Davina Potratz, one of Christine's friends now works for a rival brokerage after her infamous $75 million listing, gave a new timeline for season 4. According to Davina, production was "not even close" to being done in July 2021. "Currently, we are on a short break but not even close to done filming, we have a few more months to go," Davina said.
We'll likely see the Selling Sunset Season 4 release date sometime in December 2021.
Check out Showbiz Cheat Sheet on Facebook!
RELATED: 'Selling Sunset' Season 4: Romain Said He's Completely Done With Davina Ahead of New Season