'Selling Sunset' Star Amanza Smith and Ralph Brown's Wedding Video Makes His Missing Status Even Sadder
Selling Sunset is one Netflix's hottest new shows, a series that first debuted in early 2019 and is still going strong. The show follows a group of high-profile realtors who work at Los Angeles's prestigious Oppenheim Group and the lavish properties that they sell.
Additionally, Selling Sunset monitors the personal lives of the agents, revealing how difficult it can be to maintain a career and a love life. Several of the agents featured on the show have become quite famous — including Amanza Smith, who has been making headlines in recent days due to her mysterious marriage to NFL player Ralph Brown. 
Who is Amanza Smith?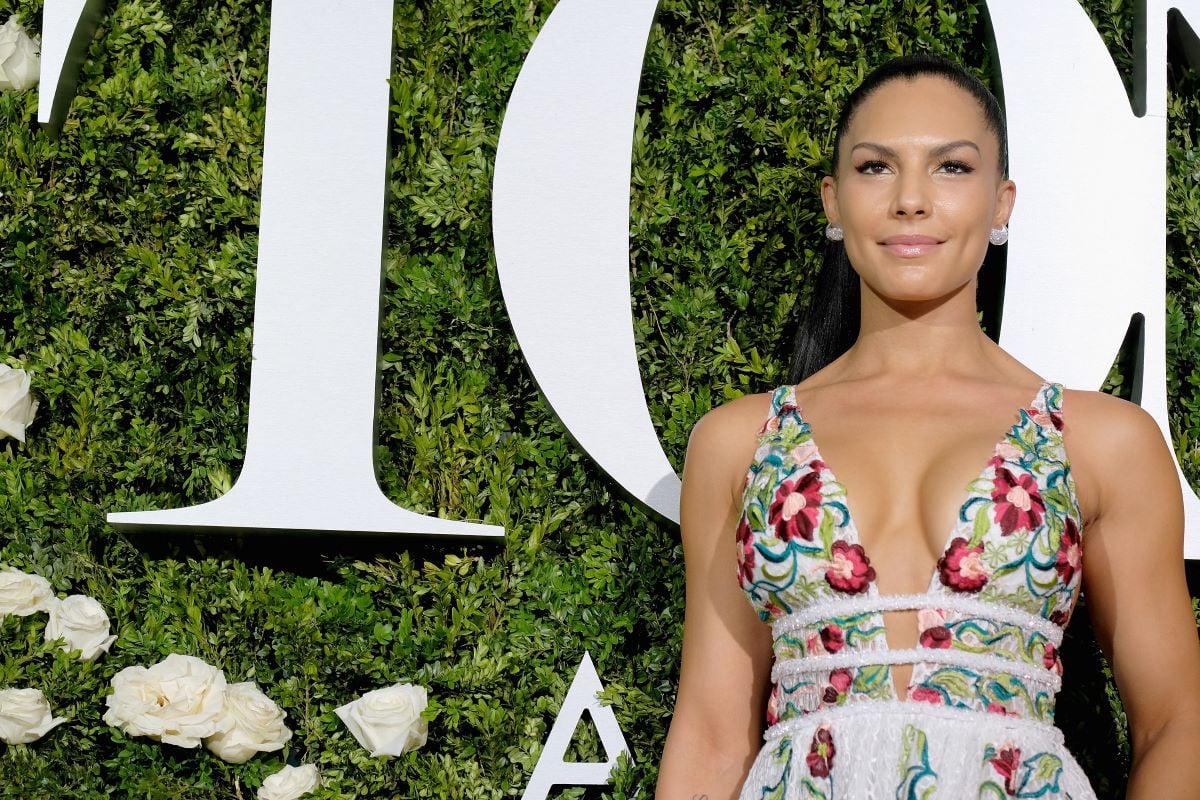 Selling Sunset first premiered in March 2019, and after the instant success of the first season, it was quickly renewed for several more seasons. Viewers were introduced to people like Chrishell Stause, realtors for high-end properties who are often more colorful and entertaining than the properties themselves.
It was in season two that Amanza Smith was brought on board as one of the realtors, and in short order, fans began learning a great deal about the interior designer turned actress and realtor. From the beginning, Smith stood apart from her co-stars on Selling Sunset.
Many critics and fans praised Smith for her open, honest nature, stating that she was a refreshing change from the high-maintenance type that had been featured on the show in the previous season. Smith has an interesting resume that includes a lengthy stint as a model.
She is also a mother to two children, Noah and Braker, and the show has featured many of Smith's struggles as she navigates single parenthood. 
Amanza Smith and Ralph Brown had a high-profile wedding
Although Amanza Smith has two adorable children, she didn't talk much about her children's father — at least, not in her first season on the show. Smith did reveal that former NFL player Ralph Brown is her ex-husband and that they tied in the knot in the summer of 2010.
Smith and Brown enjoyed a lavish, stunning wedding, and the video of their wedding ceremony has since been made public, making their split (and the events since their split) that much more upsetting.
Unfortunately, the couple split sometime between 2011 and 2013. After their split, Smith revealed that Brown had a hard time paying child support.
Furthermore, she became a solo parent as Brown distanced himself from the family, and in 2019, it seems as though Smith completely lost touch with Brown altogether. 
What happened to Ralph Brown?
As Smith revealed in August 2020, she filed a missing person report on her ex-husband shortly after he disappeared and even hired a private investigator to try to determine his whereabouts — all to no avail. She claimed that she knows he is alive, but quite simply hasn't heard from him.
As for Brown, he opened up in a November 2019 declaration, revealing that he has been suffering serious health problems over the past few years and that "mental and physical pain from playing football for 21 years of [his] life was already causing [him] great pain."
He also admitted that he has been struggling with depression and that he doesn't have the financial ability to take care of himself, much less his children. These days, Smith is reportedly trying to get full custody of their children, but maintaining contact with Brown has been a challenge, to say the least — not to mention the difficulties posed by COVID-19.
It's hard to say how things between Brown and Smith could end up turning out — but it is certain that fans will be watching, every step of the way.