'Selling Tampa': How Did Sharelle Rosado Meet Chad Johnson?
The Selling Sunset franchise is growing. Selling Tampa will show Sharelle Rosado running her business. But she's also in a relationship with Chad Johnson, and this is how they met.
Sharelle Rosado and Chad Johnson are engaged
The couple revealed they got engaged in January 2021. This will be a big year for Rosado, given Selling Tampa is about to premiere. She also realized she was pregnant with her fourth child and Johnson's eighth child while filming. 
"It was shocking. I think I was crying and laughing at the same time," Rosado told People. "I just can't wait. It's actually going by so fast. I found out I was pregnant while we were filming, so time is flying. It doesn't even seem like it's been that long."
The luxury real estate broker explained how this affected filming. "It's a little hard because while we were filming, there were times when the ladies were enjoying themselves, having fun, drinking. In the blink of an eye, you just had to cut off everything because now you're pregnant," she explained. "I still feel like I'm the life of the party. But it's just nice to give a toast with champagne. Can't do any of that."
How did Sharelle Rosado meet Chad Johnson?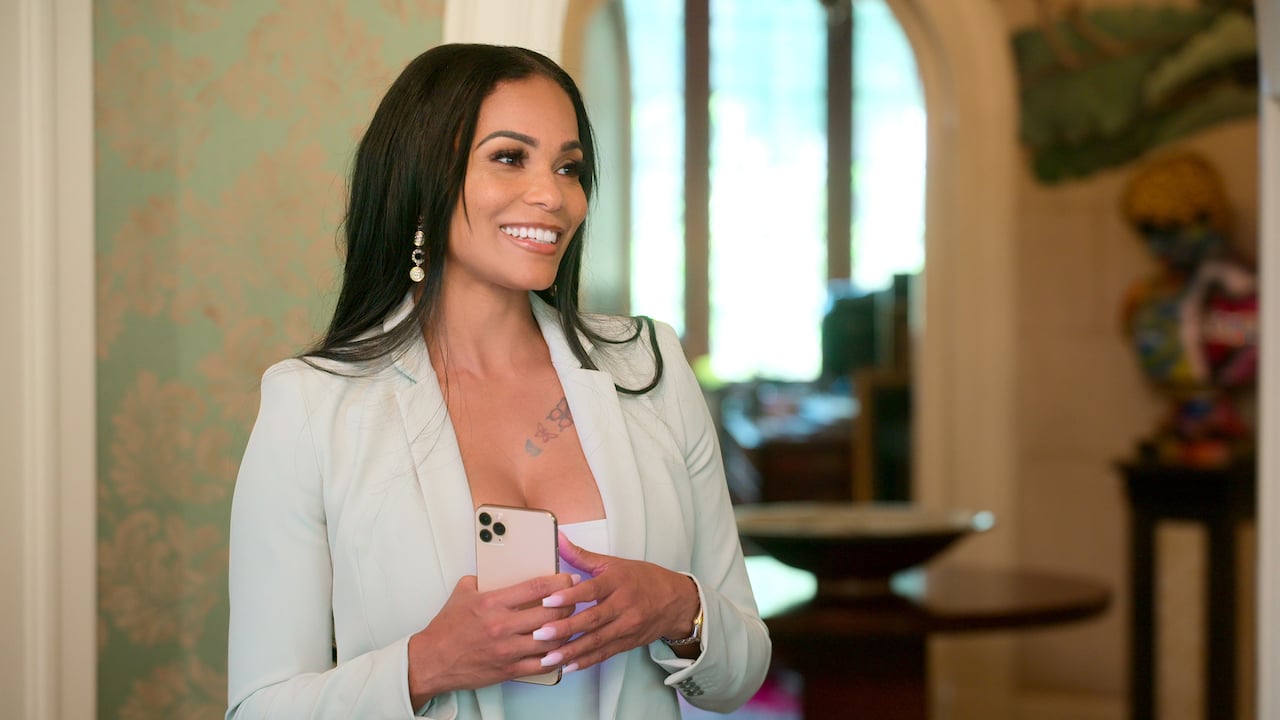 Johnson revealed he was dating Rosado in 2020 and proposed six months later. Rosado talked about how they got together on the I Am Athlete podcast.
"I slid in his DM," Rosado said. "We used to tell — the joke was, we met off Christian Mingle, but I actually slid in his DMs." She claimed he was her crush for years. This was after she saw him at a track meet since both of their daughters run track.
He responded seconds later, and they exchanged numbers. This happened years ago, and it fizzled out. But they recently rekindled their relationship.
The 'Selling Tampa' trailer is here
The trailer for the first season of Selling Tampa is here. Rosado is seen talking to her employees about how hard it is for them to get into the luxury market, and yet she wants to teach them how to make it work.
There are newer realtors, and Rosado tells them they need to step it up. While other realtors claim they've been carrying everyone. Someone also questions why she doesn't have anyone's loyalty over Rosado.
It's unclear if Johnson will show up in person in the Netflix show. But Rosada is seen talking to Johnson over the phone in the trailer.