'Selling Tampa': Who Is Juawana Colbert's Ex-Husband?
Selling Tampa follows the real estate agents of Allure Realty. The new ​​Netflix show includes Juawana Colbert, who opened up about her recent divorce. This is who her ex-husband is and how she's moving on.
[Spoiler alert: This article contains spoilers up to the episode "When Agents collide."]
Juawana Colbert revealed she's getting a divorce
RELATED: 'Selling Sunset': Details About the Ex-Boyfriend Three Stars From the Netflix Series Share
In the episode "Going for Brokerage," Juawana sat down with Sharelle Rosado to talk about her marriage. "I know you obviously love Bryan and I, I met you through Bryan, but Bryan and I are separated," she said.
Sharelle looked shocked by the news. "Yes, I still love him," Juawana continued. "He still loves me. It's just not working out and I feel like I gave my relationship–the good thing is we're not, we're not vindictive."
They both started crying. "We're going to still be friends," she said. "I don't think we're able to work it out," she said. "I love him as a person in general, but I feel like I needed more from a marriage." Juawana didn't speak further about their marital issues.
Juawana revealed she filed for divorce, moved out, and "it's been a couple of months." She wanted to get through it all before revealing it to other people. But she still wanted to keep it a secret from the other realtors at Allure Realty.
Who is Juawana Colbert's ex-husband?
RELATED: 'Selling Sunset': Jason Oppenheim Says Dating Chrishell Stause Is an 'Interesting Process'
The real estate agent got married to Bryan back in 2016. They don't share any kids, and they filed for divorce in January of 2021, according to The Cinemaholic. 
Bryan is a US Army veteran and a photographer. Juawana's Facebook page is mainly focused on her work, but there is a family photo of them from five years ago.
Juawana started dating on 'Selling Tampa'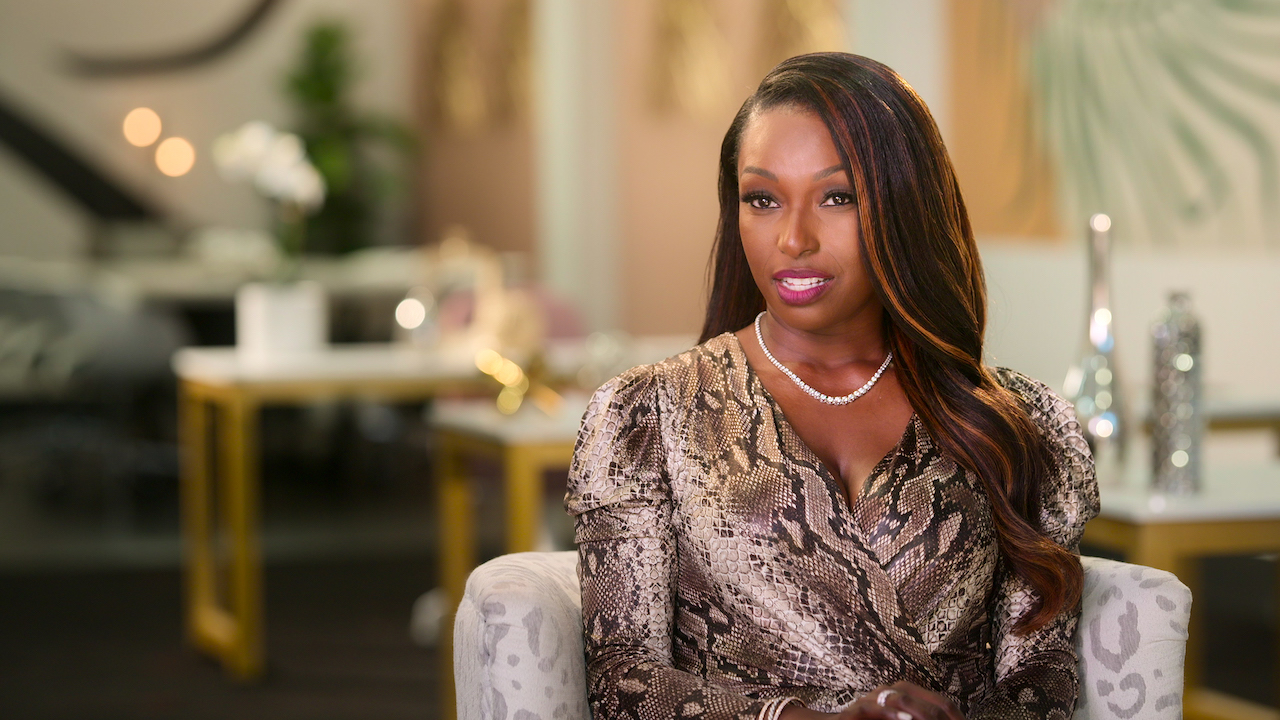 ​​RELATED: 'Selling Sunset' Season 4: Mary Fitzgerald Reveals Details About Oppenheim Group's 2 New Agents [Exclusive]
In the episode after Juawana's big reveal, she talked to Sharelle again about her personal life. She said she didn't tell the other ladies about her divorce because she only wanted to be judged on her work and not her personal life. Juawana also didn't want them to assume she wasn't in control because of her divorce.
"Are you at the point where you feel like you can date now?" Sharelle asked her. "Oh my gosh, the D-word," Juawana said. She then avoided answering the question. 
But in "When Agents Collide," Sharelle revealed she's setting Juawana up on a date. Juawana didn't seem excited about it but will do it anyway. That's not surprising since Juawana talked about wanting to keep her personal life away from work. But she's also very close to Sharelle and seems to trust her enough to be set up on a date. Fans will have to watch the show to see how the date goes.