Selma Blair Shared How She Found 'Hope' After Her Multiple Sclerosis Diagnosis
Actress Selma Blair was one of the biggest stars of the late nineties and early 2000s, a quirky star known for her intensity and comedic timing. She has had a very successful career in both television and film and has even branched out to narrate audiobooks and appear in theatre productions.
In recent years, Blair has become notorious for another reason — her revelation of her multiple sclerosis diagnosis. With friends and fans rallying around Blair as she battles her illness, the actress has opened up to her followers on Instagram many times, showing the gritty symptoms of her disease.
Recently, Blair shared another emotional post with her social media fans, praising a book that has made a huge difference in her life and in the way she approaches her day-to-day life. 
How did Selma Blair become famous?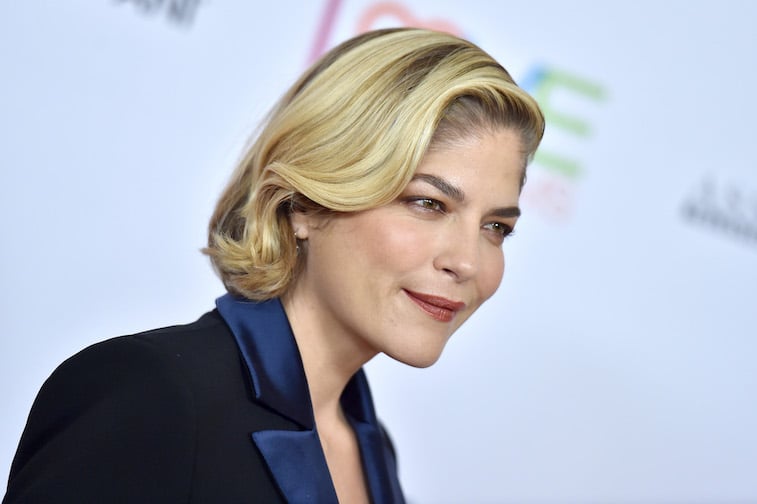 Selma Blair was born in 1972 in Detroit, Michigan. As a child, Blair had a wide variety of interests and studied photography. During her freshman year, Blair attended Kalamazoo College, where she began acting in local productions. Bitten by the acting bug, Blair moved to New York City at the age of twenty with the intention of pursuing a career in the arts.
In the early nineties, Blair was hard at work trying to advance her career. She attended acting classes and eventually started auditioning for smaller projects like television commercials.
After working in commercials and television shows, Blair started working in movies. Some of her early roles include parts in films such as The Broccoli Theory, Strong Island Boys, Gone Again, Brain Candy, and Scream 2. After close to a dozen films, Blair got her big break with a prime role in the popular 1999 movie Cruel Intentions.
The film became an instant cult classic and Blair's role as Cecile Caldwell earned her a lot of buzz and paved the way for other major roles. 
When did Selma Blair get diagnosed with multiple sclerosis?
In 2001, Blair once again worked with her Cruel Intentions co-star Reese Witherspoon when she appeared in Legally Blonde. By this time, Blair was a certified star and had the luxury of choosing her projects carefully. Blair began mixing up her acting work, appearing in both independent films as well as more mainstream hits.
A few of Blair's other major films include Hellboy, In Good Company, The Fog, The Alibi, and Feast of Love. On a personal level, Blair and her boyfriend, Jason Bleick, welcomed a son named Arthur in July 2011. Although Bleick and Blair broke up in 2012, they have remained committed to co-parenting their son.
In late 2018, Selma Blair revealed that after years of health issues, she was diagnosed with multiple sclerosis. The immune disease has made Blair's life harder in many ways, but she has shared much of her journey on Instagram, giving inspiration and insight to the community of people who support her.
How did Selma Blair find hope while living with chronic illness?
Recently, Selma Blair took to Instagram again to share her love for a book that she credits for helping her get through some of the most difficult moments of her day-to-day life.
The book Suffer Strong is written by a couple learning to live with a new normal, and their positive mindset has clearly provided Blair with great joy. As she stated, "I am in awe. Please read it. You will thank them. I do. Thank you." She added: "Hope. Hope heals. And so does honesty I have found." 
Many of her followers thanked Blair in the comments section, acknowledging her strength and positivity in the face of adversity. There's no doubt that she will continue to inspire others as she continues on her MS journey.