Serena Williams Wants 2 'King Richard' Sequels and We're Here for It
Any discussion or viewing of King Richard will obviously be colored by The Slap, but Will Smith's antics shouldn't obscure the well-made movie that made the moment possible in the first place. Some of the biggest losers from the fallout were the same people who were supposed to be championed by the film: the Williams family.
Venus and Serena Williams' journey, and the unreal vision of their father, is a miracle of ambition and ingenuity. The tennis world had never seen anyone like them, and the breadth of their collective success is too big for one movie. 
This is a fact Serena understands far too well. In a recent interview, she revealed her desire to make sequels to King Richard. Here's how she envisions them.
'King Richard' highlights one of the most incredible sports stories ever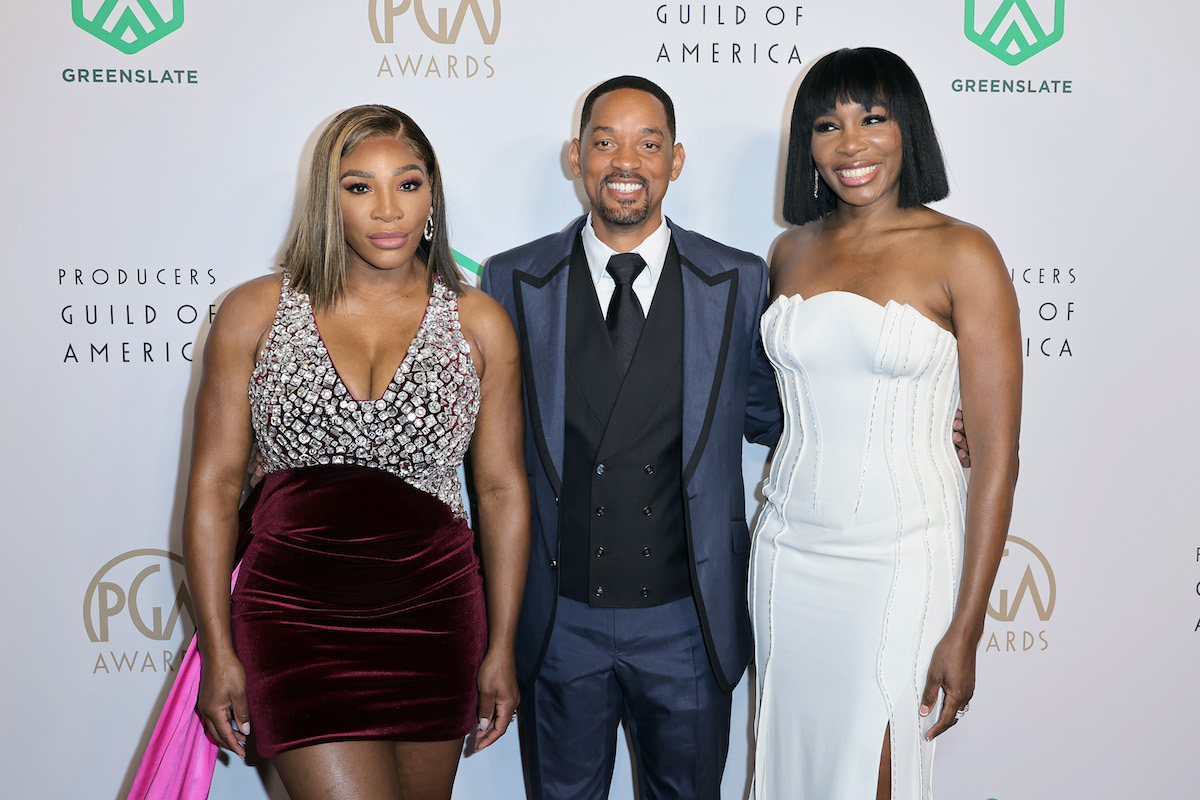 There's something funny about the fact that a movie ostensibly about the origins of two extraordinary women is centered on their father. But the story of Richard Williams is remarkable in its own right. He not only saw unparalleled brilliance in his daughters before anyone else. He also put in the work to get them there despite the protestations of most of the people around him. 
Most of King Richard plays out with the same storytelling rhythms as most inspirational biopics. But there are enough details about the struggle before the success to make the movie feel dramatic as if everyone doesn't know what happens. 
Of course, there is Will Smith's performance — a worthy winner of Best Actor at the Oscars. King Richard was positioned as a celebration of the Williams sisters' journey and a crowning moment for Smith after a long career. The campaign for his eventual win started early. The actor did plenty of interviews in support of the movie, and stories about his generosity on-set flooded social media. Smith still got the award. But it was ultimately a footnote on an embarrassing night. 
Serena Williams has ideas for 'King Richard' sequels
In a cover story for Insider, Serena outlined her hopes for sequels to King Richard that tell the following years of her and Venus' ascent to stardom. She drew similarities between their lives and the Marvel Cinematic Universe. 
"'King Richard' had a perfect ending with Venus on the tennis court," she said. "Venus goes in her direction, and I go in my direction. It's two completely different stories." If these movies ever got made, she acknowledges that she would have to sit through some awkward moments. "I had a rough journey," she said. "I didn't do well and then I did. It's a lot of drama. It's a telenovela."
The Williams sister have dominated women's tennis for decades
Serena and Venus are both legendary tennis players. But their paths to the top have been different. 
Venus, who went pro in 1994, was the first sister to experience success. She won Wimbledon and the U.S. Open in consecutive years (2000 and 2001), in addition to a gold medal at the 2000 Sydney Olympics. In 2002, she became the first African-American woman to earn the number one ranking in the WTA (Women's Tennis Association). Injuries and a battle with Sjogren's Syndrome interrupted her prime, but her 49 WTA Tour singles titles are the second-most among active players.  
Serena is first with 73. From the 2002 French Open to the 2003 Australian Open, she won all four major titles in a non-calendar year, a feat that became known as the Serena Slam. (She achieved this for a second time in 2014-15.) Her most recent title was the 2017 Australian Open, a tournament she won while two months pregnant with her daughter. For many, she is the best female tennis player of all time. 
One thing their careers do have in common is that they smashed glass ceilings in the tennis world and made it easier for women of color like Naomi Osaka and Sloane Stephens to enter the game. Even if neither wins a major tournament again, they will have fulfilled the wildest dreams they or their father could've had about their future accomplishments.