Serena Williams's Advice for Her Younger Self Is Sagely
Find out what advice Serena Williams would give her younger self.
Serena Williams is one of the most famous professional tennis players in the world, and a symbol for women's empowerment — even for those fans who don't necessarily follow sports. Williams has received multiple awards and honors and is generally considered to be one of the greatest tennis players of all time.
As a mainstay in the sporting world, Williams has learned a lot about life over the past several decades — and in recent years, she has opened up several times about the advice that she would give to others, as well as the wise words of advice she would go back in time to give to her younger self. 
What is Serena Williams best known for?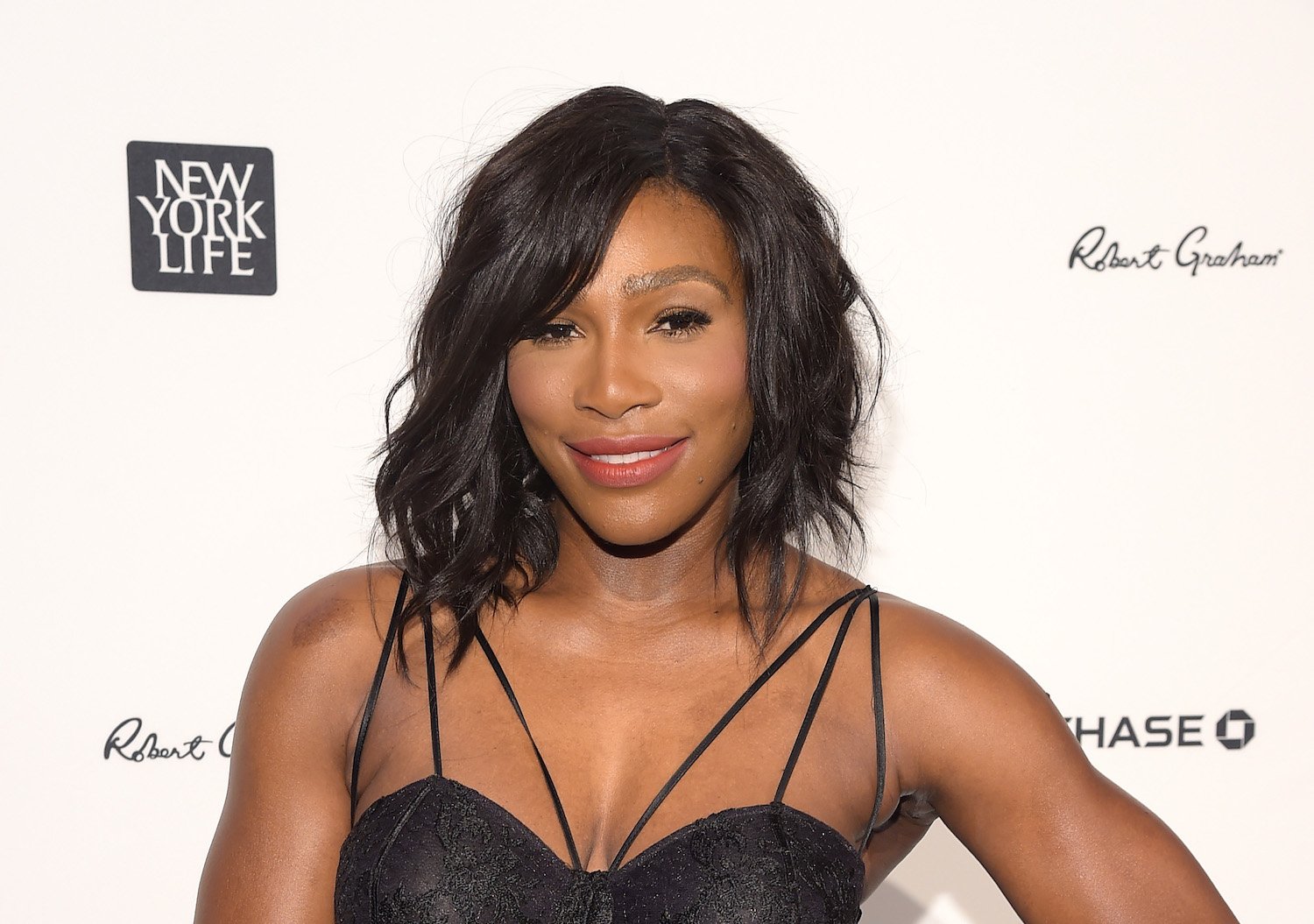 Williams was a tennis prodigy from a very early age. By the time she was a teenager, she had risen to prominence in the sport, having left school in the ninth grade in order to pursue her tennis career.
As she continued her path to glory, Williams started racking up awards. Over the years, the athletic player has won 23 Grand Slam singles titles and to date, she holds the record for 13 Grand Slam singles titles on hard court. 
Williams is one of the highest-paid female athletes in the world and is one of the few professional sports champions to regularly make lists in Forbes. In spite of her massive success, Williams has remained humble, and when she isn't on the court, she prefers to lie low with her husband and daughter. 
What advice would Serena Williams give to her younger self?
Williams is good friends with several high-profile celebrities, including Meghan, Duchess of Sussex. Still, she has freely given her time to many charitable causes and always makes room in her life to communicate with her fans and followers. That includes sharing advice when needed — and Williams is the first to admit that everyone can use some good advice.
In a recent interview with the Zoe Report, Williams was asked what advice she would give to her younger self. Without hesitation, the pro athlete acknowledged that she would share the value of hard work with the younger Williams.
She said: "Everything you do will take a lot of work and dedication. And I know that sounds classic and redundant, but it's true and I can't stress that enough. There's that '100,000 hours' that you have to do."
Serena Williams has a lot of wisdom to pass on to her daughter
Williams also has a lot to say about how her daughter has impacted her life. Alexis Olympia Ohanian, Jr., who was born in 2017, changed the way that Williams approaches many situations and reinforced the value of confidence and self-love.
As Williams admitted to Allure, "I think my mom instilled in us to be confident women, to really believe in ourselves, be proud of our heritage, our hair, and our bodies. That was something that was really important for her to teach us. I'm definitely teaching it to my daughter."
Another sage bit of advice from Williams that almost any fan can utilize, regardless of the situation: "If you are behind in a game, it's so important to relax, and that's what I do–when I'm behind in a game, that's when I become most relaxed. Just focus on one point at a time…just that sole point, and then the next one, and the next one." By following Williams' tips, fans might not necessarily become tennis masters, but they might just become more confident versions of themselves.