This Seth MacFarlane Movie Is Being Adapted Into TV Series
Seth MacFarlane is a man of many talents. The star is known for his hit animated TV shows Family Guy and American Dad, which he created, produces, writes, and provides voiceover work. Aside from his television work, MacFarlane has made the jump to the big screen. Now, one of his comedy films will be the basis for an upcoming TV show.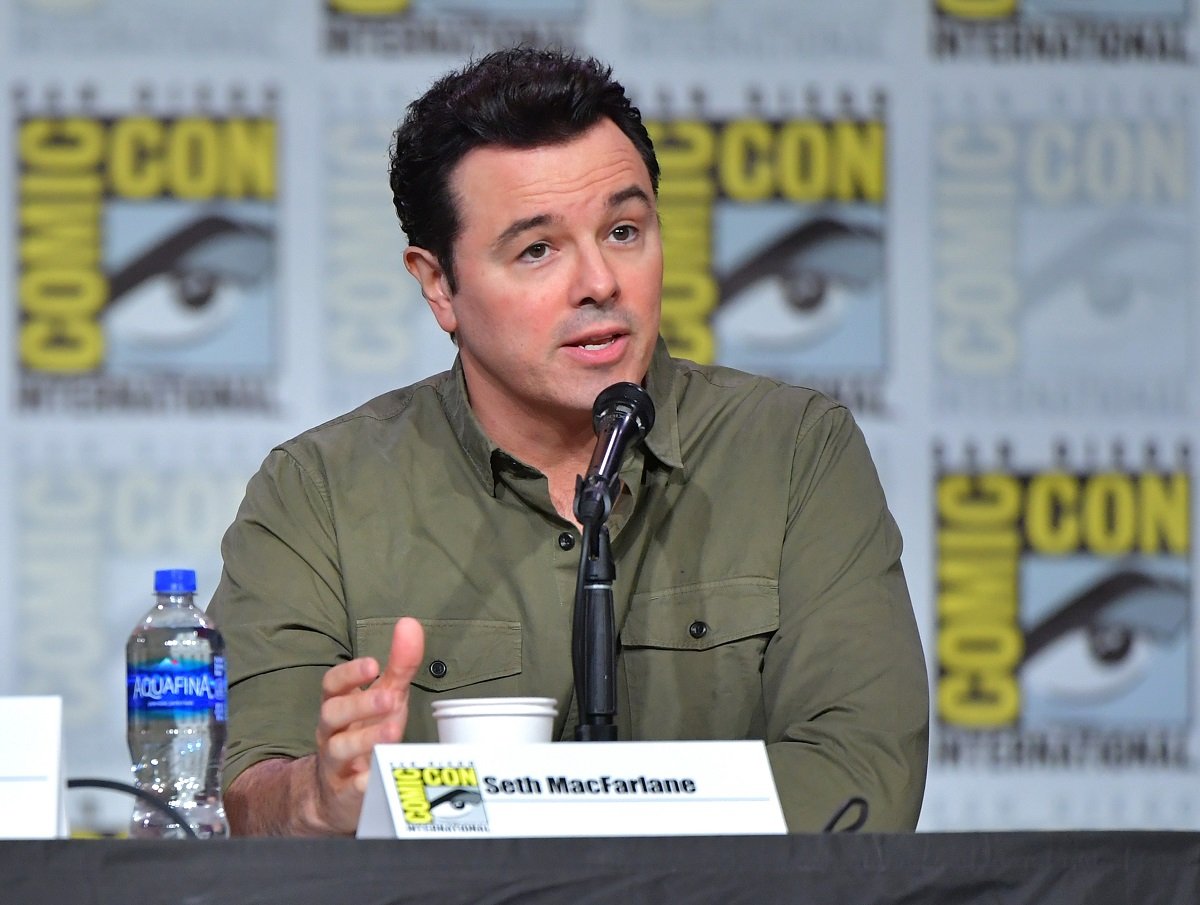 Seth MacFarlane's 'Ted' being adapted into a TV series
When it came time to create a new TV project, MacFarlane didn't have to look far. The producer is creating a series based on his 2012 comedy Ted. According to Variety, MacFarlane signed a deal with Peacock to bring the Ted series to the streaming service.
So far, no details have emerged about the cast or a premiere date. However, MacFarlane will be hands-on with the project by producing, writing, and doing voiceover work. Fans of the film, they'll get to see their favorite wise-cracking teddy bear on the small-screen.
The premise of 'Ted'
In 2012, MacFarlane released his debut film, which he directed and wrote. Ted is about a teddy bear who comes to life after John Bennett (Mark Wahlberg) wishes for him to be real. The movie shows John and Ted (Seth MacFarlane) as childhood pals, then transitions into their adult lives.
John and Ted are still best friends, and the two get into trouble with their drinking and partying. Their friendship is an issue for John's girlfriend, Lori Collins (Mila Kunis). The film was a critical and box-office success earning over $500 million. It also spawned a sequel, Ted 2; it didn't succeed like the original.
Seth MacFarlane's other TV shows
MacFarlane is one of the busiest men on television. Aside from his upcoming Ted adaption, he's also working with his other shows. American Dad is currently in its 18th season on TBS, and Family Guy will start its 20th season on Fox.
Also, MacFarlane just wrapped production on season three of The Orville, which will be airing on its new home on Hulu. With three hit shows already under his belt, MacFarlane will be looking to add another to the list. Ted is still in the early stages of production, so fans will have to wait a while to see if the series lives up to the movie.