Seth Rogen Didn't Invent the 'Pineapple Express' Cross Joint; the Idea Came From a Book
Seth Rogen is a comedy icon, an actor who has appeared in some of the most popular comedies of the early 2000s. Well known for his work with writer/director Judd Apatow, Rogen has earned acclaim for his easygoing demeanor and "everyman" onscreen persona. One of Rogen's best-known projects is the 2008 comedy Pineapple Express, starring …
Seth Rogen is a comedy icon, an actor who has appeared in some of the most popular comedies of the early 2000s. Well known for his work with writer/director Judd Apatow, Rogen has earned acclaim for his easygoing demeanor and "everyman" onscreen persona.
One of Rogen's best-known projects is the 2008 comedy Pineapple Express, starring Rogen, James Franco, and Danny McBride. In a recent interview, Rogen opened up about an iconic object from the film, one that launched a thousand imitations. 
What did Seth Rogen say about the cross joint featured in 'Pineapple Express'?
Pineapple Express is a stoner comedy in the truest sense of the word, and the film features several scenes of Rogen and other characters smoking marijuana. One of the most notable scenes involved Rogen's character, Dale Denton, smoking a joint shaped like a cross. In a recent interview with Wired, Rogen addressed the infamous cross joint, pointing out that the style had actually been around for some time before he featured it in his film.
"I didn't (invent the cross joint)," Rogen said. "I would say I probably played a role in popularizing the cross joint. We had like, a book of novelty joints that someone had given us, and we rolled them in high school. They were like party…it was like a party trick, kind of. I only wish I had the ingenuity to invent the cross joint. I'm not an engineer." 
'Pineapple Express' is a hugely popular stoner comedy
The Wired interview isn't the first time that Rogen has opened up about filming Pineapple Express—and how the cross joints came to play such a prominent role in the film. In a 2019 interview, Rogen revealed that he used his joint-rolling prowess on the set of Pineapple Express. As reported by Ladbible, Rogen said "I don't like to share compliments I've been given, but Snoop Dogg told me I was the best joint roller he's ever met in his entire life."
The actor explained, "Because I can roll cross joints – the cross joints in Pineapple Express, I actually rolled those. And they're really hard to roll. I actually had a book when we were kids that was, like, 100 Creative Ways To Smoke Joints, and the cross joint was in it."
Of course, Pineapple Express featured a lot of other weed-centric moments in addition to the scenes with the cross joint. The film tells the story of a process server and his good friend, who also happens to be his marijuana dealer, who go on the run together after they see a murder. The title of the movie is a reference to a strain of marijuana in the film. Shortly after it was released in 2008, it became a comedy classic—and to this day, Pineapple Express is considered to be a classic in the stoner buddy comedy genre. 
What else is Seth Rogen well known for?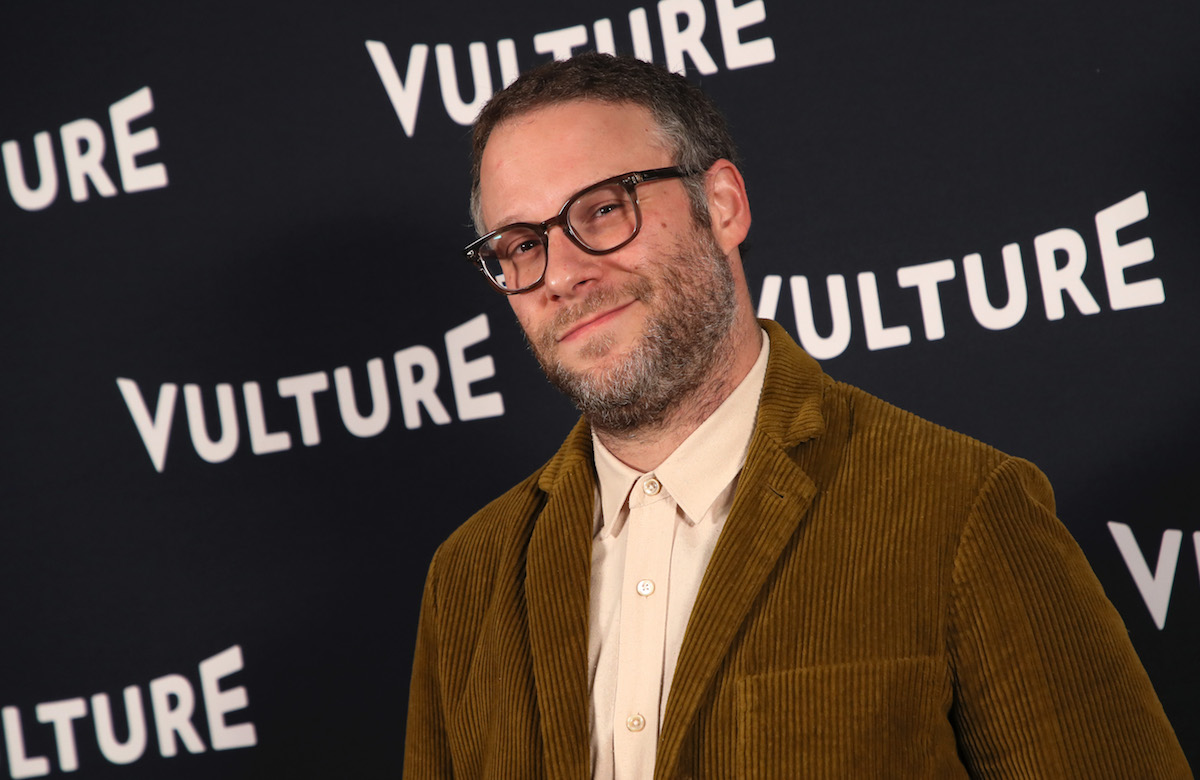 Rogen has appeared in dozens of films over the years, from Knocked Up to The Green Hornet. A talented writer and filmmaker, Rogen often collaborates with Apatow, and has worked with him on movies like The 40-Year-Old Virgin. Rogen has also lent his voice to a variety of animated projects, including movies like Sausage Party, Shrek the Third, and the 2019 remake of The Lion King.
These days, Rogen is still hard at work acting and will be lending his voice to the 2022 animated flick Mario. He's also heavily involved in the cannabis industry and even launched a cannabis lifestyle brand in early 2021. The line, according to CNN, features items such as aluminum and leather lighter that doubles as an ashtray and an ashtray set with a matching vase.