Seth Rogen's Reaction to the Crowded Emmy Awards Has Many Fans Agreeing With Him
Seth Rogen is shocked by the number of people who showed up to the 2021 Emmy Awards in the midst of the coronavirus (COVID-19) pandemic. The actor shared his concerns while taking the stage to present an award, delivering a speech that had many viewers agreeing with him. Here's what he said exactly.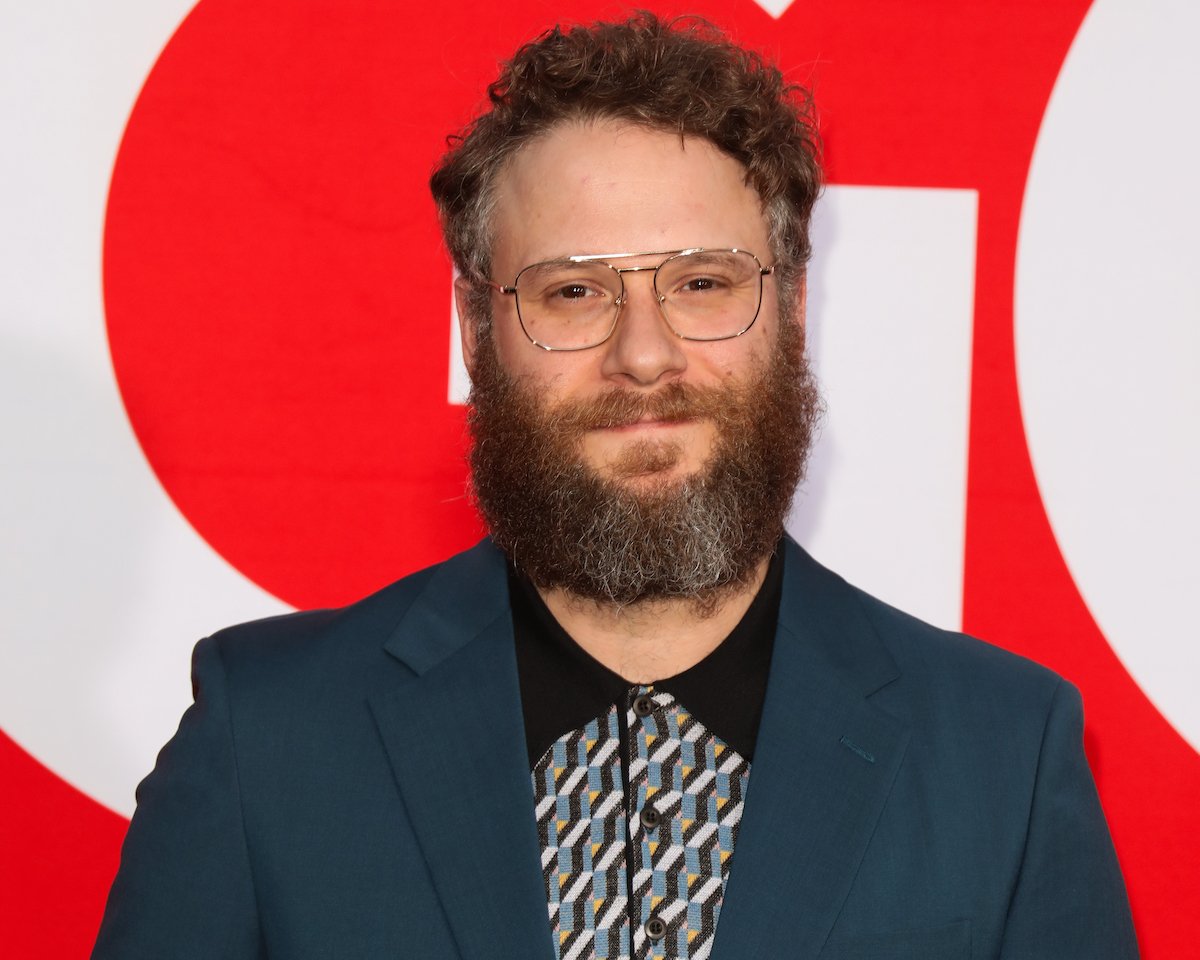 Seth Rogen kicked off the event by expressing his COVID concerns
As The Daily Beast notes, Rogen was one of the first to present after the show opened on Sunday, Sept. 19, announcing the award for Supporting Actress in a Comedy Series. "Good to be here at the Emmy Awards," he began. "Let me start by saying: there's way too many of us in this little room."
"What are we doing?" he wondered. "They said this was outdoors—it's not! They lied to us. We're in a hermetically-sealed tent right now. I would not have come to this. Why is there a roof? It's more important that we have three chandeliers than that we make sure we don't kill Eugene Levy tonight. That is what has been decided."
"This is insane," Rogen added. "I went from wiping my groceries to having Paul Bettany sneeze in my face—so, that's a big week! If anyone's gonna sneeze in my face, Paul, I want it to be you."
It's hard to say if he was joking or if he was serious, but it looks like there were actually some COVID protocols in place. A press release for the show says there were limited seats and that everyone there had to be vaccinated, among other things. Still, some viewers were concerned by the amount of people in the room and shared those thoughts online.
The reactions to Seth Rogen's comments at the 2021 Emmy Awards are pouring in on social media
Rogen's comments were unexpected, but it looks like he said what a lot of people were thinking after seeing the room.
"me: why are the emmys in such a small room without masks and no ventilation during a pandemic (30 seconds later) seth rogen: why are we in such a small room without masks and no ventilation during a pandemic," one fan mused.
"Seth Rogen capturing Covid awards anxiety #emmys2021" a second tweet said in part.
"I appreciate Seth Rogen calling out the crowded indoor setting of the Emmys, both because I was thinking it and because it's now funny to watch the show scramble to course correct the narrative," read another message.
"The celebs are using the Emmys to fight publicly about whether or not they're being COVID-safe! Destroy them Seth Rogen!" said another post.
But that's not the only thing that had him trending
Rogen also had people talking because of his look. The actor showed up to the Emmys wearing a color block suit, with his hair cut low and a clean-shaven face.
"Seth Rogen sans curls is a look!" read one tweet.
"He looks great!" commented another.
"Way to go Seth! Excellent look," said a third fan.
See it, below.