'Sex and the City': Could Charlotte York Really Afford Her Park Avenue Pad?
From the moment Sex and the City fans met Charlotte York in Season 1, she was looking to marry well. While she raced through several wealthy suitors in Season 1 and Season 2, she appeared to nab her prince in Season 3. She met Trey McDougal, a cardiologist from a wealthy family when she fell in front of his cab. The impotent doctor didn't last too long, and by season 4 he was out of the picture, and Charlotte was left with his Park Avenue pad as a parting gift. Sure, she eventually went on to convert to Judaism and marry her divorce lawyer, Harry Goldenblatt, but they remained hunkered down in her 930 Park Avenue unit. So, how much would that unit cost today, and could Charlotte have swung the pad's bills briefly as a single woman?
How much would Charlotte's Park Avenue apartment cost?
It seems like everyone in the world knows where Park Avenue is, or, at the very least, they know it's a money address. When Charlotte moves into Trey's Park Avenue apartment, it seems like she finally made it. When he moves out, and she keeps the address it feels like Charlotte wins a significant victory over Trey's controlling mother. It feels that way because it's true. The coveted address doesn't come cheap.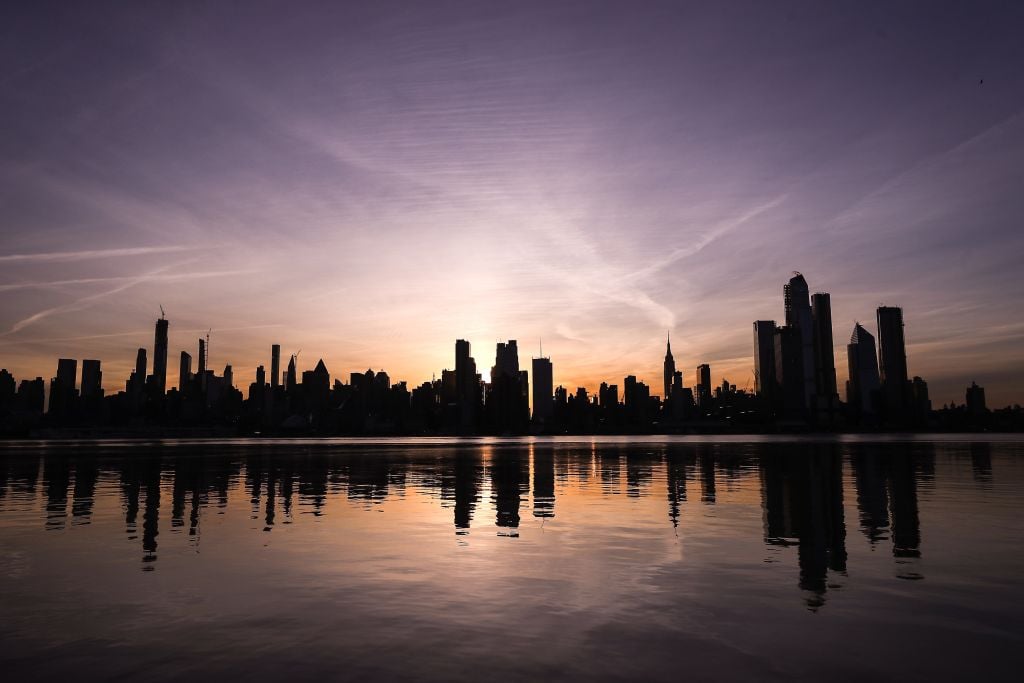 Charlotte's apartment was a sprawling space in a city of cramped apartments. Square footage comes at a premium in New York, and only the wealthiest of residents can afford it. An apartment in the same building Charlotte was said to live in last sold in 2006 for $7.2 million. That is substantially higher than the average sale price on the Upper East Side. According to Zillow, the average home on the Upper East Side sells for $1,800 per square foot. That makes a 1,000 square foot apartment worth around $1.8 million.
Charlotte's fictional home was so much more expensive because of its pricey street address and amenities. None of that comes cheap, and even with winning the apartment in a bitter divorce, Charlotte needed to fork over a lot of cash each month to keep things afloat, so how much does it take to live on Park Avenue and what did she manage to get in her divorce settlement?
How much would it cost to keep the condo running?
Sure, Trey gifts Charlotte the apartment, so she didn't have to worry about paying a mortgage on the pricey abode, but a mortgage payment isn't all that goes into keeping a household running, not in a place like New York City, and especially not for a Park Avenue address. The building used as exterior shots for Charlotte's apartment is a pre-war cooperative located at 930 Park Avenue.
While the homes are worth millions, the HOA fees are nothing to sneeze at either. 930 Park Avenue is a luxury building and comes with the amenities you'd expect from such an address. The building employs a full-time doorman and has communal spaces, like a fitness center and a pool for its residents to enjoy. Such luxury amenities don't come cheap, though.
In order to call one of the building's units home, residents need to shell out over $8,000 a month in HOA fees, according to Zillow. The HOA fees go towards maintaining the building, paying the staff and keeping the property's taxes up to date. Luckily for Charlotte, the HOA fee may also include heat and hot water, but she was most likely on her own to pay for electricity, internet access, and cable TV.
What did Charlotte get in the divorce?
Fans never find out precisely what Charlotte gets in her divorce, besides the apartment. We, however, can make some estimated guests. Before marrying Trey, Charlotte is handed a prenuptial agreement to sign. Trey insists it's just "standard stuff," and she should feel free to have her lawyer look it over. She does just that and asks Miranda to take a look.
Miranda notes that the agreement puts Charlotte on a vesting schedule. Miranda notes that it's unusual, and it is. A vesting schedule is more common in an employer-employee relationship. In short, Charlotte would be entitled to 1 million dollars if she divorced Trey after 20 years, the amount she was allowed to claim before those 20 years was dependent on the length of the marriage and how many children she had, and the gender of those children.
Charlotte goes in to renegotiate the terms of the agreement with Trey's mother, Bunny McDougal, stating that she's worth $2 million, but fans never find out exactly how much she gets on top of the apartment after the divorce is finalized. If we assume she does, in fact, get $2 million on top of the apartment, she's pretty much set until she meets Harry.