'Sex and the City' Fans React to Potential Romance Storyline Between Aidan and Carrie in Season 2 of 'and Just Like That…'
Sarah Jessica Parker and John Corbett are making waves online. Parker, who portrays Carrie Bradshaw, and Corbett, who famously took on the role of Carrie's lover, Aidan Shaw, in Sex and the City, were captured on the set of And Just Like That… holding hands. The photos, shared on the show's official Instagram, have fans feeling all sorts of emotions. As it stands, responses to the development are mixed. 
Sarah Jessica Parker and John Corbett seen holding hands on the set of 'And Just Like That…' season 2
Sarah Jessica Parker and John Corbett were photographed holding hands on the set of And Just Like That… on Jan. 13. The photos were shared across multiple social media platforms, including Instagram and Twitter. The snapshots caused such an uproar that several celebrities and brands felt compelled to comment. 
Old Navy suggested Carrie was back in her "upstate era," referring to several season 4 episodes where Carrie, then dating Aidan, traveled to Suffern, NY, to rough it at his country cabin. Andy Cohen commented to say he had a good feeling about the return of Aidan Shaw. Viral content creator Kalen Allen is on Team Aidan, too, because he commented on the post stating, "we won." Fan reactions are a bit more mixed, though. 
Some fans think Aidan and Carrie together again is a trope
Carrie and Aidan's first romance, in season 3 of Sex and the City, was cute. Their season 4 relationship was painful, toxic, and, in a lot of ways, tragic. Finally, their clandestine meetup in Sex and the City 2 was just cheesy. Some fans feel that Aidan is best left in the past.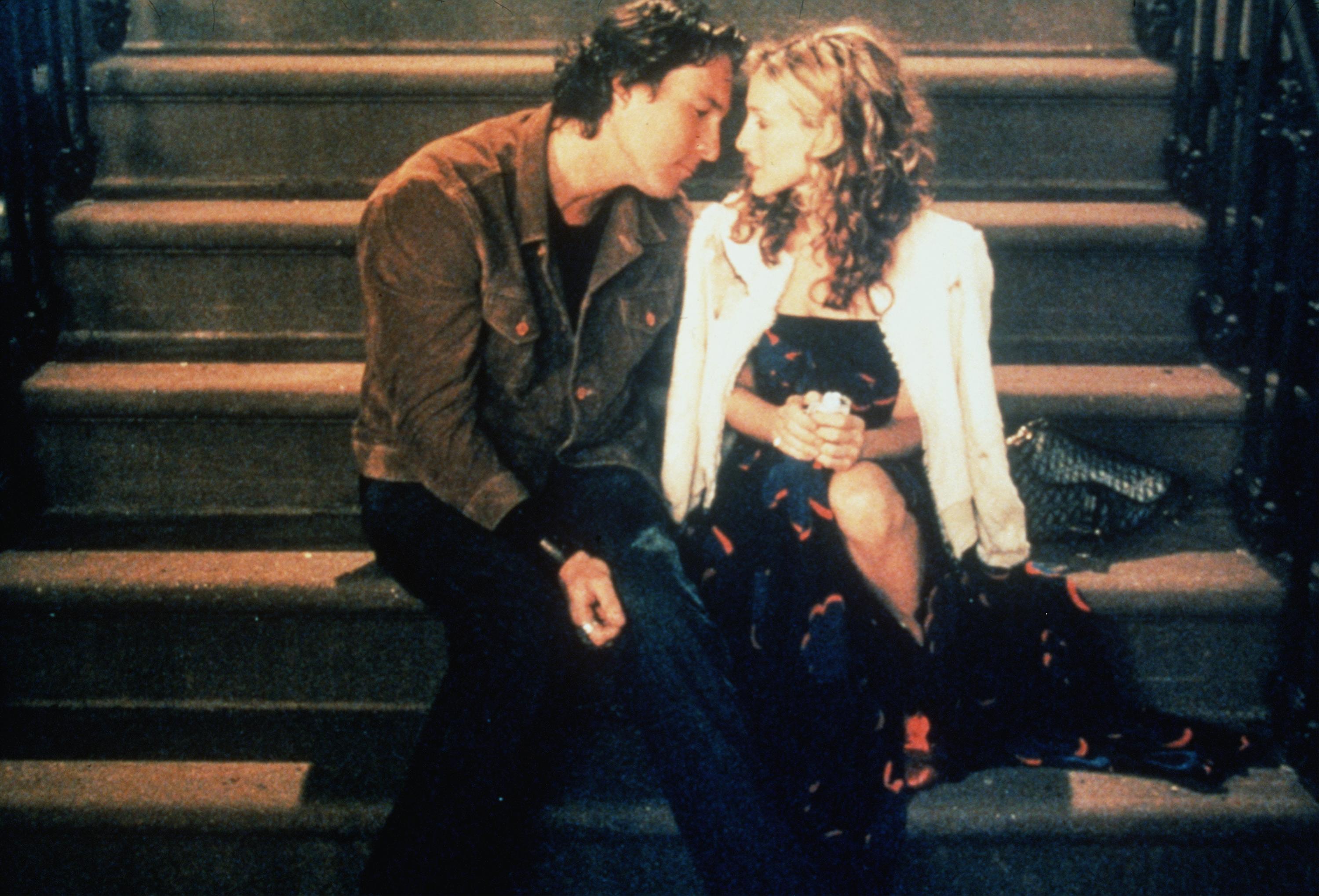 Several Redditors argue that a romance between Carrie and Aidan, once again, would feel too contrived to be entertaining. Simply put, it seems a bit lazy and would prove that Carrie, the perfect anti-hero, has learned absolutely nothing in her 30 years of dating and 10 years of marriage. 
Other fans against the storyline believe Aidan and Carrie simply don't mesh with one another. While they were cute together in their 30s, as a somewhat casual couple, the second their relationship got serious, it became obvious that they weren't right for each other. Carrie's cosmopolitan lifestyle would have never been compatible with Aidan's desire for a traditional family life in the long run. 
Some fans even argue that the couple was so toxic the last time they attempted to date that they couldn't get it right this time. We are inclined to agree with all of the points made. 
Some 'Sex and the City' are 100% here for the return of Aidan Shaw 
While a Carrie and Aidan romance storyline has some fans feeling a bit lackluster about season 2 of And Just Like That… others are hyped to see the couple potentially get back together. Aidan Shaw has always had a ton of fans, and there is a good reason for it. He was kind, dependable, and committed. Unlike Mr. Big, Aidan didn't play games.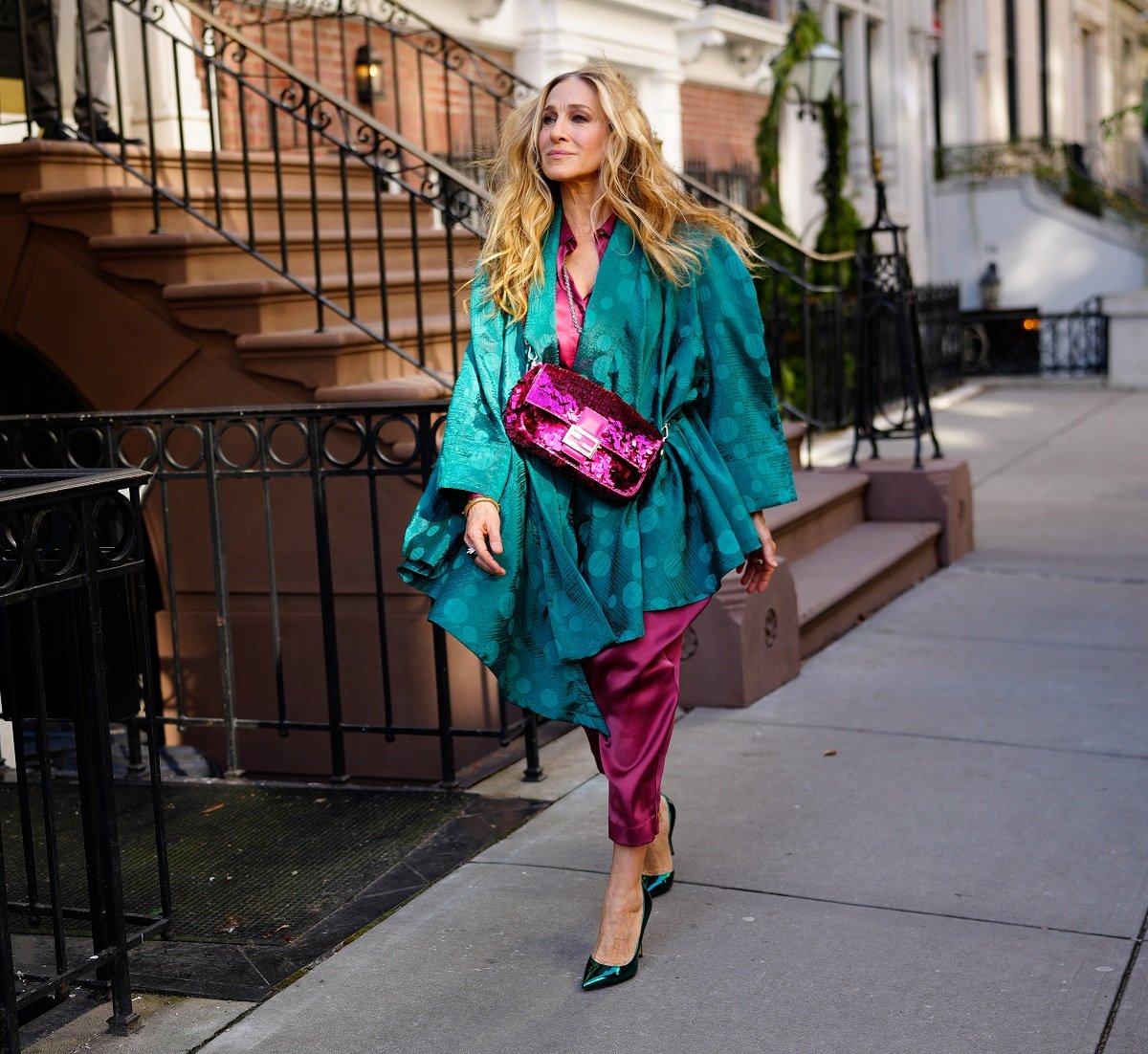 Fans that love the couple argue that years later, now that they've both been married, they may have more in common than before. Some fans even think Carrie may have grown to appreciate the stability and kind nature of Aidan after everything she went through with Mr. Big. 
To make a judgment call, however, we need to know exactly how this romance will play out if that's what is about to happen. Until then, we can't say whether Carrie and Aidan have grown into each other or if they'll be just as incompatible and toxic to each other as they originally were. It's possible that the production company is just throwing out decoy photos, too. Sadly, it doesn't seem like we'll have all the details soon. HBO Max has yet to share a release date for the sophomore season of And Just Like That…