Sex and the City': How Carrie Bradshaw Ruined Sarah Jessica Parker
Sex and the City is one of the most iconic television shows of all time. For years, fans followed the exploits of Carrie, Samantha, Charlotte, and Miranda, along with their friends, boyfriends, and relatives. The show was HBO's most lucrative property for a long time, and even after the series ended its run, two full-length movies were released that helped to satisfy fan's appetites for more Sex and the City content. These days, series star Sarah Jessica Parker is still best known for her role as Carrie Bradshaw — although, as she admitted in 2013, there were definite drawbacks to being on such a fashion-forward show.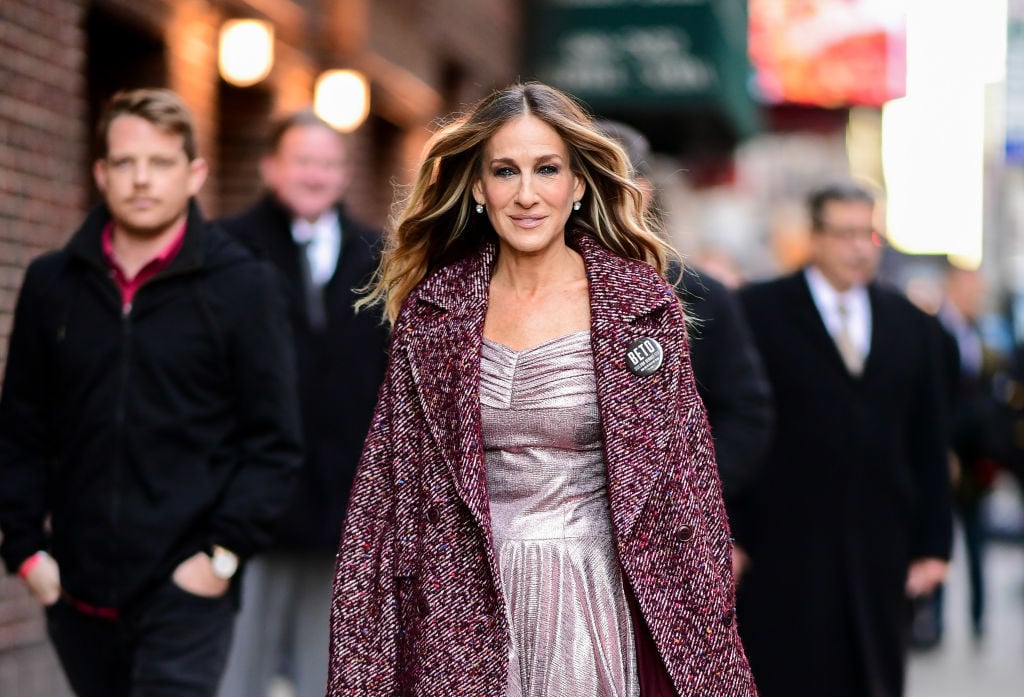 How did Sarah Jessica Parker become famous?
Sarah Jessica Parker was born in Ohio in 1965, according to IMDb. Raised in a large, rambunctious family, Parker's passion for creativity was sparked early. Her mother took Parker and her siblings to various cultural events, including plays and movies, and allowed her children to pursue any career path that spoke to them. Therefore, Parker still looks back on her childhood as a fun, happy time, even if the family occasionally struggled financially.
Parker began studying ballet and dance when she was a young child and started to pursue a career on the stage. In 1982, she began appearing on television when she was cast in the series Square Pegs. The role earned Parker some visibility, and all throughout the early nineties, Parker worked in movies and television, often in smaller, supporting roles. In 1993, Parker appeared in the cult classic film Hocus Pocus, earning acclaim for her comedic timing. Following Hocus Pocus, Parker became a star in Hollywood. 
Sarah Jessica Parker is best known for her role as Carrie Bradshaw
By 1998, Sarah Jessica Parker was a veteran of stage and screen, a Hollywood presence who had earned acclaim for her beauty and versatility. That same year, Parker was cast as the series lead in Sex and the City, based on the book by Candace Bushnell. The show was unlike anything else on television at the time, and the open dialogue about women and their sex lives opened the door for a lot of conversations.
As for Parker's work on the show, not only did she receive great reviews for her acting, but it quickly became the part that she would be associated with for the rest of her life. Many fans still confuse the character of Carrie Bradshaw with Sarah Jessica Parker. Parker appeared on the show until it went off the air in 2003, and has reprised her role in two major feature films. All throughout the years she has starred as Carrie Bradshaw, Parker has continued to work in other mediums, and has remained a viable, vital presence in the film industry. 
Did Carrie Bradshaw 'ruin' Sarah Jessica Parker?
Although there's no doubt that the character of Carrie Bradshaw has brought Sarah Jessica Parker major fame and fortune, the star has had unique challenges due to portraying such an iconic character. As she revealed in 2013, according to E!, appearing on-screen in the very best designer couture week after week led to a serious obsession with fancy footwear. 
Parker admitted that after many years of running in high heels, she began to develop problems in her feet. "I wore beautiful shoes, some better made than others, and I never complained. I went to a podiatrist, and he said to me, 'Your foot does things it shouldn't do. This bone here …You created it. It is out of place.'" These days, Parker tries to accommodate her feet by wearing shoes that a bit more comfortable — but she will likely never give up her obsession with beautiful footwear.