'Sex and the City' Star Kim Cattrall Commemorates Her Late Brother Christopher's Birthday In a Touching Instagram Post
Sex and the City star Kim Cattrall recently wrote a tribute to her brother Christopher, who died in 2018. Here's what Cattrall posted on her late brother's birthday.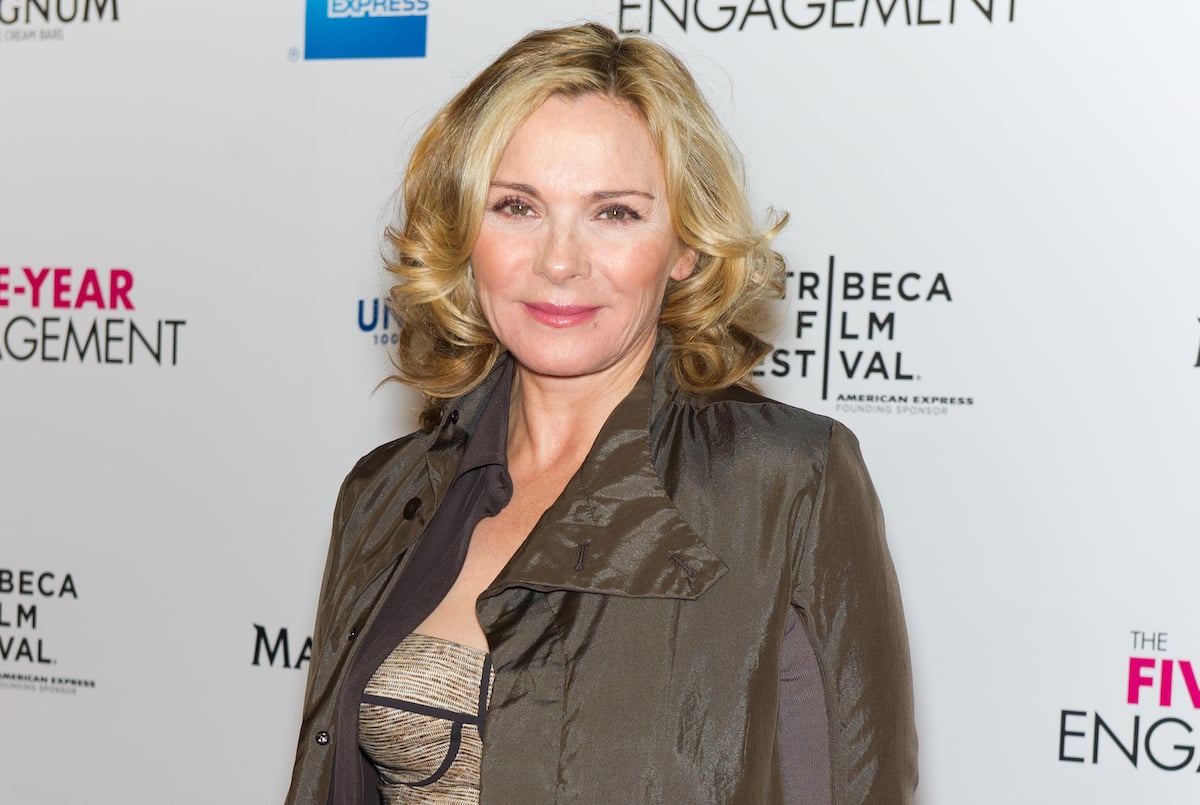 Kim Cattrall's brother Christopher died in 2018
Cattrall's younger brother Christopher died in February 2018 at age 55. In 2019, the Sex and the City star shared that he died by suicide. 
"No one can prepare you," she told Daily Mail. She explained that her brother experienced depression before his death. "He was suffering from depression but depression is a curious thing and it can be impossible to detect if someone does not want you to know."
Cattrall went on to say that she lives with endless questions, guilt, and frustration after her brother's death. "And so I didn't know. We didn't know," she said. "And when you lose someone to suicide there is always the question, 'If I could only have, if I did only, if I was only…' and it haunts you. And you have to learn to live with those endless questions, the endless guilt, the endless frustration every day because you are in a new reality and there is nothing you can do to change it."
Kim Cattrall posted a loving tribute on her late brother Christopher's birthday
On Jan. 2, Cattrall posted a photo on Instagram of her and her brother together. The Sex and the City star is staring at the camera and smiling, while Christopher appears to be speaking to someone off-camera. 
"Today would have been my baby brother Chris's 59th b'day," Cattrall captioned the photo. "Happy Birthday, sweet 'Topher'. We miss you today and everyday. RIPx #suicideprevention."
Fans and friends, including Katie Couric and Juliette Lewis, have been leaving messages of love and support in the comments section of the post. 
The 'Sex and the City' star revealed her feud with former castmate Sarah Jessica Parker after her brother's death
Kim Cattrall feuded with her Sex and the City costars for years, especially Sarah Jessica Parker. The animosity between the two actors came to a head after Parker left condolences on Cattrall's Instagram post announcing her brother's death. 
Parker wrote, "Dearest Kim, my love and condolences to you and yours and Godspeed to your beloved brother. Xx."
Cattrall then created a separate Instagram post that said, "I don't need your love or support at this tragic time @sarahjessicaparker." She captioned the post, "My Mom asked me today 'When will that @sarahjessicaparker, that hypocrite, leave you alone?' Your continuous reaching out is a painful reminder of how cruel you really were then and now."
Cattrall then accused Parker of exploiting her family tragedy. "Let me make this VERY clear. (If I haven't already) You are not my family. You are not my friend. So I'm writing to tell you one last time to stop exploiting our tragedy in order to restore your 'nice girl' persona."
She also added a link to an article about the "mean girls" culture behind the scenes of Sex and the City. "Copy and paste link https://nypost.com/2017/10/07/inside-the-mean-girls-culture-that-destroyed-sex-and-the-city/," she wrote. 
How to get help: In the U.S., call the National Suicide Prevention Lifeline at 1-800-273-8255. Or text HOME to 741-741 to speak with a trained crisis counselor at the free Crisis Text Line.